Something is cooking: Stoov, Mathieu Baele for Electrolux
it has been modified:
+2012
di
As a continuation on the path of change, under the banner of anti-traditional open Eat with your fingersThis time we see how they change the possibilities not only eating, but preparing our delicious dishes.
For years now, it is not difficult to think of a flameless cooking, it is useless to hide it, the fires induction now no longer trigger moments of wonder!
What one has to invent to improve this invention? portability!
Thank Stoov, Electrolux puts just another step forward for those who love the trips.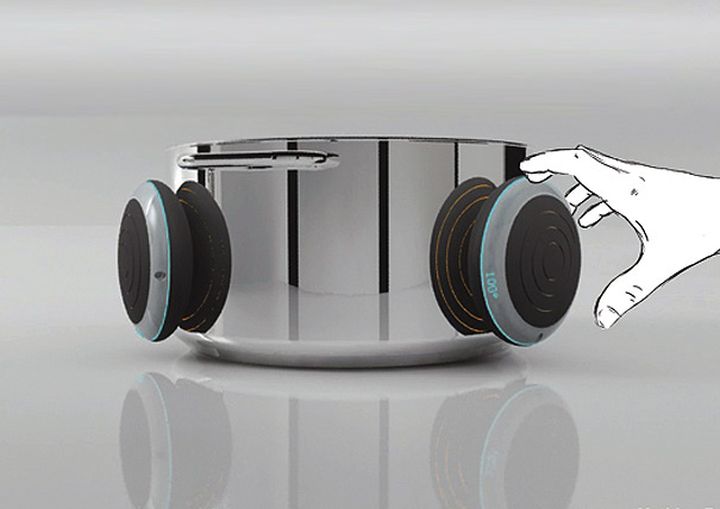 Once set the temperatures of the heating elements through the touch screen monitor, thanks to magnets placed inside Stoov can be applied not only at the bottom of the pan, but also to the sides of the same thereby increasing the contact surface between the pot and this new generation of appliances.
To say the least intuitive, a light indicates to us what is the right way to be placed in contact with the pots!
If until now the dear old gas stove saved us in time of need, now this little small object can be considered the immediate deputy.
Surprising is the step forward in safety factor, gas cylinders are in fact replaced by a convenient power supply, which via the mains, it is enough to recharge the internal batteries of six terminals simultaneously.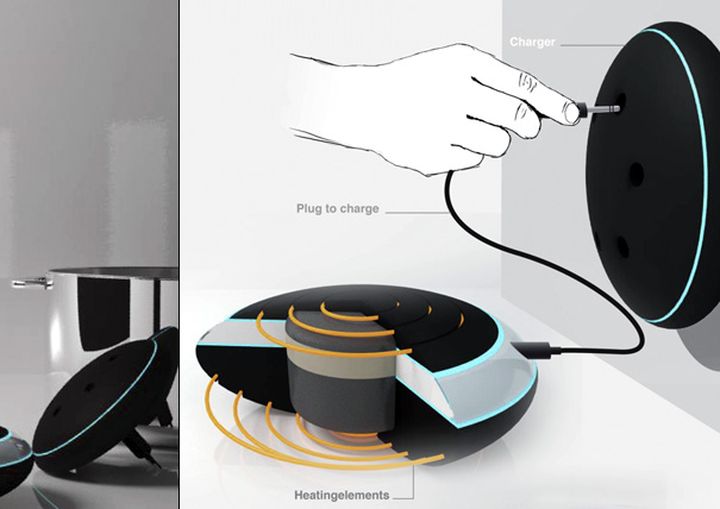 There are in front of an alternative to the proposals that the market has given us so far, but and a true evolution of its offer that gives a nod to renewable sources.
Designed by Mathieu Baele for the famous brand of home appliances, fully meets the needs of those to prepare a pic hic needed half forest firewood or for those who systematically burned thanks to the "traditional methods".
For now it remains a concept then we live in expectation that goes into production in order to experience these small "leeches"!
I am not alone in thinking from now about what kind of infamous pranks you can do with these devices? .. Tell me no ... please let me look like a better person!