"Train" by Tjep
it has been modified:
+2013
di
"The Train"Created by Tjep, Is a cabin room which offers a private table for two people, which draws its inspiration from the romance of travel and dell'initmità old steam train carriages and luxurious Orient Express.
The cabin is handmade, available in ash wood or oak combined with elements supporting structural steel.
'The Train' is available in two versions: one with cupboards and drawers built at the site, and one without.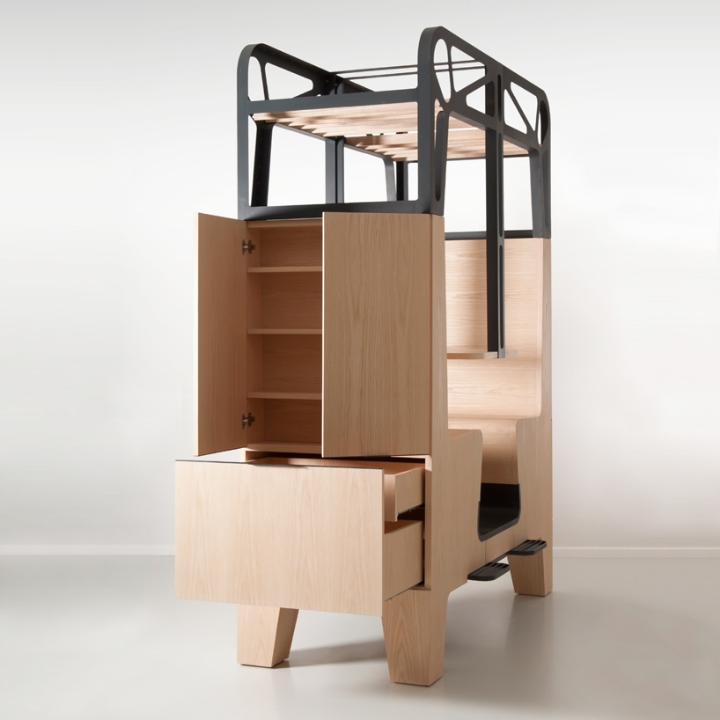 Tjep is a studio located in the heart of AmsterdamFounded in 2001, by designer Frank Tjepkema with Janneke Hooymans, who have signed a number of restaurants to cover; because they say: "Food is our fuel to create, after a good meal can come good ideas ..."
Tjep employs a team of designers who work in Amsterdam in many fields, from the development of interiors for restaurants, schools and shops (for companies such as British Airways, Heineken and Ikea) to design sculptures in 3D surreal.