Qcha: the house cat
it has been modified:
2012-11-20
di
Daniela Ogis, Stefano Ogis Fillo and Fabrizio are the three young designers who have designed Qcha a new home for our friends cats, made of poplar wood and painted with natural paints Qcha is completely biodegradable and made entirely in Italy, in Rome.
Qcha is an exclusive home for cats exposed to preview the exhibition of outdoor furniture Rimini SUN 2012 and 2012 SuperCat Show in Rome.
E'caratterizzata by large openings and a transparent wall to create a safe and welcoming environment. Its design is essential, modern and playful.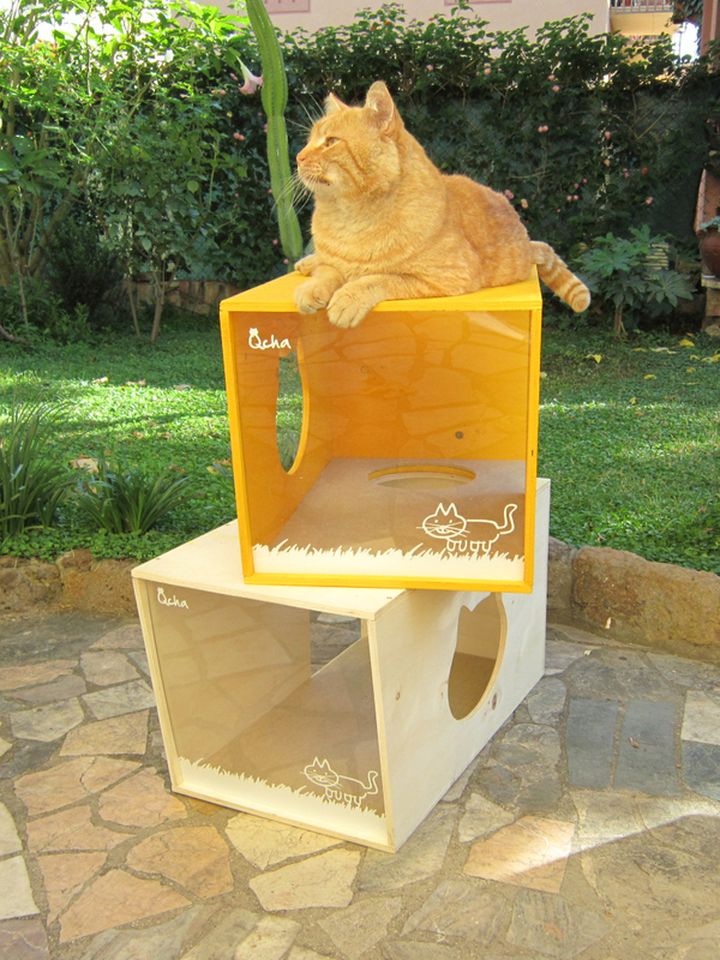 Available in various colors becomes a piece of furniture in any environment, inside or outside.
Qcha is modular: it is possible to add the pieces one above the other and each module can rotate 40 degrees allowing freedom of composition and the creation of steps in which the cat can climb. There are holes open on the floor and the ceiling, allowing the cat to go from floor to floor.
Qcha is a home and a place to play at the same time!
Qcha is poplar wood painted with natural varnish to provide a healthy environment and the utmost respect for nature.
Inside a soft mat ensure excellent naps for our beloved cats!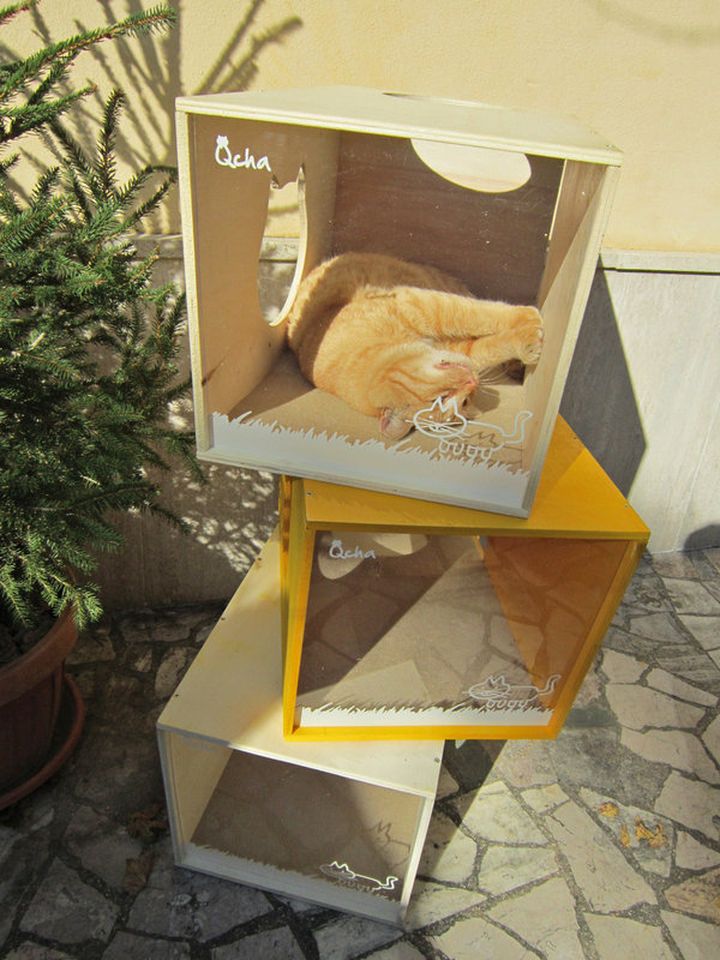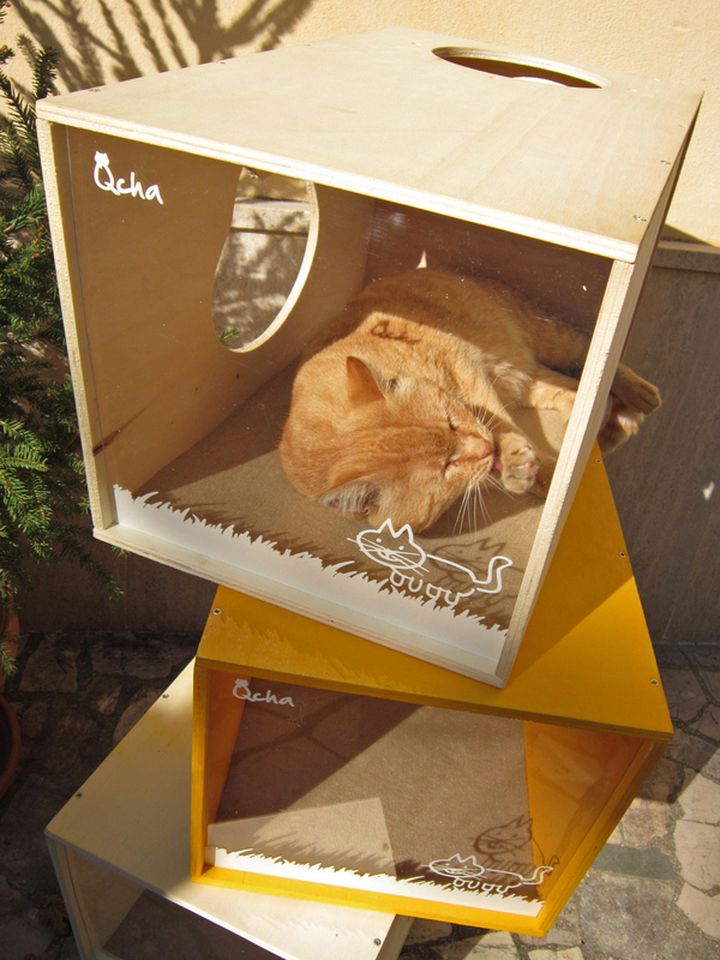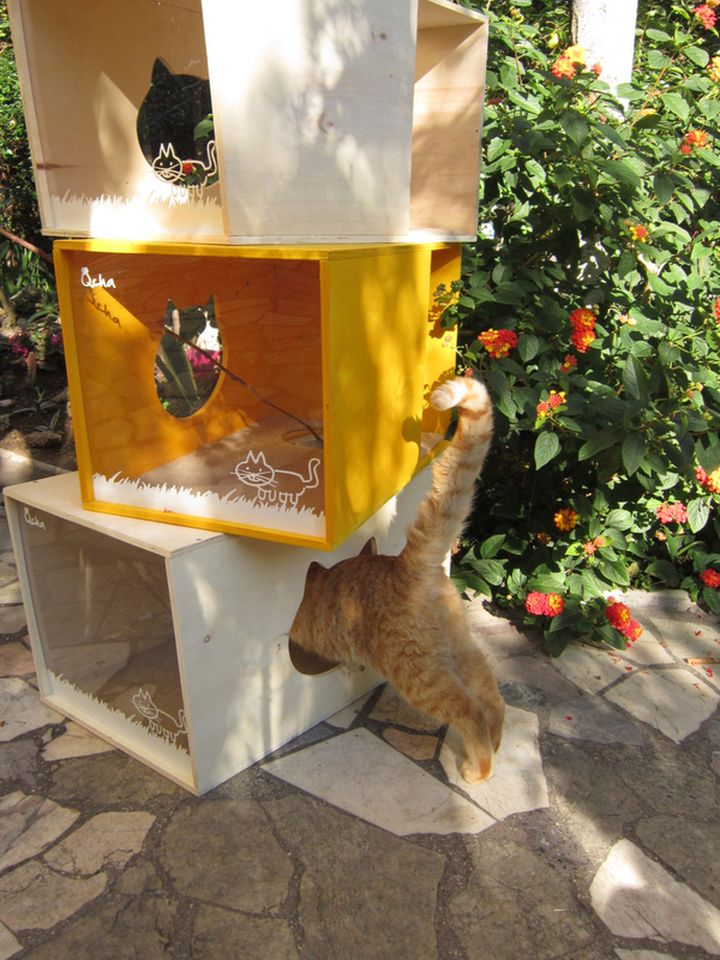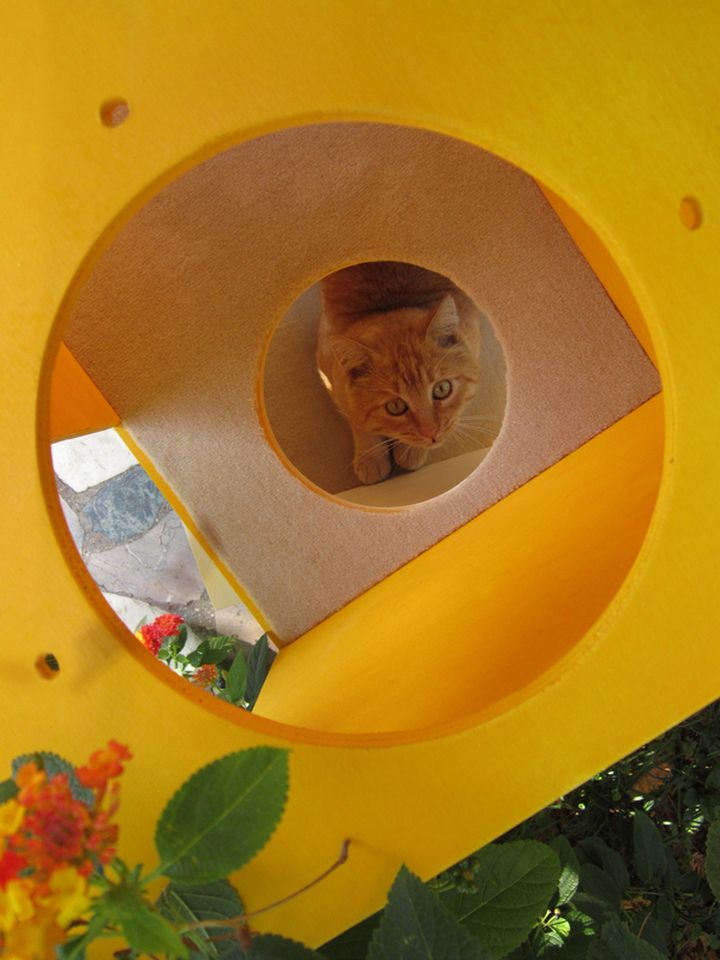 Qcha can be purchased directly on: www.qcha.it