products of Made in 2014 Outdoor Design, to set up outdoor spaces with style
it has been modified:
2017-01-12
di
Made in Design presents a small selection of products Outdoor 2014 chosen by vast collection online, ideal for setting up outdoor spaces with style.
Carpets Casablanca and Porto, collection The Flying Carpet by Fatboy
The refinement of a Persian carpet outside ... With The Flying Carpet, Fatboy proposes a contemporary revival of the traditional Persian rug.
I reasons vintage are discounted by flashy colors ultra trendy. Very elegant and originalThis large rug (180 140 x cm), is used in indoors or out: it is perfect to decorate and personalize with irony and style, A trendy lounge in the terrace, in the garden or by the pool. On the one hand, a very soft fabric covering, the other a non-slip waterproof sheet that can be cleaned with a simple sponge.
The carpets in the collection The Flying Carpet have large red buttons. Thanks to This intellectual system of buttons, the carpets can be joined to each other, to taste! So you can create a beautiful patchwork XXL.
Create your own custom-made carpet and let your creativity by mixing the colors and patterns. Easy to clean, the carpets The Flying Carpet have a stain finish.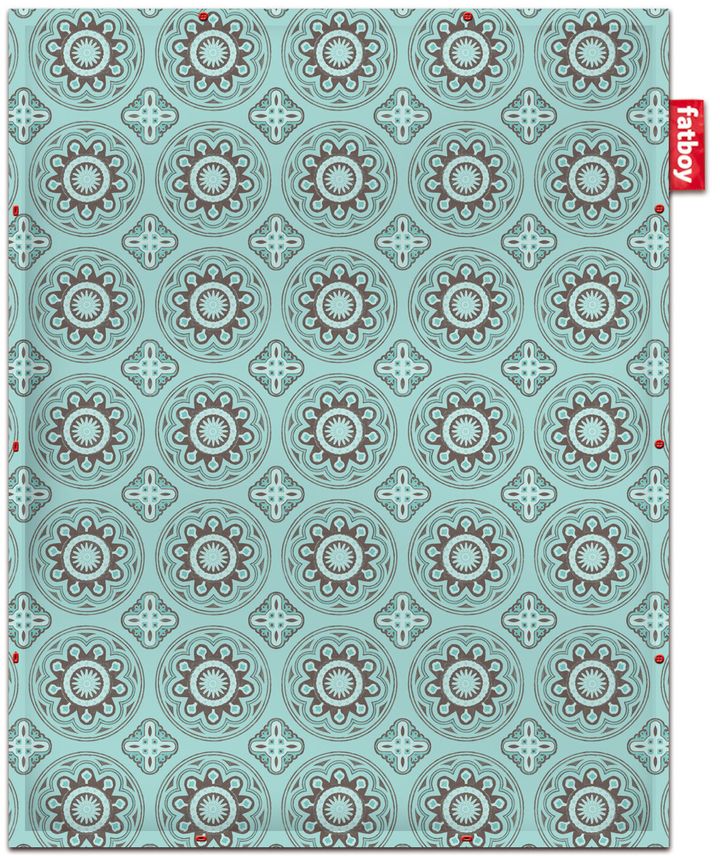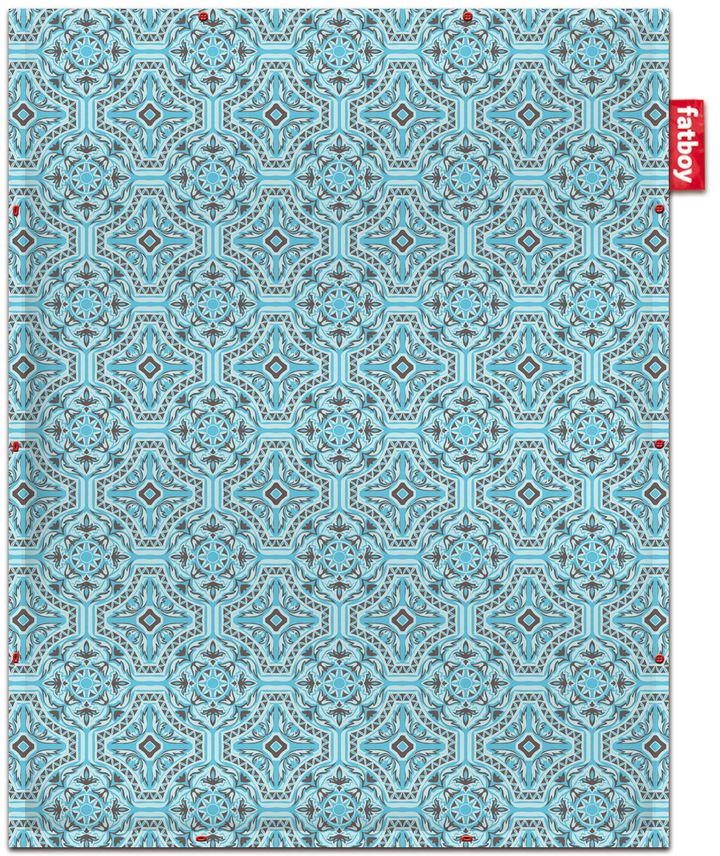 [amazon_link asins='B00INWBS3K,B00INWBSOY,B00XLMW1EW,B00XLMWFT8,B00ABZ745I' template='ProductCarousel' store='socidesimaga-21′ marketplace='IT' link_id='d3314db5-d90b-11e6-b3a4-bb454a339785′]
Cooper Cappie lampshade lamp Edison the Petit Fatboy
That look you give today to your lamp? The Interchangeable lampshades Cooper Cappie allow you to customize in an instant the lamp "Edison the Petit" Fatboy.
The collection includes 22 models with prints of different types, From the simplest to the most extravagant: you will surely find one that best suits your taste.
Given the attractive price does not hesitate to have different shades to give the lamp a look that matches your decor and your desires.
An object to be reinvented every day! Made of polyethylene (waterproof) Cooper Cappie adapts to support plastic lamp Edison the Petit (lamp sold separately).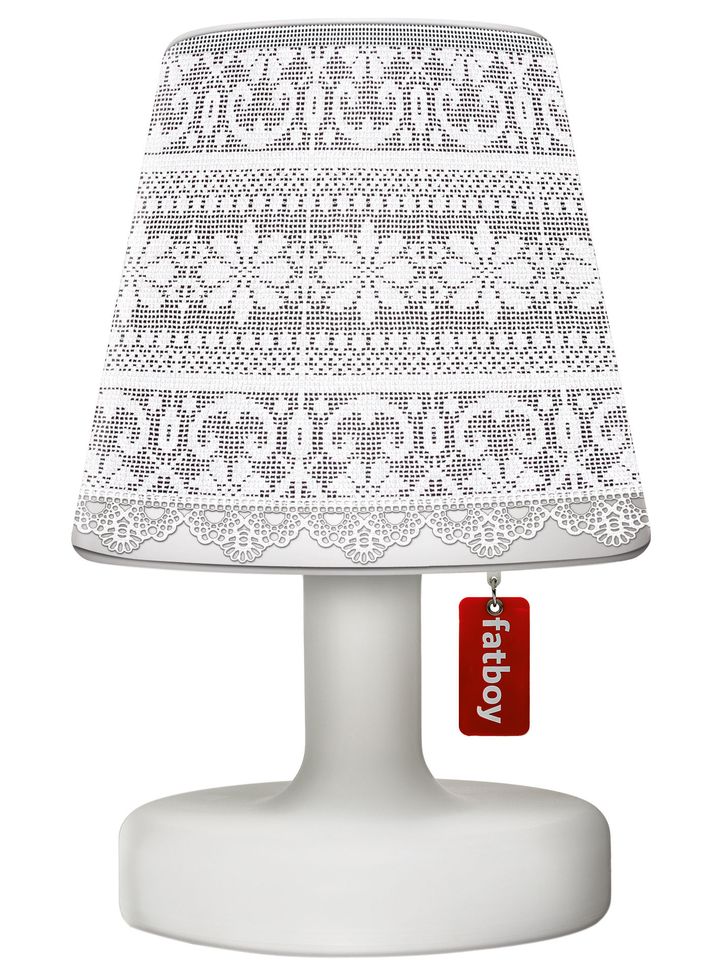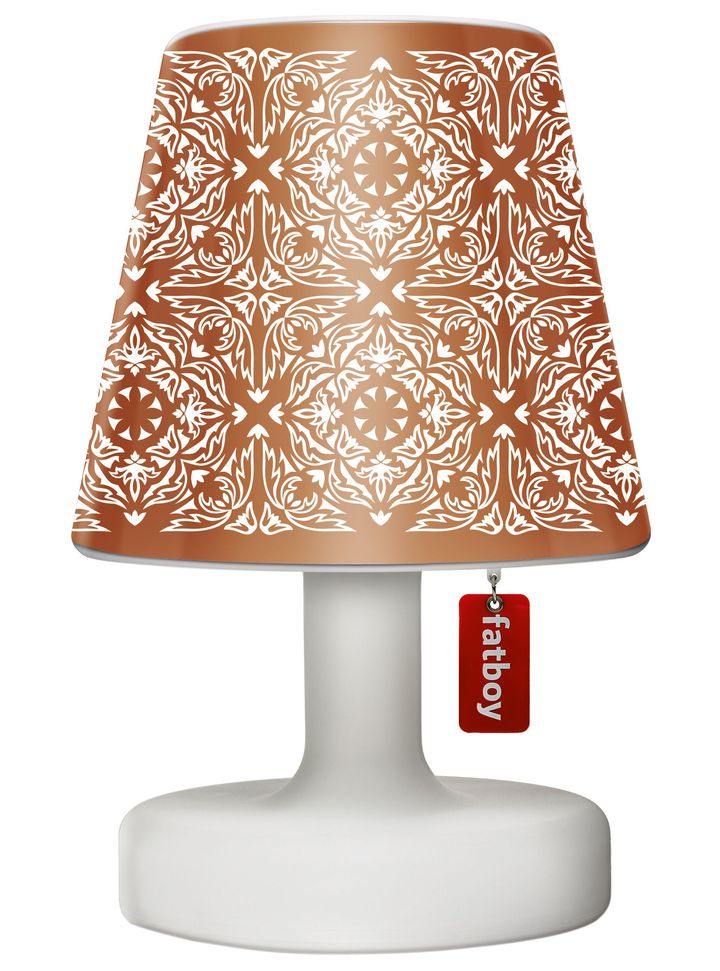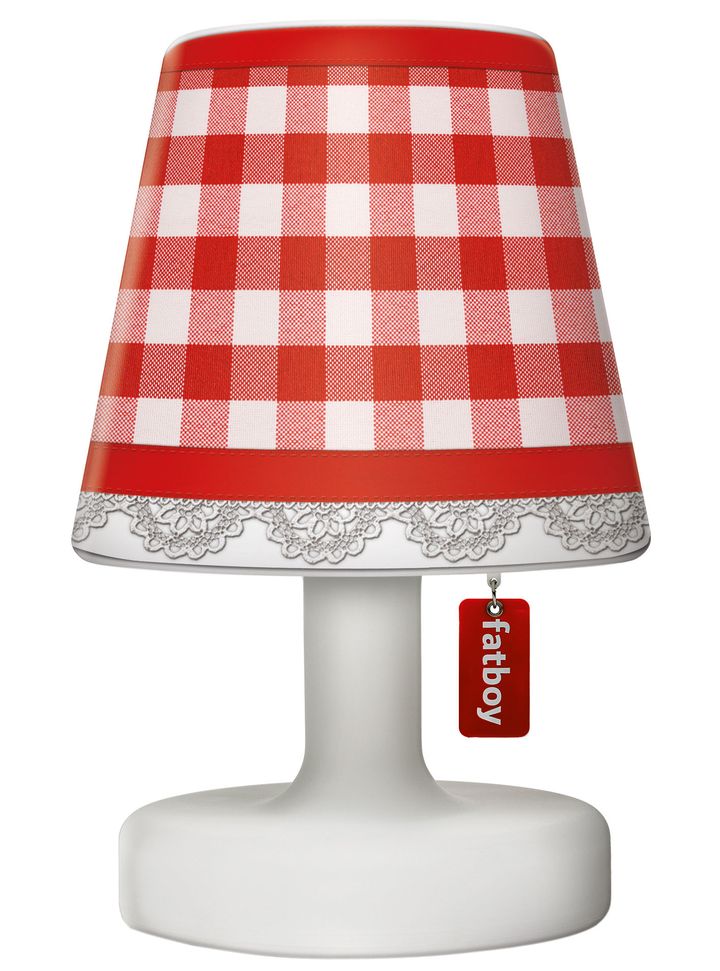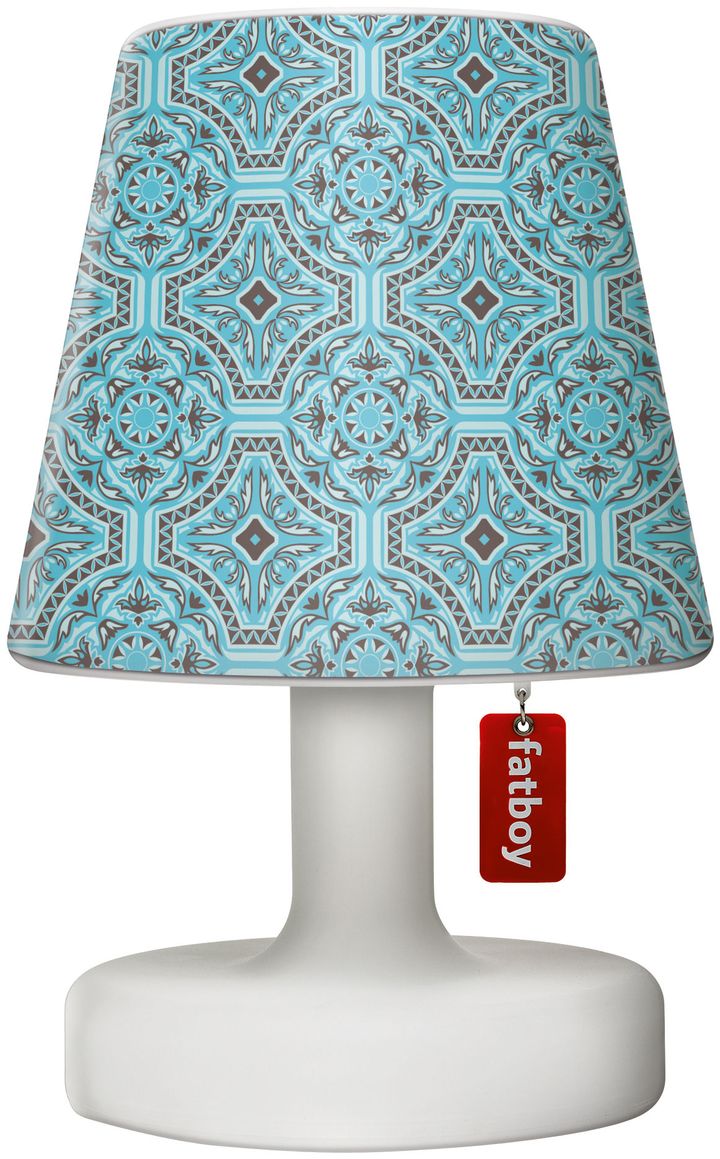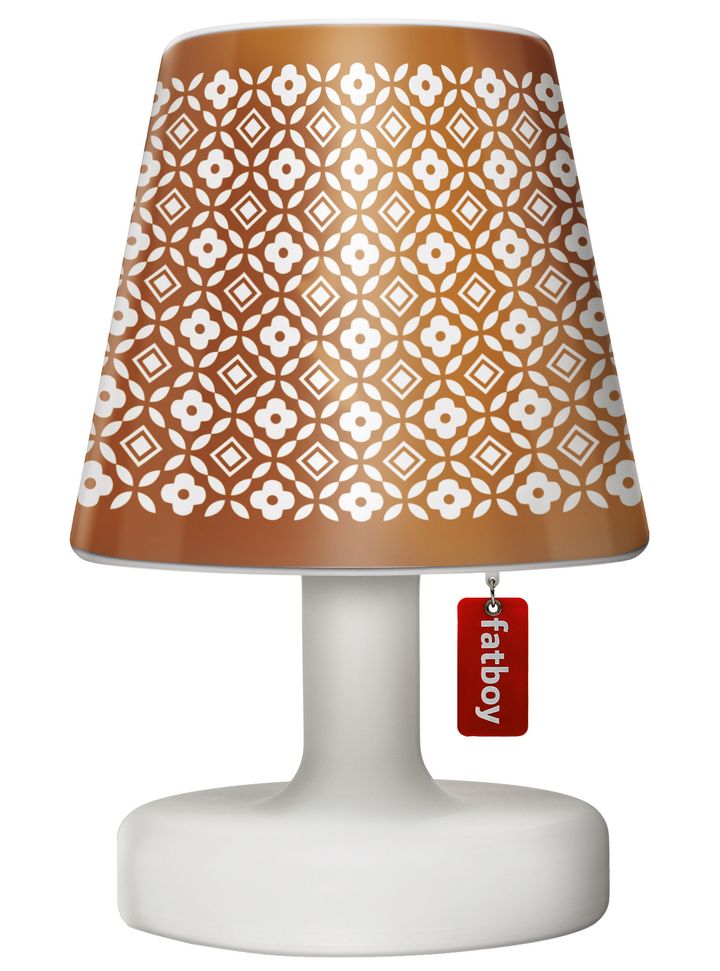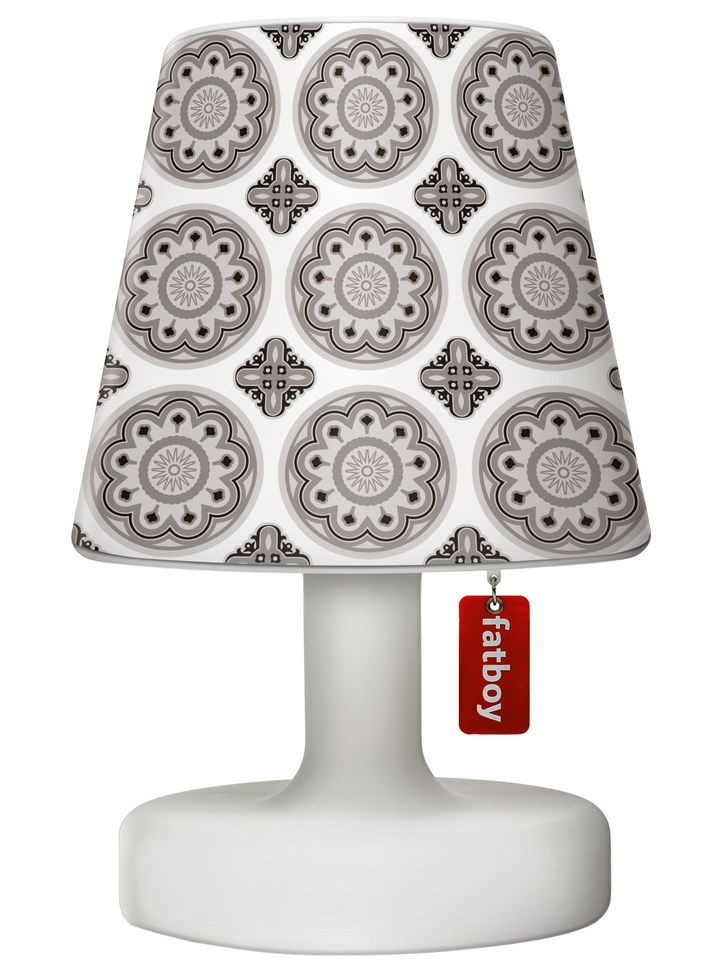 [amazon_link asins='B007VX9CD0,B00KKUNFNE,B00KC61A2E,B00KQW02YQ,B00KQVZZT4,B00KQW023M' template='ProductCarousel' store='socidesimaga-21′ marketplace='IT' link_id='97c2ea2c-d90b-11e6-b809-0d93b2a8eba3′]
Pouf Baloon of YOUNOW
Return to childhood with these large balloons, colored like candy, soft and fluffy like clouds... Playful, the pouf Baloon Florence Jaffrain allow create a relaxing corner cheerful and original, In a living room, a child's bedroom ...
Il Lycra stretch fabric is very soft. The thick padding spheres of polystyrene foam is really mordida: matches perfectly to the shape of your body, for moments of relaxation. The microspheres are coated with an inner shell in flexible foam that allows Baloon to regain its original shape in a moment, as soon as you get up.
Thus, pouf Baloon always has its beautiful shape: You no longer have to spend time to fix it! Lightweight and easy to carry this pouf is easy to clean: Removable cover with a zipper and machine washable (À 30 °). So do not fear the onslaught of the smallest! The pouf is Baloon available in 3 measures h70, 100 and 120).
With its compact size, the Small model is perfect for smaller rooms and is also ideal for children. The large size of the pouf Large allow you to sit, to lie, alone or in two ...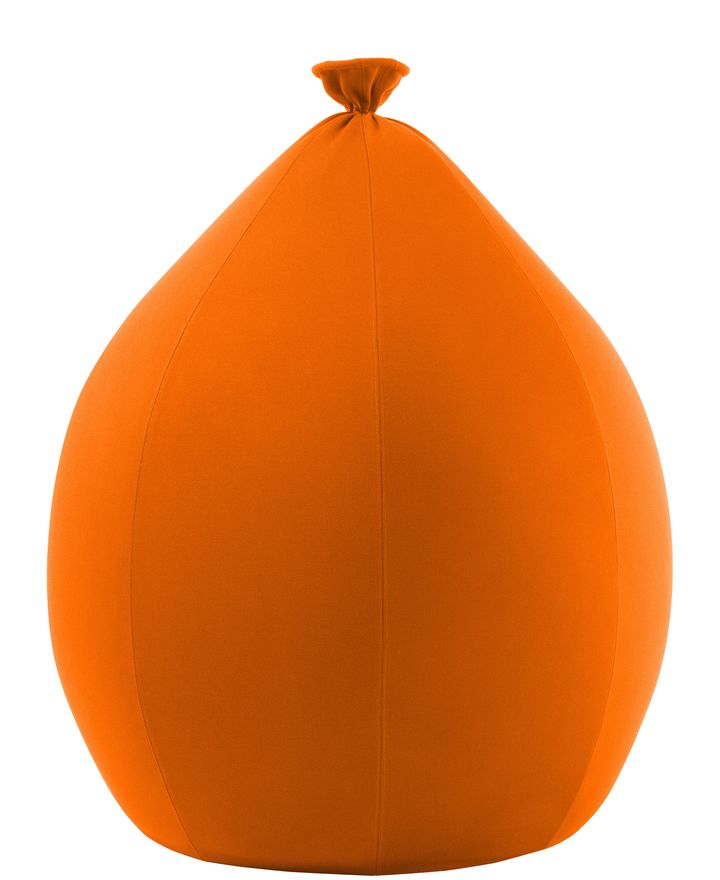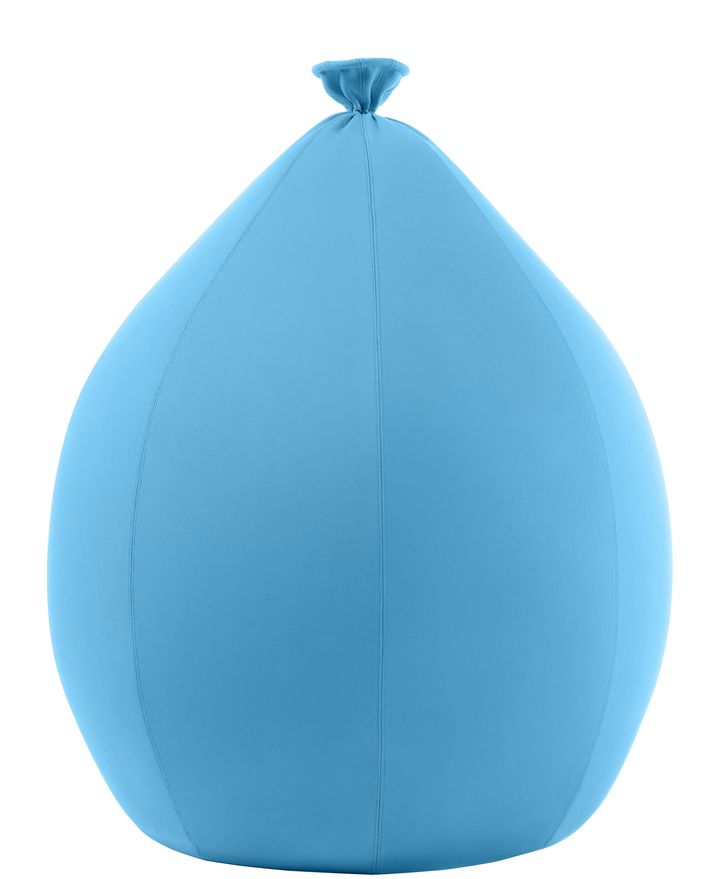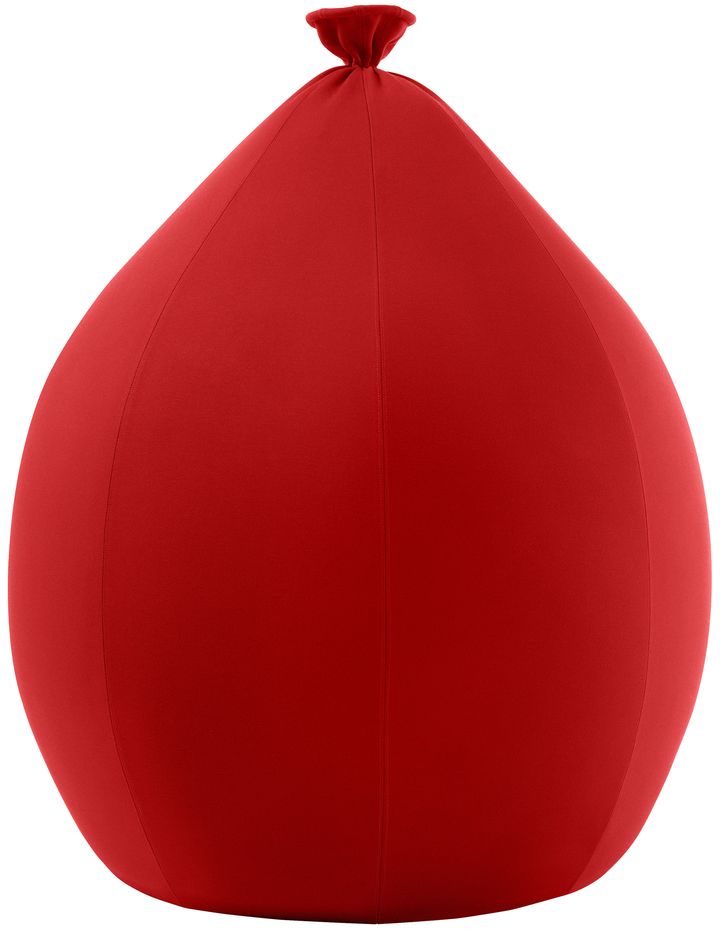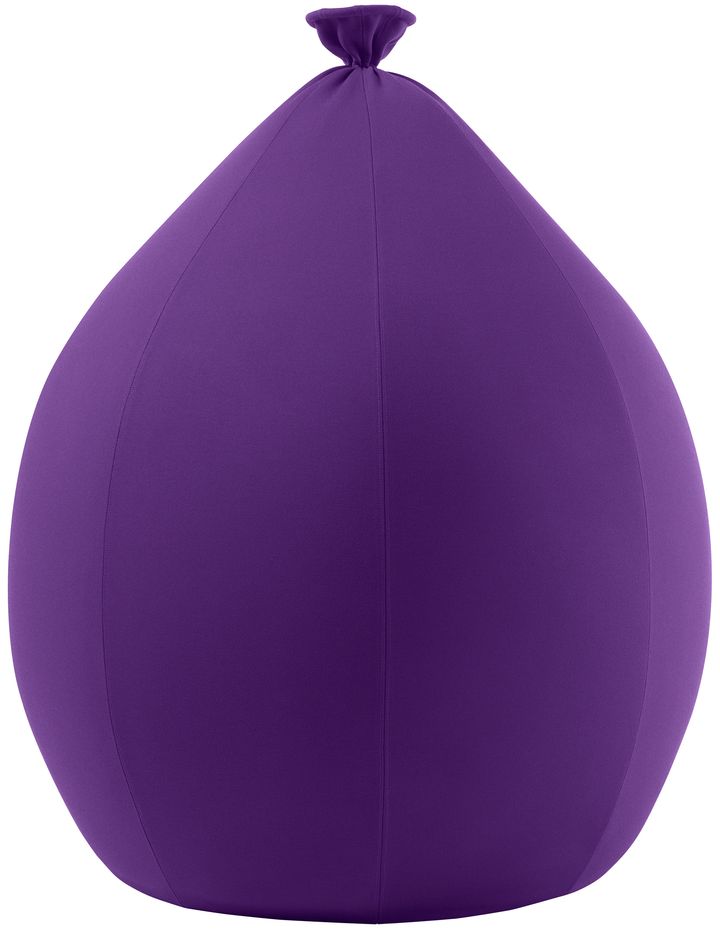 The pouf Baloon of YOUNOW be purchased online here
Carpet Trèfle Fermob
Ideal for both indoor and outdoorThese carpets bring a touch of vitality and color to your entrance, bathroom and terrace.
Un carpet of clover, an invitation to find the four-leaf clover! Look closely, you will find your luck! French production, this rug is made of PVC Bolon, an ultra-resistant material used in the community.
Treaty anti-UV, weather-resistant and is not afraid of the water. It cleans easily with soap and water. The accessory collection "parts Rapportées" is designed in collaboration with the style center of Lyon "Aujourd'hui ou Mardi", specialized in textile design.
Are collections that reflect the style of the brand: bright, colorful, trendy and made with the same technology typical outdoor experience Fermob.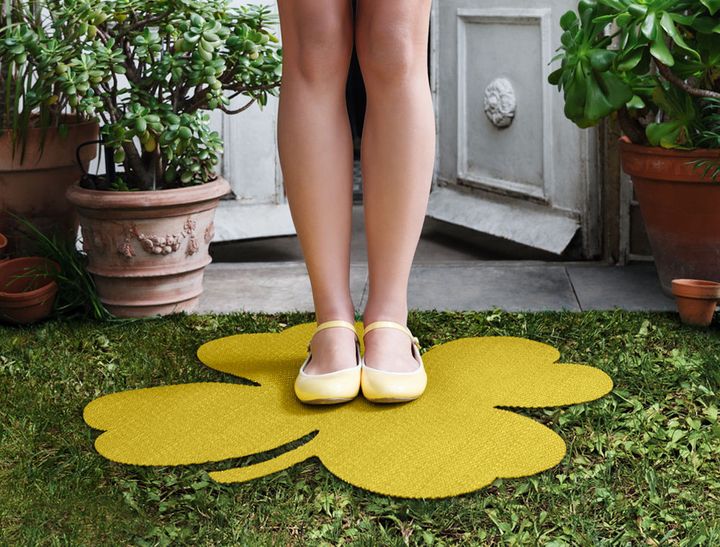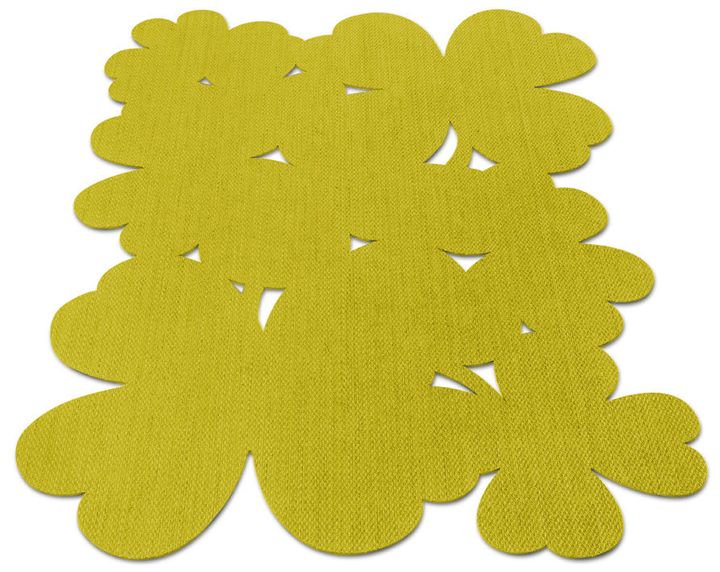 The Rug Trèfle Fermob be purchased online here
Cushions Trèfle Fermob
Created specifically for a outdoor use, These ones really comfy cushions will bring a touch of style to your outdoor living room!
The embossed fabric Jacquard thus gives rise to a field of clovers. Let room for your imagination, Stack the pillows, creating a mix of colors and shapes ... The coating is of great quality fabric Jacquard French production.
The fabric has a repellent Teflon finish, UV protection, anti-stain and anti-mold. The reticulated foam padding is antimarciume and lets the water.
Easy to washThe cushion is removable and machine washable (30 ° C). The accessory collection "parts Rapportées" is designed in collaboration with the style center of Lyon "Aujourd'hui ou Mardi", specialized in textile design.
Are collections that reflect the style of the brand: bright, colorful, trendy and made with the same technology typical outdoor experience Fermob.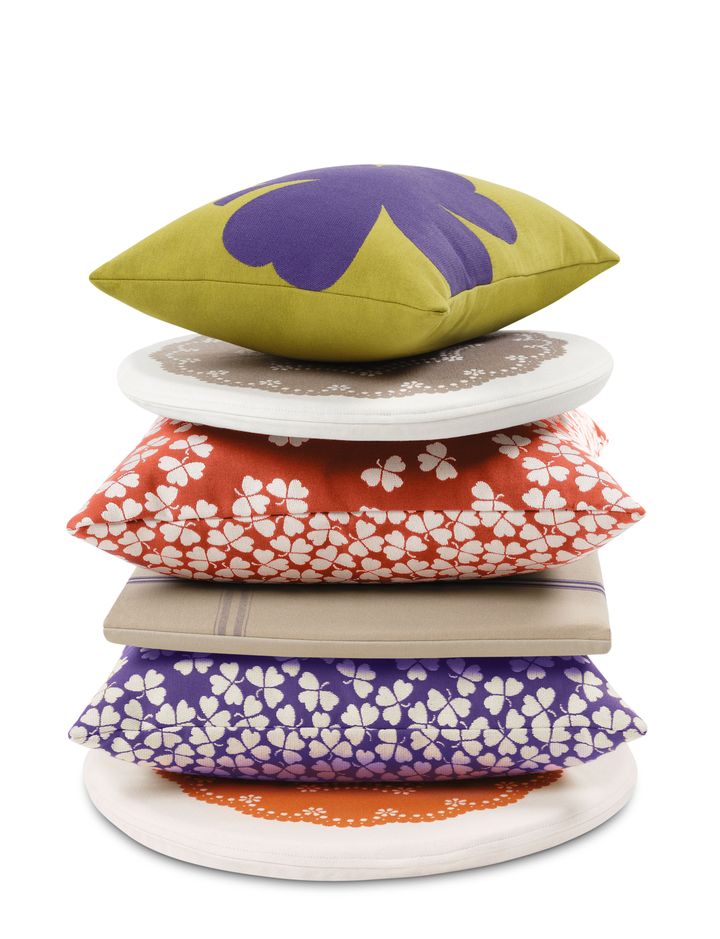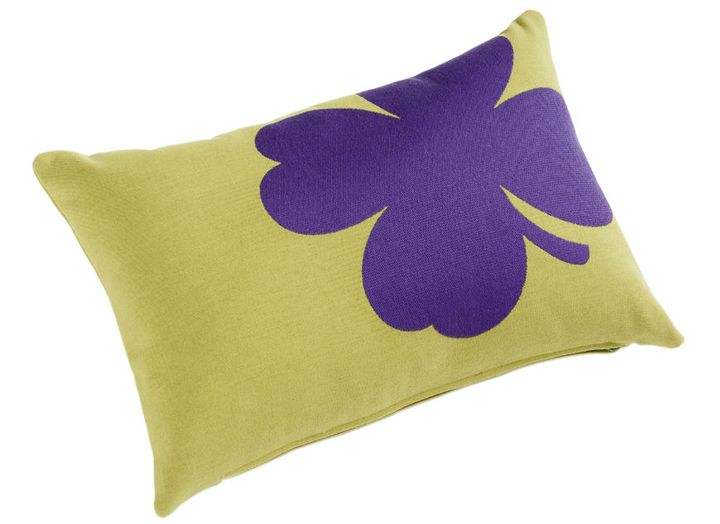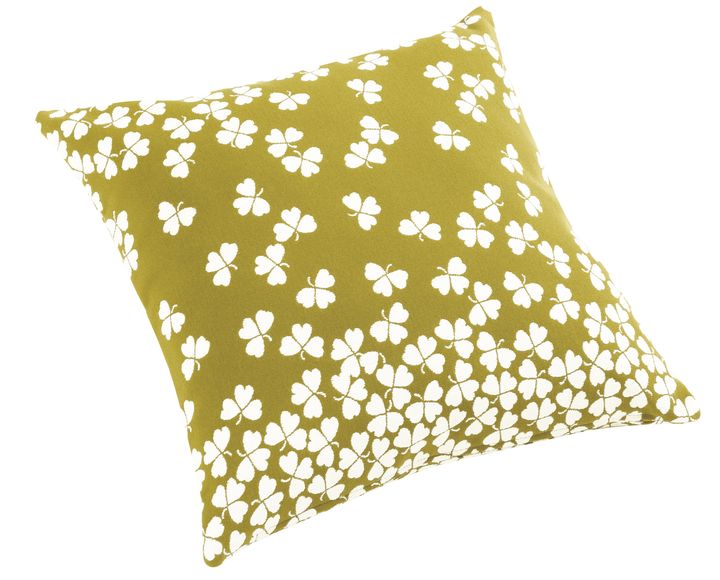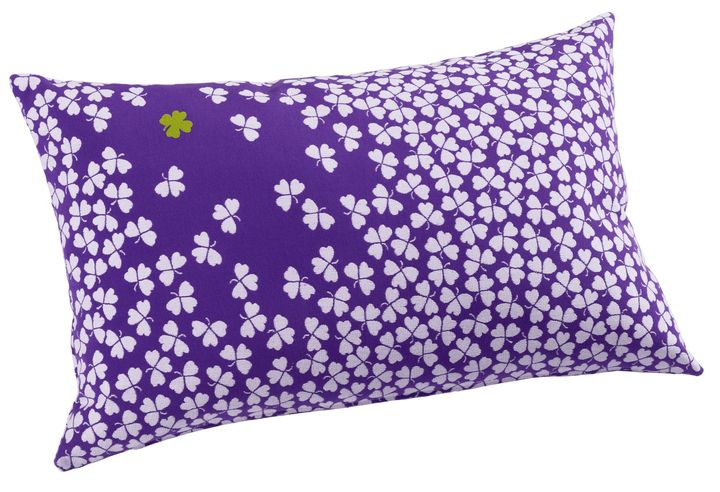 Pillows Trèfle Fermob be purchased online here
Flower Armchair Fermob
Blossoms inspiration and the joy of living with the new line Flower ... This collection seduces with a mixture ispiratissimo between retro and contemporary lines.
Signed by the young Austrian designer Harald Guggenbichler, plays with Flower brio expertise Fermob: processing of iron, steel wire and drilling.
The reasons punched on the seat of the chair creates a magnificent play of light and shadows ... Of floral type, rather classic, they are in superb contrast with sharp lines and contemporary pedestal.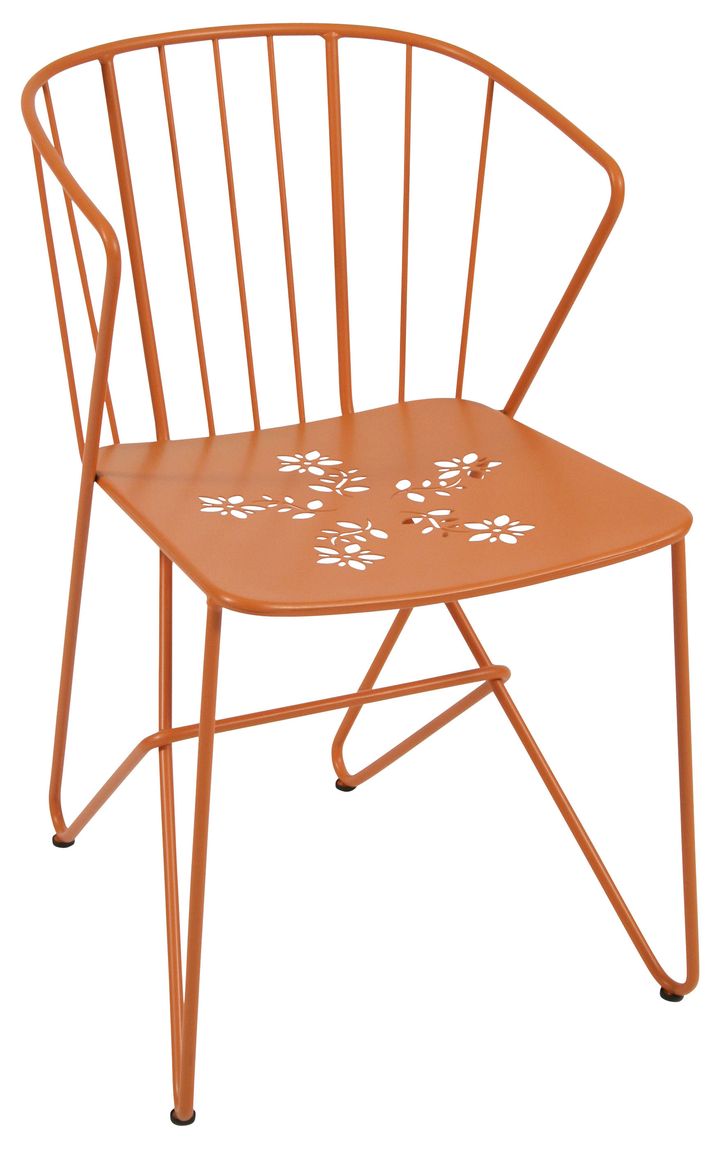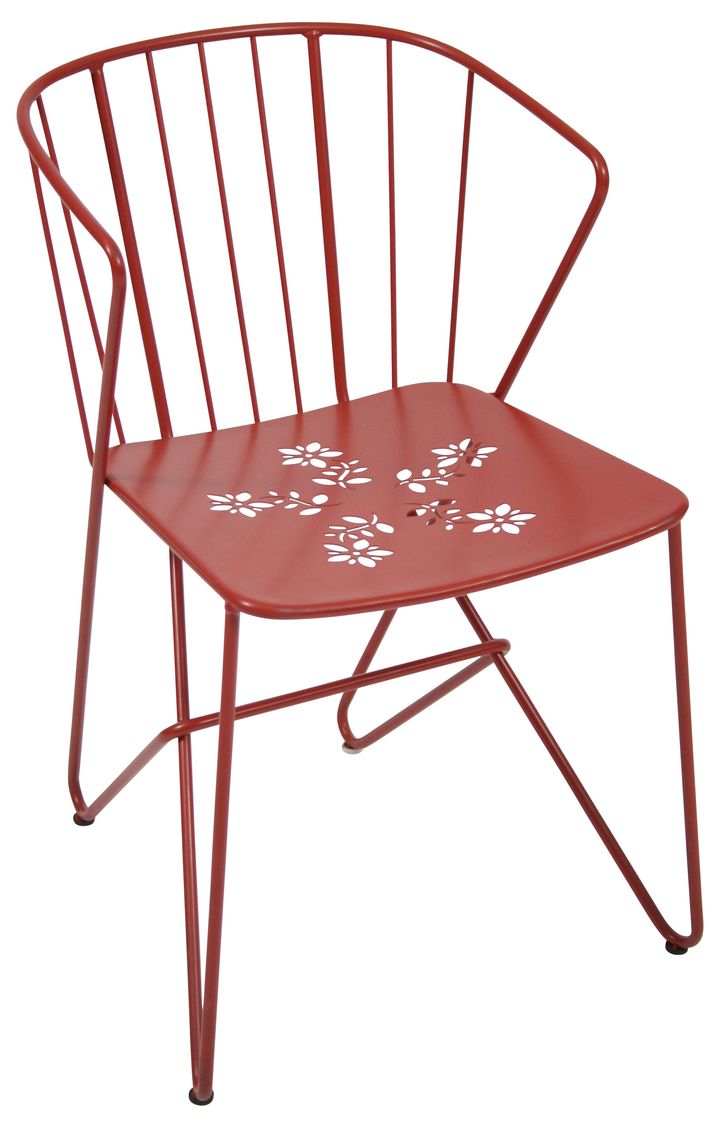 The Flower Armchair Fermob be purchased online here
Surprising Lounger armchair with footrest Fermob
New creation of the Austrian designer Harald Guggenbichler, this set lounge for relaxation consists of a armchair and a matching footrest.
Practical footrest slips under the chair to minimize clutter! Surprising Lounger features clean lines and very scenic. The chair and the footrest are composed of steel strips attached to a base plane in steel wire. The large seat (width. 62 cm) and the slight curvature of the strips will ensure optimal comfort. Surprising Lounger is a real invitation to relax in the shade of a tree or on a balcony ...
In this chair we find inspiration in the design of the line Flower, who Surprising Lounger complete as a further proof. Made in Design it proposes it in many cheerful colors and vitamins.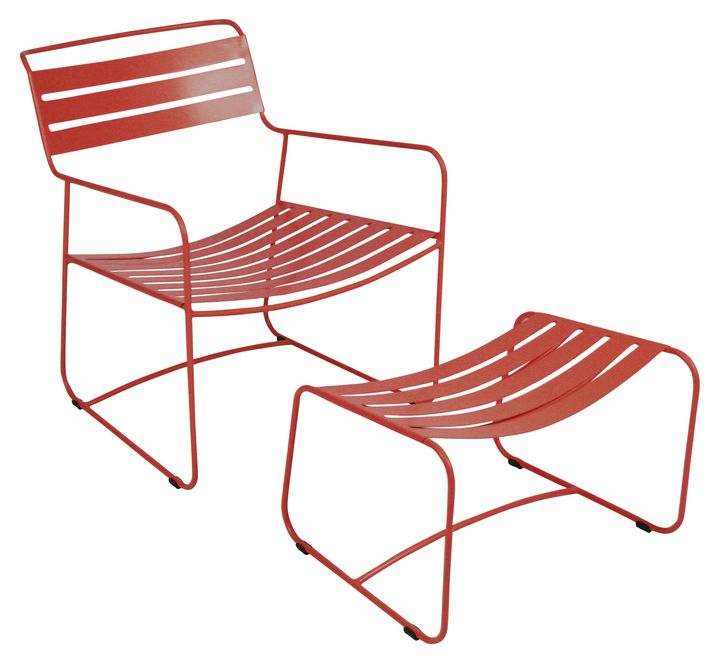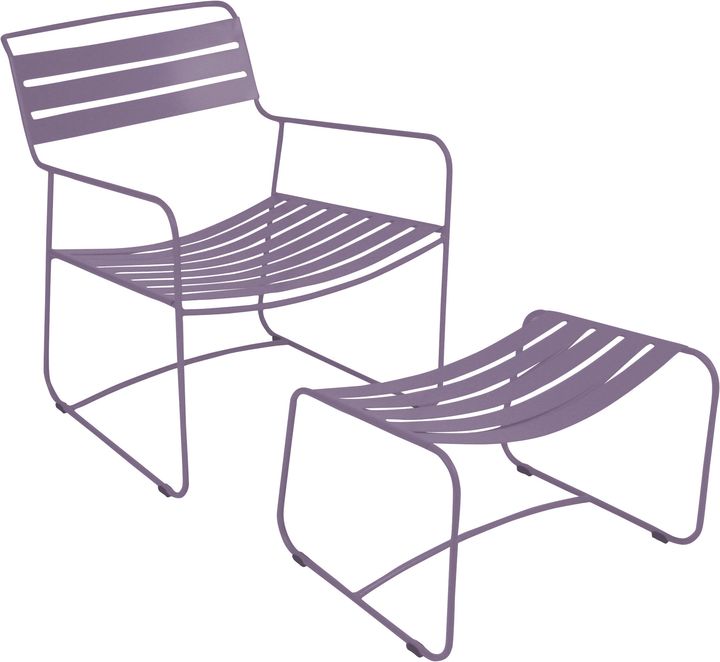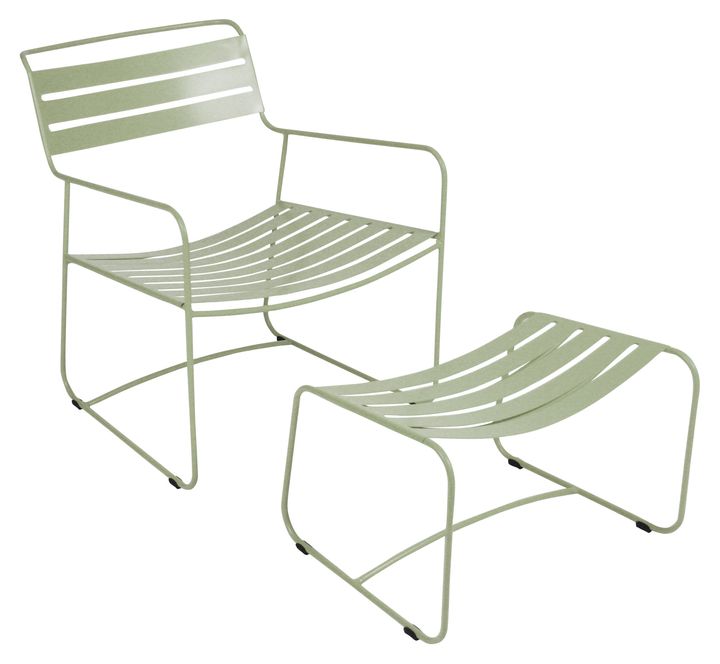 The Armchair Surprising Lounger with footrest by Fermob can be purchased online here
Sixties low armchair Fermob
With its look typical of the years' 60, Sixties is absolutely trendy! Quest 'adorable chair fully expresses the spirit Fermob, very young and lounge.
Sixties is characterized by soft curves and cozy. Its originality consists in the harmonious combination of two materials: aluminum for the frame and the resin technique (polymer-woven) for the seat.
Plait motifs Criss Cross is airy, light and impeccable ... Light, comfortable and resistant, and rests in the sun, the Sixties chair is perfect for outdoor use and, over the summer, its stylish design will be perfect in your living room!
Sixties is available in three contrasting colors (Eggplant / Pink bubblegum, leaden gray / Slate, Savannah / Lichen).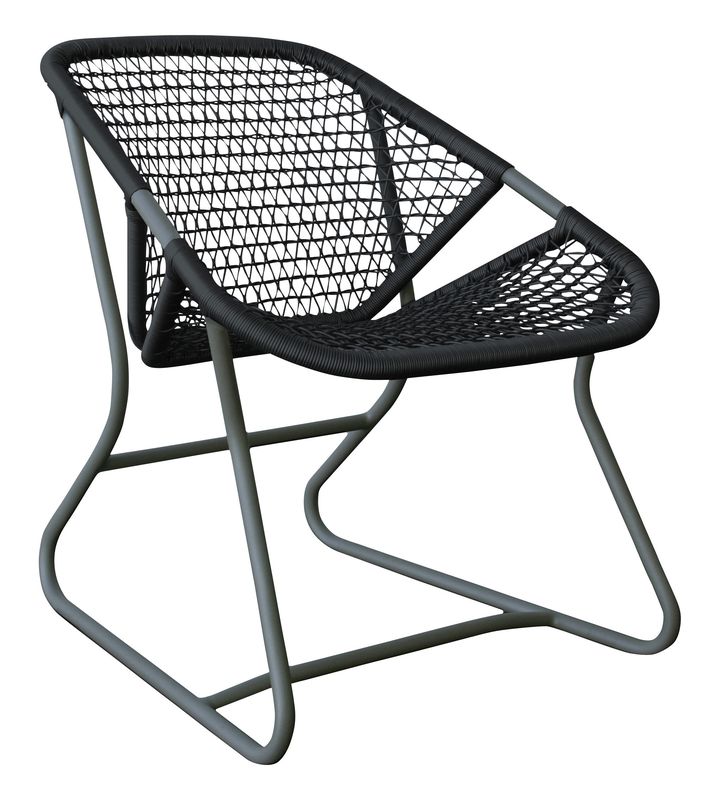 The Sixties Low armchair Fermob be purchased online here
Table and chair Fermob Luxembourg
Fermob asked the designer Frédéric Sofia to reinterpret the legendary chair SENAT Garden LUXEMBOURG through a line of aluminum furniture that bears the same name.
The result is a wonderful collection Outdoor that expresses the joy of living: "By drawing furniture accompany the chair of the garden of LuxembourgI tried the thin lines, that they complied with the French style of the years' 20, and Invited to discover the simple pleasures of the past in the secret of your own garden. "
Made in Design offers this large table that can accommodate up to 8 diners. It 'available in a multitude of colors.
Accompanied by chairs and armchairs Luxembourg, offers many opportunities to create your own outdoor furniture.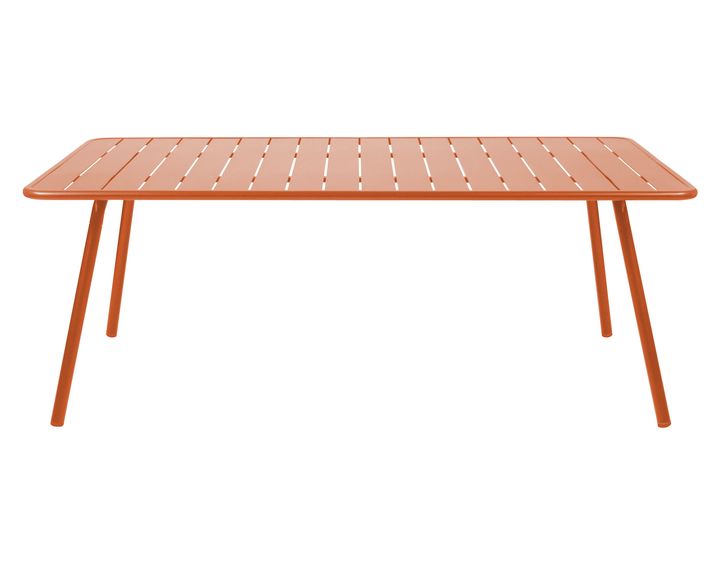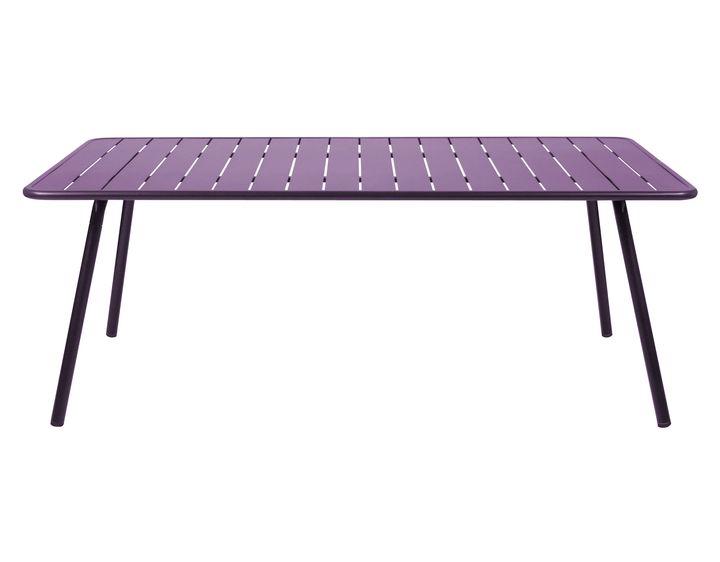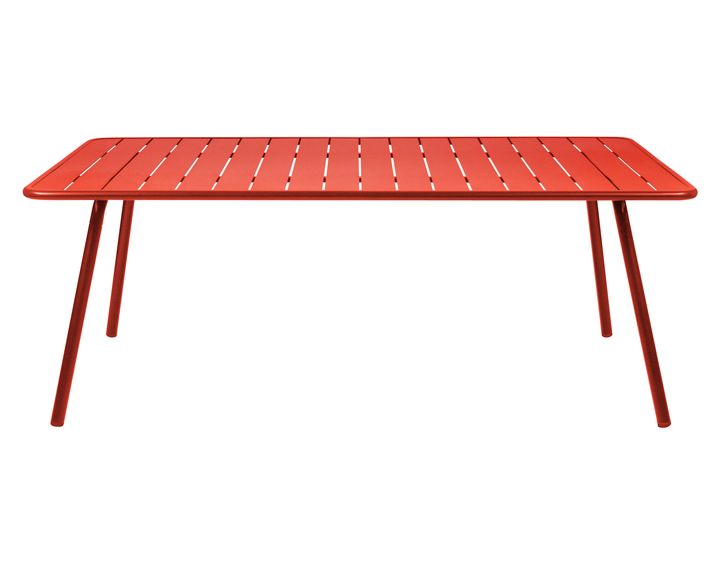 The table Luxembourg Fermob be purchased online here
For more information please visit: www.madeindesign.it