Patina, Glamour and Le Cadre Collections, preview of the Milan Furniture Fair 2013 it has been modified: 2013-03-11 di
After the huge success of last year, for the '2013 edition of the Salone del Mobile, Patina It enriches the collections GLAMOUR e THE CONTEXT with new and refined decor, designed to give its customers unique and of great value, that will make their stately homes and hospitable. Patina also broadens the proposed d 'furniture making so complete and versatile lines, to allow a safe choice, and always classy.
Under the careful artistic direction of Arch. Marco Corti, Patina presents design solutions consistent with the philosophy of "Beautiful and artfully done"In terms of quality but inspired by different suggestions. Glamour Collection e Le Cadre Collection are two lines from the classic charm and eclectic at the same time, also perfect for dressing contemporary spaces, more sober and minimalist.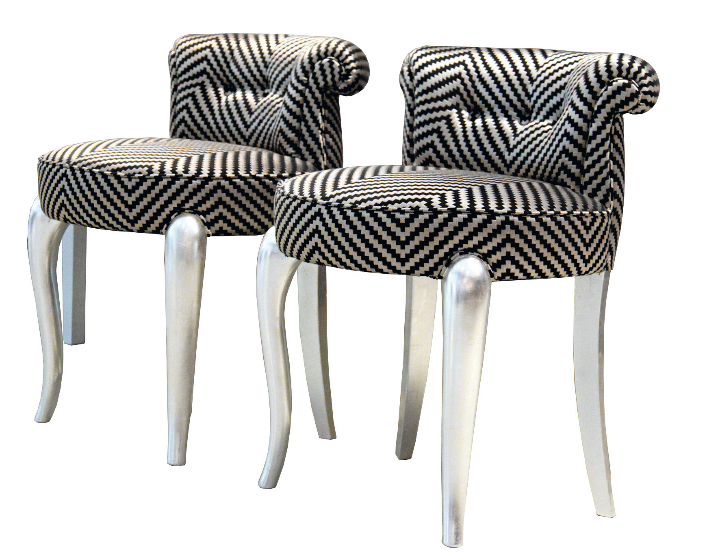 Glamour Collection The elegant codes of the classical tradition blend with lively irony typical of contemporary creating a style unmatched by light and sinuous forms, noble but not burdensome. Lacquers and coatings refined with attractive colors refer to enchanted places and timeless. Tables, consoles, sofas, armchairs, chairs and table complements the Glamour Collection will give your space a romantic touch and delicate.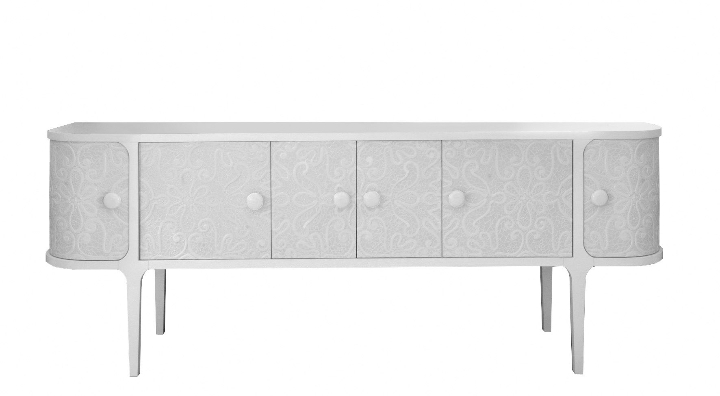 Le Cadre Collection With an eye toward the sophisticated art deco era, this collection with its soft and rounded is a strong reminder of the wonderful floral decorations imaginative liberty. Proposals for this line range from storage units for the day and night - including a sophisticated and feminine petineuse presented in this edition with a polished ebony structure combined with a floral decoration liberty gold and silver on gold- leaf up to to beds and accessories.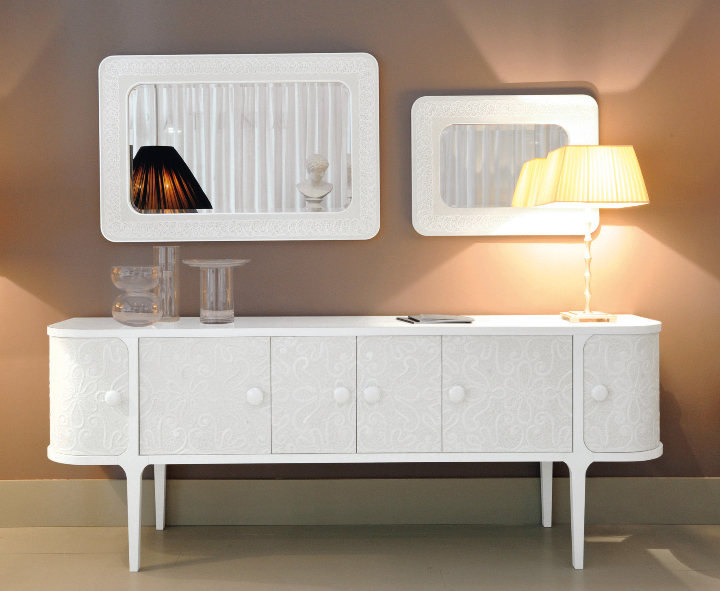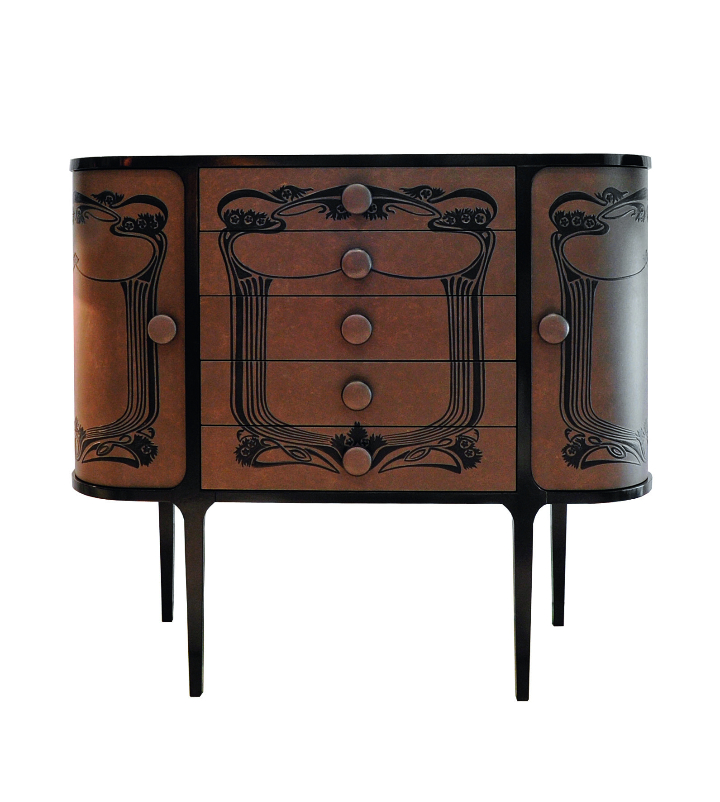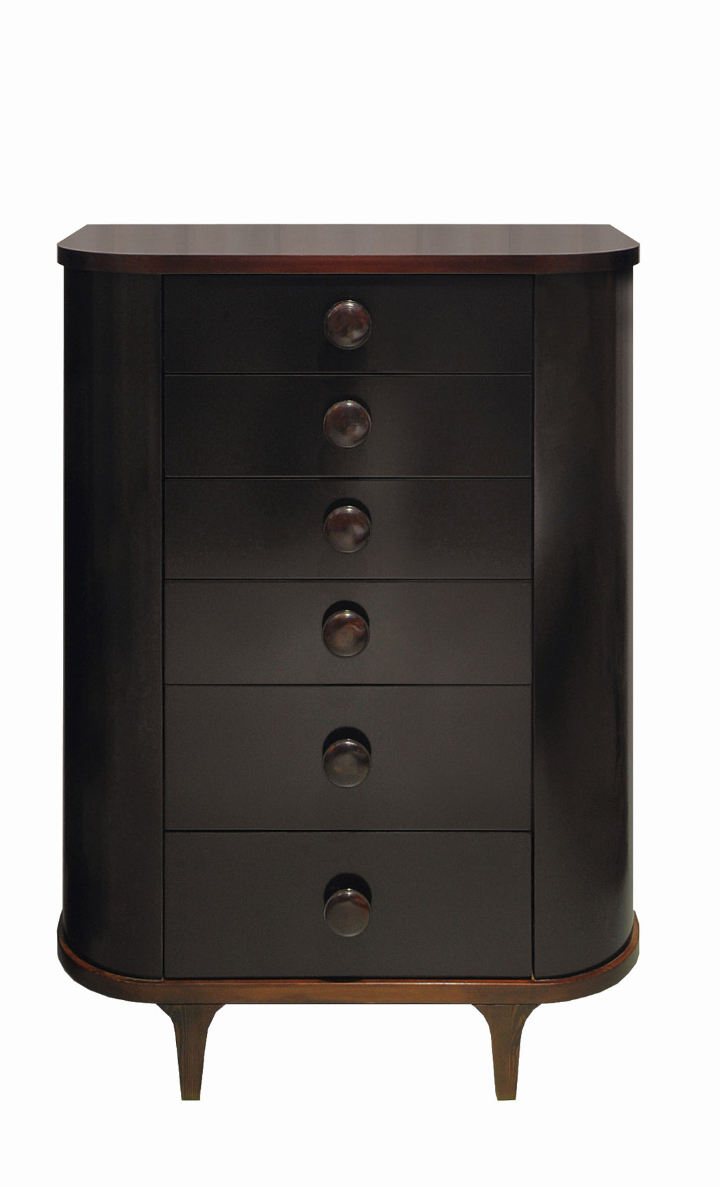 Announcements 2013 of Patina are not over. On the occasion of this Furniture expoThe company presents a preview of the collection EMPIRE: the first is a series of collections that will go under the new line "GliIntagli of Patina" characterized by a harmonious and attractive combination of classic with exclusive and precious ornaments carved of excellence, Touch always magical decorations Patina, all cast in simple lines and contemporary design: a revisited classic patina that only could be interpreted in a manner so fine, elegant and innovative.
The charm of this new collection is enhanced by special processing slotted some parts that in a context of simple lines enhance the value making the furnishings pleasant and light at the same time. Furniture finely decorated and studied in detail is a work of art that makes every sophisticated environment and helps to create a welcoming family.
Table, bookcase, console, cupboard, tables and mirrors will be presenting proposals carvings characterizing the collection Empire enriched by the use of noble essences such as the polished walnut and burl.
Finally Patina again presents its famous classic Bombati chests and other pieces of traditional Patina in new spectacular decorations combined with precious wood species.