Ombreluna / Roberto Giacomucci
it has been modified:
2011-03-02
di
Roberto Giacomucci sent us a preview of his projects that will be present in Milan at the Salone del Mobile 2011, the first that we present is OMBRELUNA.
OMBRELUNA, produced by Ultraluce Ecolight, Implements natural elements such as wind, sun and moon to create a complement that masterfully blends ergonomics and sustainability. With or without base stone, can be used in all types of outdoor: beaches, swimming pools, gardens, spas and public spaces.
On the top has four large blades coated DupontTMTyvek®, 100% recyclable material, tear-resistant and outdoor exposure. The wind energy produced by the movement actuates a dynamo which charges the battery, with which is powered the LED light source to use in the evening. Versatile and elegant, is provided in the support surface of an outlet to recharge electronic devices.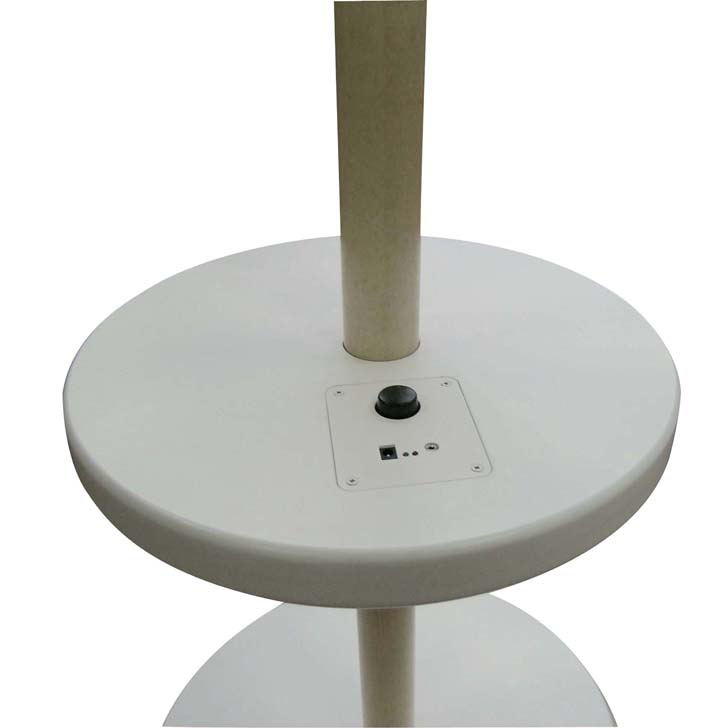 Ultraluce Ecolight is a company that always marries the cause of energy conservation, investing its resources in research into new technologies aimed at a careful and conscientious consumption. For years at the forefront of environmental protection, Ultraluce develops sustainable production methods, reducing waste and emissions of harmful substances.