Olivier Moravik from designer photographer, inspired by art, architecture and HI-MACS
it has been modified:
2013-12-07
di
Freelance photographer for almost 10 years and creator of designer furniture, Olivier Moravik ending his career as a communicator to devote himself entirely to his passion, 2012 in her love for design led him to found the Studio mjiila, A young publishing house for the commercialization of his creations in the furniture industry. Defining its minimalist style, in the sense of "pure" find inspiration in nature, in music, in contemporary art, and especially in the architecture of the past and present.
Draw objects that meet the eyes and that adapt to the body. Because his favorite material is wood, found in acrylic stone New Generation HI-MACS an ally important for successful accomplishments, in which this material is mixed with glass, metal or even to the skin.
Olivier loves Moravik model the matter. From here, his choice to work with HI-MACS, that can be thermoformed and that, as the wood provides guarantees of strength and toughness. The New Generation of acrylic stone HI-MACS is not porous, it is warm and pleasant to the touch. For its contemporary creations, Olivier Moravik conceived of geometric shapes very pronounced, thus creating a perfect balance between the different materials.
The designer aspired to a product that have a contemporary and modern, but that he had also excellent mechanical properties: solid, hygienic, easy to repair and clean. HI-MACS® was thus a natural choice that meets these aspirations. The New Generation Acrylic Stone HI-MACS® is a non-porous material and thermoformable that has no visible seams, ensuring a great strength and durability.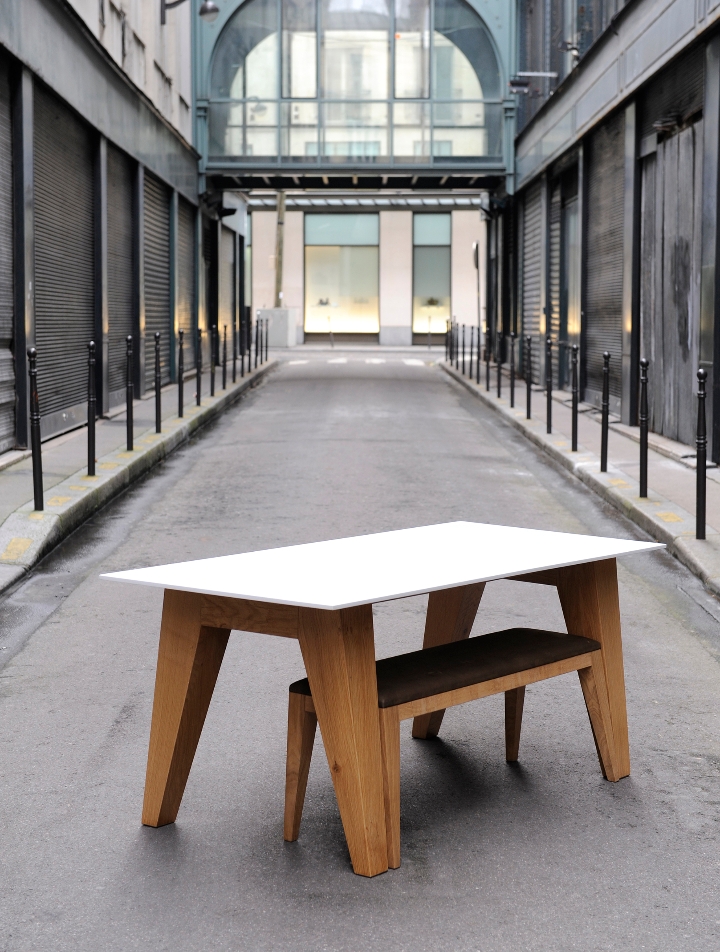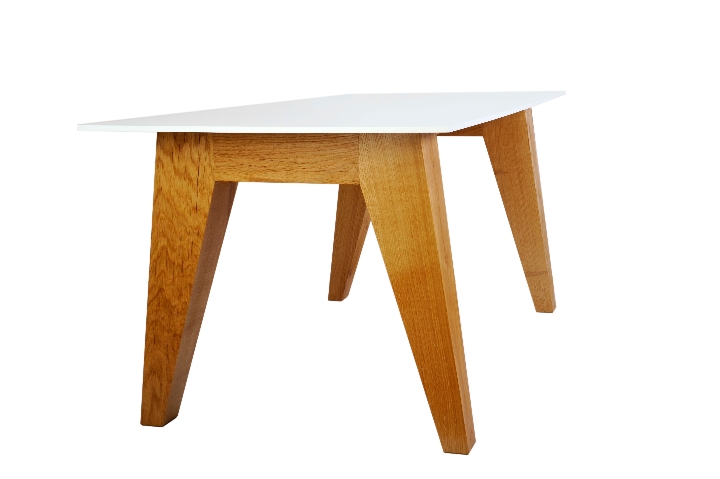 The table Om 1.0 is the image of the design concept developed by Olivier Moravik, with simple geometric shapes, without ornaments, in which the detail is
dictated by function. The measures of the table are 180 80 x cm, in a perfect blend of wonder, purity and elegance.
This table is also available 250 90 x cm, and can even reach the impressive length of 5 meters on supports three legs. These formats are all equipped with a top in HI-MACS and legs in oak that match perfectly with the creations of Olivier Moravik. The wood, timeless element, gives warmth and life to acrylic stone, which is rather smooth and soft to the touch, thus giving life to convivial and cozy tables, customizable in all colors HI-MACS®.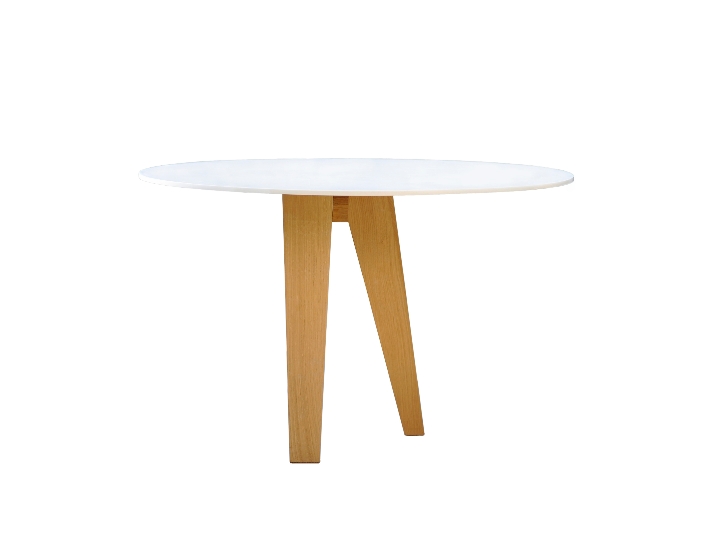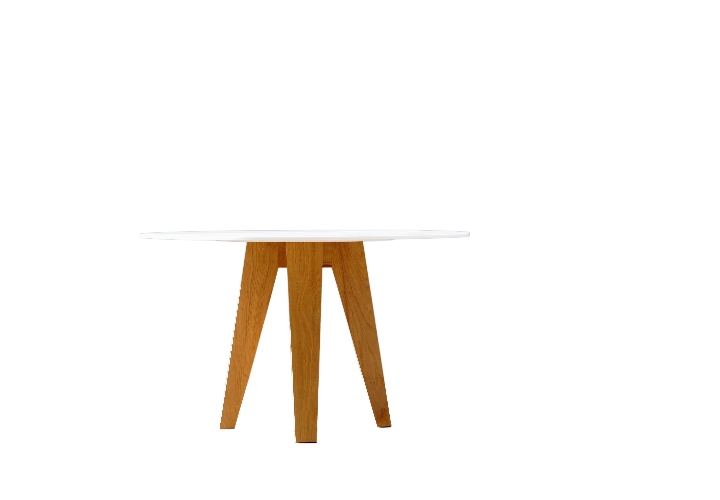 Unlike om 1.0, 3.0 is a completely round table. The contrast between the top end and elegant HI-MACS® and its support "tripod" solid wood gives this creating a unique look.
From a certain angle, are visible only two of the three feet giving the illusion that the table is in balance. The perfect mix of design and modernity makes this table a piece of furniture ideal for any room in the house; its color adapts quickly to the environment
home.