AreaDeClic new sessions inspired by insects and tennis rackets, preview 2013 Milan Furniture Fair it has been modified: 2013-02-21 di
The sessions Tie Breack, Elytra and Island are among the novelties AreaDeClic present at the next Salone del Mobile 2013. Insects and tennis rackets are the sources of inspiration which have attino designers David Raffoul e Philippe Bestenheider to create steel chairs characterized by structural simplicity and spring colors, also suitable for outdoor use.
Elytra
The name, Elitre, refers to the wings of some insects and, like these, the collection designed by Philippe Bestenheider for Area Declic is characterized by an organically shaped lattice structure where the superimposition of two elements creates a moiré effect. Elitre is in metal tube with seat and back in expanded metal, also treated for outdoor use. It is stackable and comes with a cushion.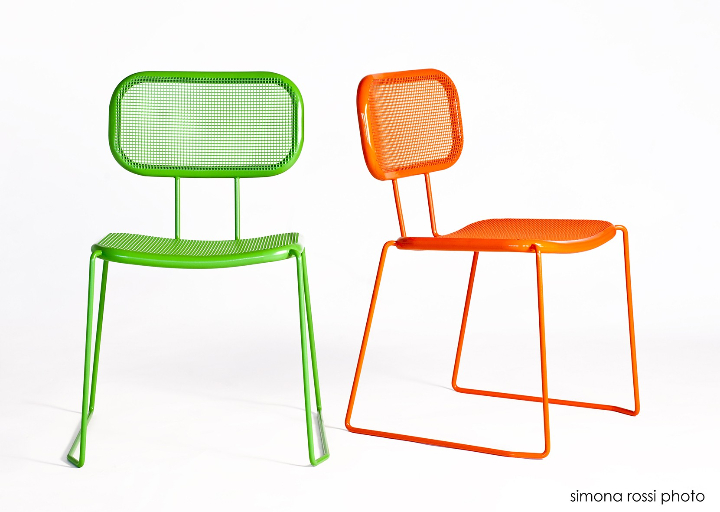 TIE BREAK
David Raffoul, a young Lebanese designer, claims to believe in three things: beauty, simplicity, logic. For Area Declic he designed a chair inspired by tennis rackets and bicycles. It's called Tie Break, it is made of tube and iron rod, with seat and back in perforated sheet metal. It is stackable, designed for the application of armrests and can also be accompanied by a waterproof cushion.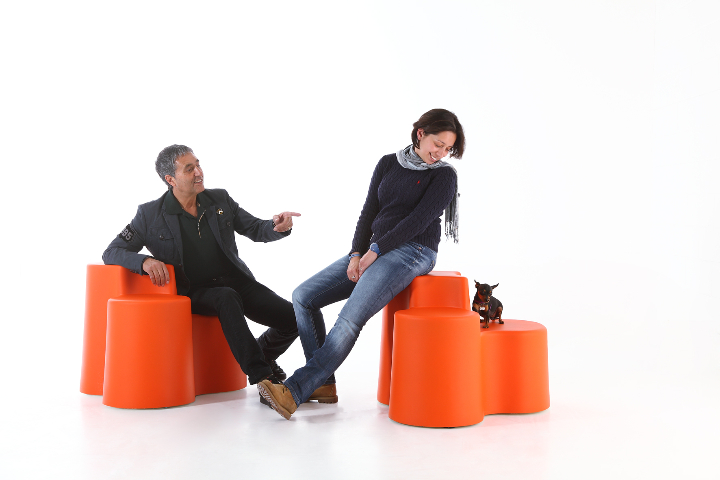 ICELAND
It looks like a colorful island is a monoblock feature three seat heights. Born in the office Area Declic Design, is resistant to rain, snow, sun, wear of time and use. It 'made PolyPlus - polyurethane foam injection molded and then painted, material that gives the product special characteristics of softness and strength and make it suitable for outdoor use.