Multiball: the hanging lamp that floats by Roberto Paoli
it has been modified:
2014-01-03
di
La lamp Multiball drawn by Roberto Paoli and presented to the Salone del Mobile 2013 comes out officially on the new catalog Light Mode.
Building on the success during the fair, Multiball is now enhanced by new combinations.
Multiball is a series of individual lamps or aggregatable infinity in scenic design compositions that seem to float in space.
Roberto Paoli realizes a Product poetic that has a taste of history.
Lcloud suspended is decomposed into spheres of various sizes at different heights that return a light environment Bianca, soft, material.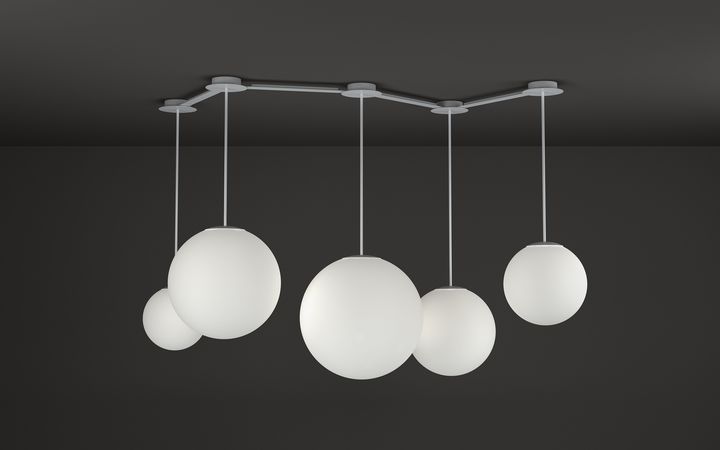 Theoriginality of Multiball is to provide the user the ability to customize the layout of the light elements: the balls are connected to each other by an ingenious system that, Ceiling, Contact with small rosettes of linear arms of steel.
Thanks to the connections between the rosettes is possible from a single feed point and developing the lamp in the desired direction.
Each ball drops from a rose via a rod of variable length that allows you to create compositions at staggered heights giving dynamism to the final result.
Multiball is available in three compositions: From 5, 8 12 or spheres.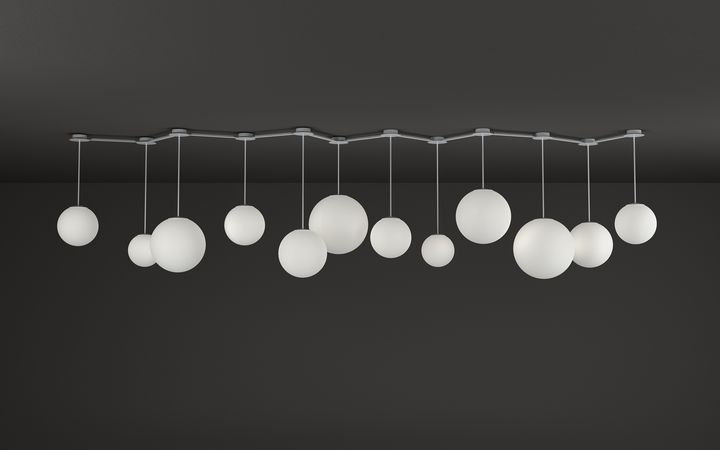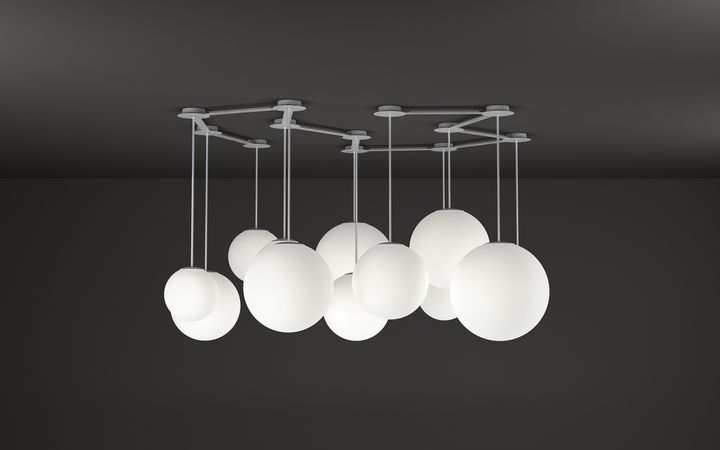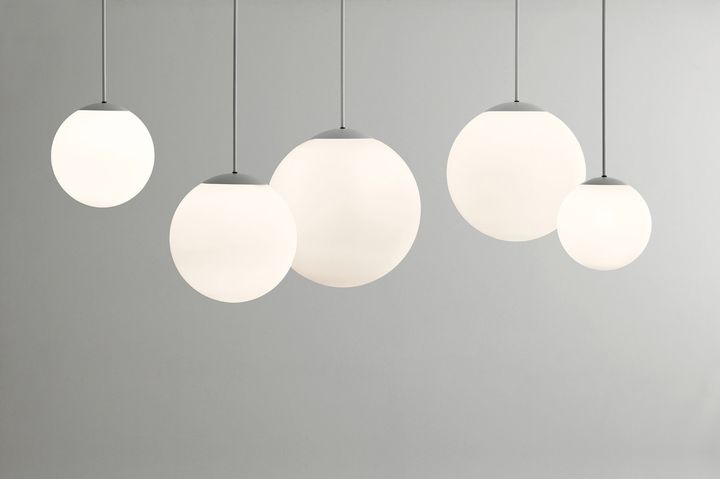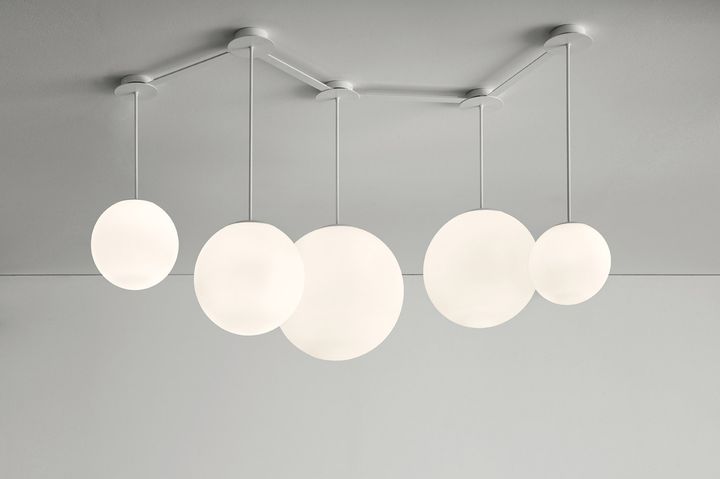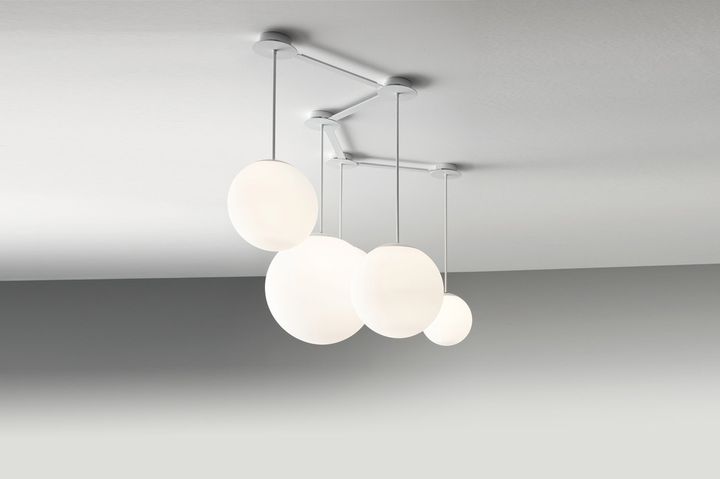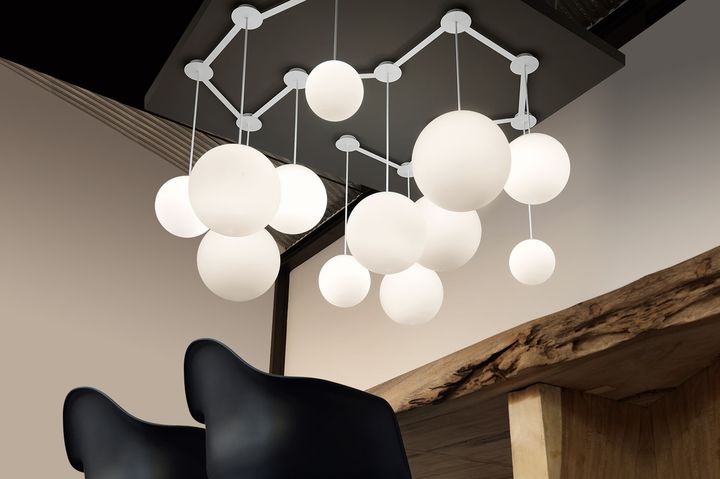 For more information please visit: www.robertopaoli.com