MODUS 10 presents new products for the London Design Festival
it has been modified:
2012-09-17
di
Geta by Arik Levy
Modus 10 will present new products during the London Design Festival this year to designjunction 2012.
Adding to their list of design talents of international renown, Modus will debut with an exciting collection of furniture designed by Arik Levy, Shin Azumi and Magnus Long, alongside the existing employees, including Christophe Pillet, Simon Pengelly, Michael Sodeau, PearsonLloyd and Jonathan Prestwich.
Focusing on the work environment the new collection includes an innovative modular storage system, a conference table and a side chair, as well as sessions for public and private places, tables and shelving.
GETA by Arik Levy
Inspired by Japanese sandals bearing the same name, Geta is a nice collection of cabinets based on individual modules. The three options for the base and the top are combined with indoor units to create a modular storage solution in various configurations of meeting spaces and bedrooms. Geta is available in a wide range of wood, painted impiallicciature and lacquers.
---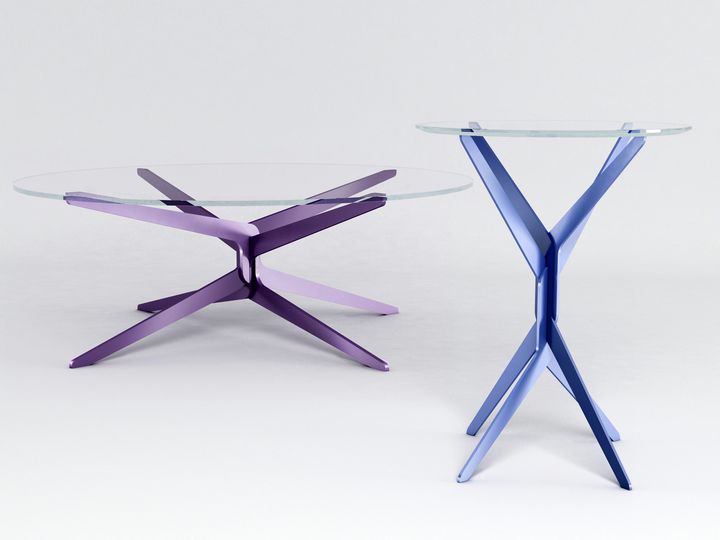 Ariel by Shin Azumi
AERIAL by Shin Azumi
A series of occasional tables with a simple but sculptural beauty. The structure of the table is constituted by four identical legs cut aluminum water jet and coupled together to create the base fours. Available in anodized aluminum and finished with several floors.
---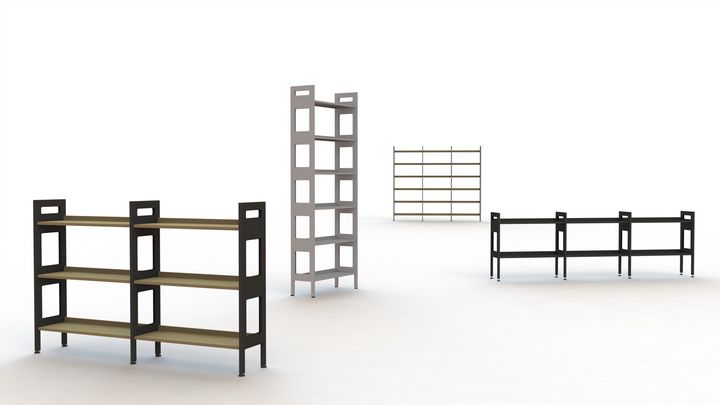 META by Simon Pangelly
META by Simon Pengelly
Originally designed in 2001, the award-winning shelf Meta has been modified to provide the shelves are fully adjustable for different designs. Built in folded sheet steel, Meta is a sophisticated multi-functional shelving system. The modular components allow countless custom combinations, which are suitable for a wide range of domestic and commercial environments. Meta is available in black powder coated in a wide range of colors.
---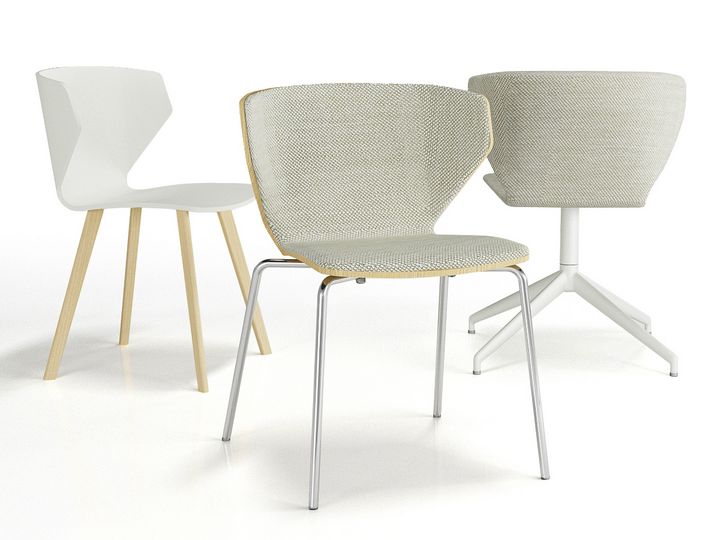 Hold by Jon Prestwich
HOLD by Jonathan Prestwich
With the seat in the elegant form of plywood Hold has been specifically designed to support the affiliations in a modern work environment and flexible. Hold provides a comfortable rest for the elbow to help work and a wrap-around backrest that allows the user to turn, lean and maintain a more flexible for impromptu meetings. Available in two types of shell, with or without "wings" and with the option of a completely stuffed back.
---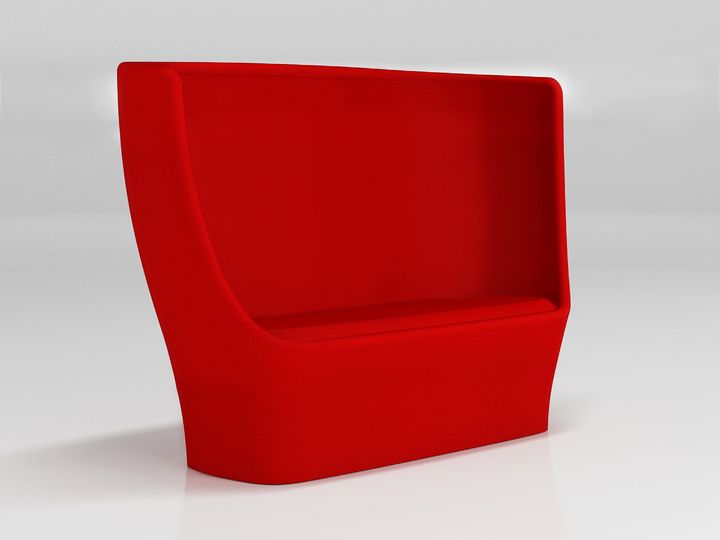 Library by Michael Sodeau
LIBRARY by Michael Sodeau
This compact sofa with high back has a simple form and sculptural which gives it an elegant look.
The sofa can be used in a variety of situations and its high back by a certain degree of privacy ideal for dividing spaces, hotel lobbies and salt. The sofa can also be used in other applications open space, with its high back by a certain protection from background noise. Manufactured by molded polyurethane foam on a steel insert, to keep the proportions thin, the padding is covered in fabrics of various kinds.
---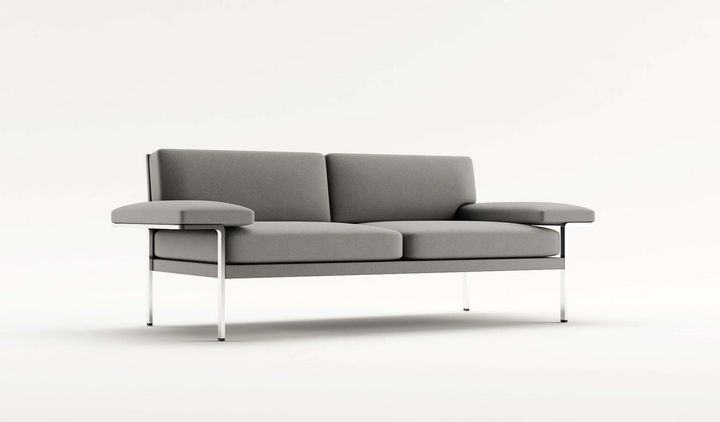 Park Lane by C.Pillet
PARK LANE by Christophe Pillet
Park Lane is a beautiful new furniture collection, which combines elegance and comfort. The range consists of a fashionable sofa, down with a steel frame and slim legs in brushed chrome, forming padded armrests. The collection is lined with down pillows, its dimensions are generous and is available in both versions two and three-seater and an armchair.
---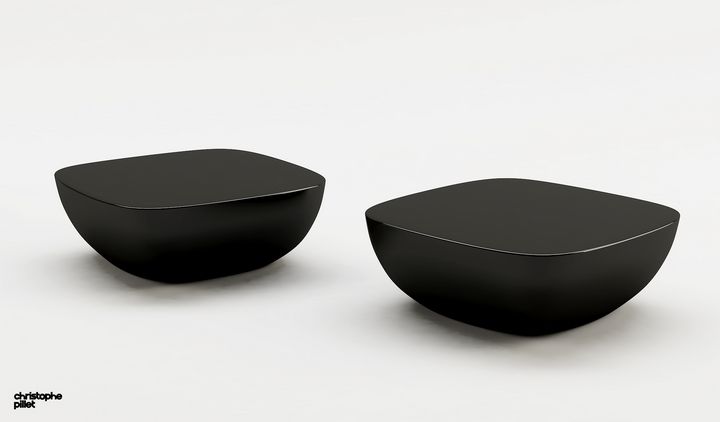 Orbital by C.Pillet
TABLE ORBITAL by Christophe Pillet
A key principle behind the design of Pillet is simplicity, which is reflected in the new Orbital table. Its elegant contours are designed to match those of the chair Orbital and is available in black or white.
---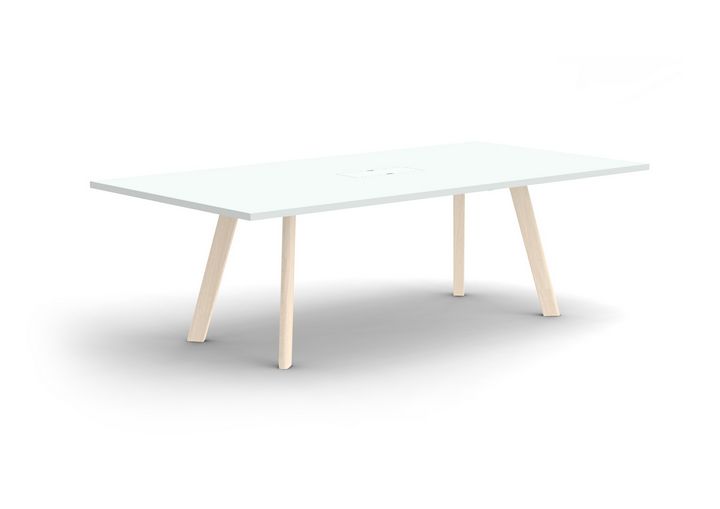 Conference Table by J.Prestwich
CONFERENCE by Jonathan Prestwich
A refined and elegant table that offers a simple solution for meeting tables and conference rooms. Its unique design is designed to allow different length options and incorporates an integral cable management. The table legs are available in a range of wood or painted, while the surface of the table is available in a variety of laminate colors, providing an intelligent solution for contract.
---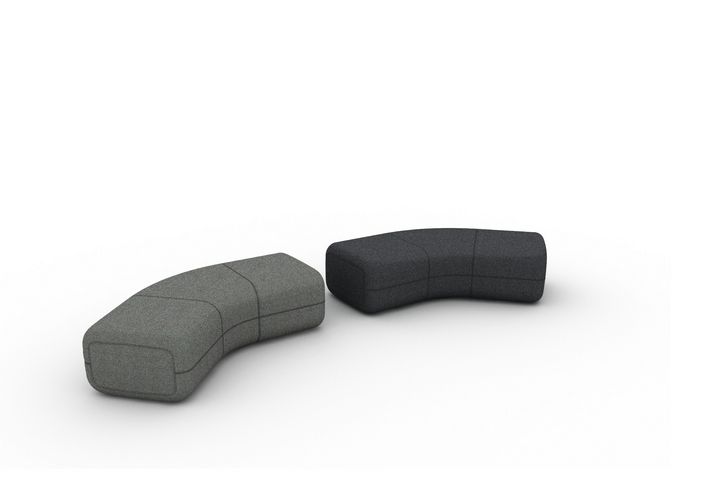 Bend by Magnus Long
BEND by Magnus Long
A simple versatile seat, upholstered bench for open-spaces, foyers and galleries. The sofas are working individually or collectively, while the inside corner facilitates discussion forums.
---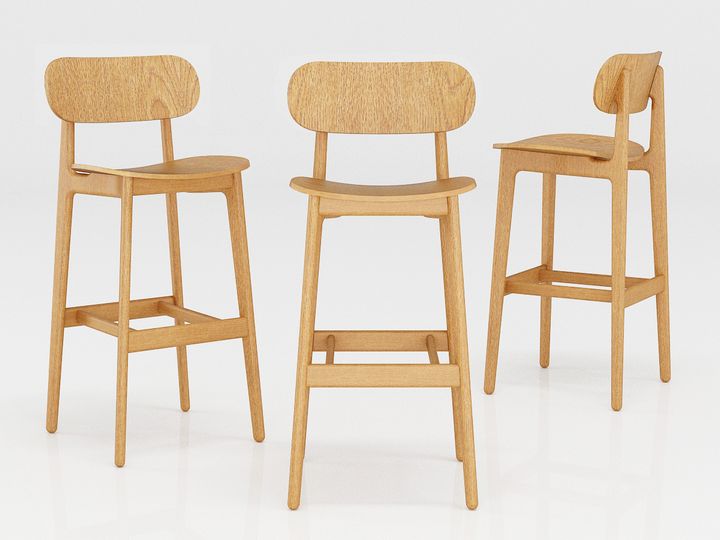 PLC stool by Pearson Lloyd
PLC bar stool by PearsonLloyd
Due to the success of the collection designed by the British duo PearsonLloyd PLC, modus has extended its range to include a new bar stool. A design classic in the making, the bar stool is available in solid oak or beech wood, coated optional. As for the rest of the collection PLC, the stool combines traditional woodworking with pressing layers and the latest CNC machining techniques and is perfect for both classic and contemporary.
---
In addition to this, Modus will host the biggest night in the series PechaKucha designjunction London on Friday 21 September.
For more details visit www.modusfurniture.co.uk o www.pechakucha-london.com.
19-23 September 2012
Stand S32 and S33 to designjunction
The Sorting Office
21-31 New Oxford Street, London WC1A 1BA