Mimodesigngroup / Nuvolone> it has been modified: 2013-01-14> di
There are forms that can not be forgotten. And there are sofas that are born without the specific intention to sign a time, but unknowingly leave deep mark. This is the case of NuvoloneSofa image of the historic "Mimo Leone & C.", Whose unmistakable style is reinvented thanks to restyling signed mimodesigngroup.
in 1970 Rino Mature drew the first version of Nuvolone getting a great success, 40 years later, he rediscovers the rounded lines and voluminous of this sofa.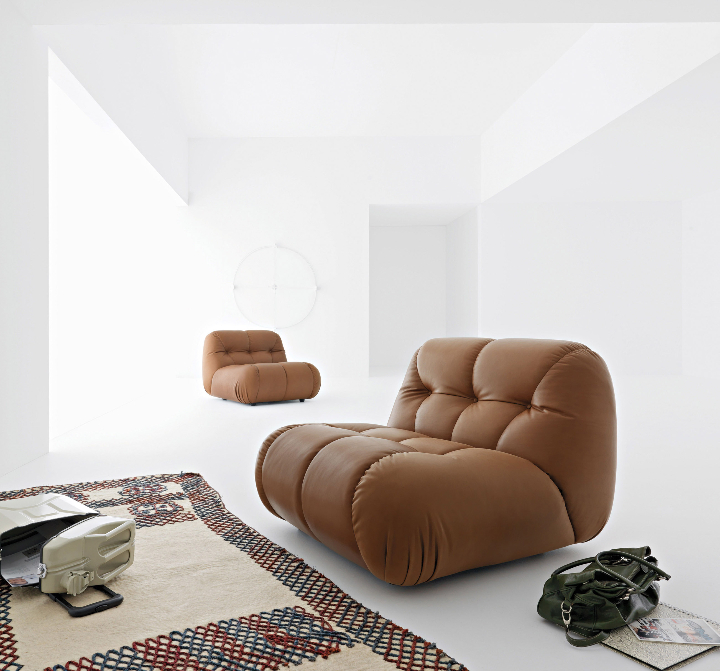 Comfortable, practical, from the wide seat and without armrests, Nuvolone has an innovative design and timeless.
The seams on demand form soft square that help make Nuvolone a sofa unique and unconventional, ready to capture the hearts of all.
And this time it does so without compromise: leather or imitation leather is his new style.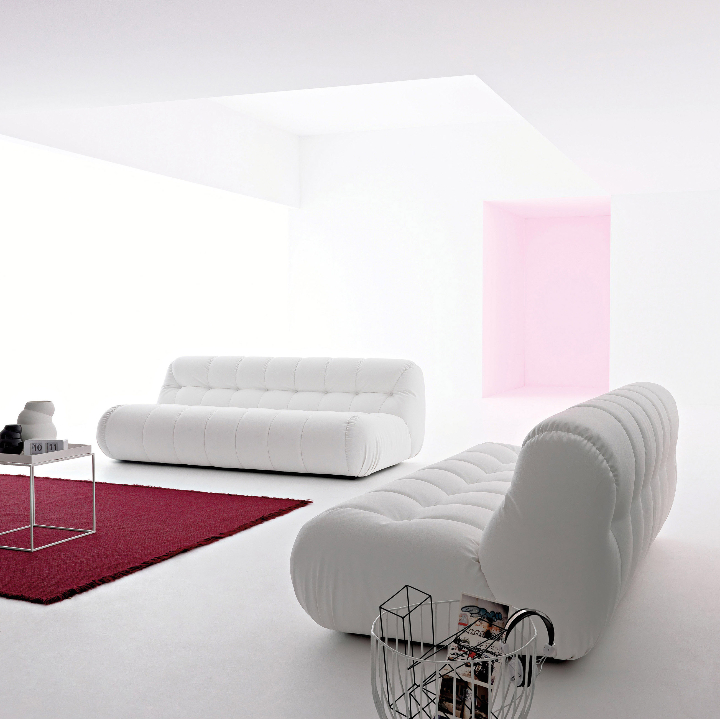 Technical features:
Structure: wooden frame.
Springing: suspension seat consists of elastic belts.
Filling: polyurethane foam with different densities. Frame covering with prefodera polyester fiber.
Coating: in leather or non-removable leather.
Feet: in ABS.