Mimodesigngroup / sofa eff
it has been modified:
2012-07-14
di
A designer sofa, young spirit and informal, which is distinguished from the others. Eff is called and is the novelty of 2012 Mimodesigngroup, Company of upholstered with over 50
years of experience.
To characterize and make unique this supplement are edging in contrast, that enhance the fluid shapes and curved, while the legs in steel tube painted elevate giving a feeling of lightness. The shell, rich in graphics from the impression stitching, seat cushions and back home to extremely soft and enveloping.
Sofa great personality, eff becomes the protagonist in contemporary living rooms and underground where, thanks to the particular colors that characterize it, helps to give a unique touch to the rooms.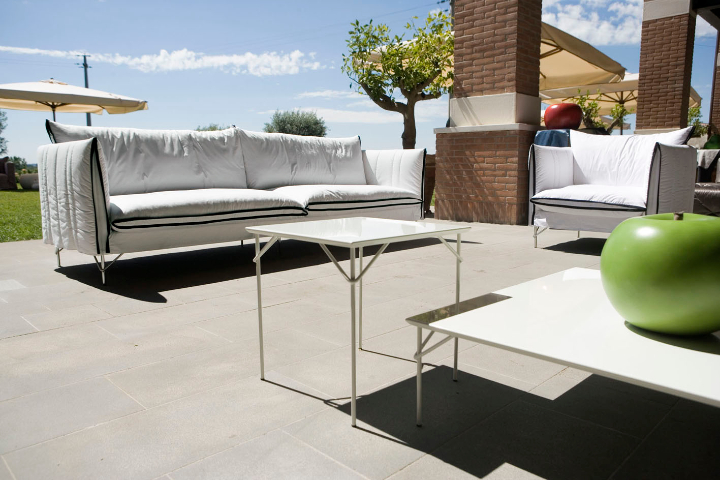 Coated fabric cover, eff is available in different color combinations, for a wide versatility. Mimodesigngroup proposes eff for different compositions: from the chair to the couch, from the corner to the ottoman, to the elegant chaise longue. To lifestyles highly dynamic.