Megaphonemini Portable passive amplifier
it has been modified:
2015-07-03
di
From the pencil of the design studio en & is It is born Megaphonemini, a small version of the Megaphone the passive technology amplifier presented in the 2011. A mini version designed to move easily in environments, dedicated to those who love to listen to music in every corner of the house and to those who want to bring along an object that supports aesthetics and functionality.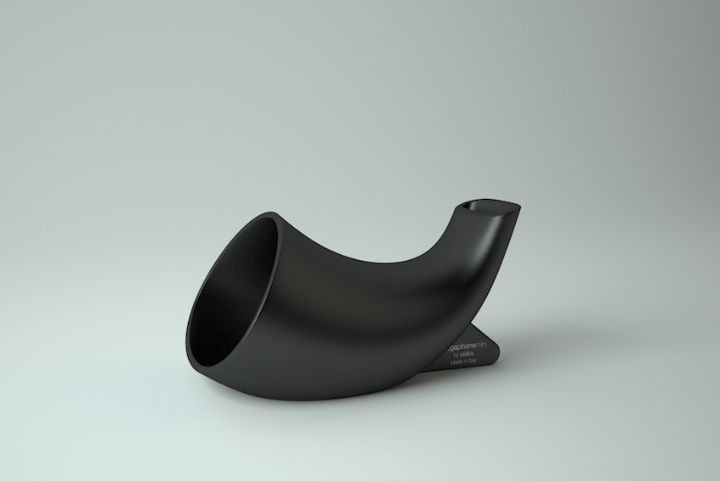 La naturally elegant form of Megaphonemini amplify and optimize the sound from iPhone and iPod touch becoming a small-large low-tech object that draws its strength from the abandonment of the electronic element making the object and the free and mobile sound, both indoors and outdoors.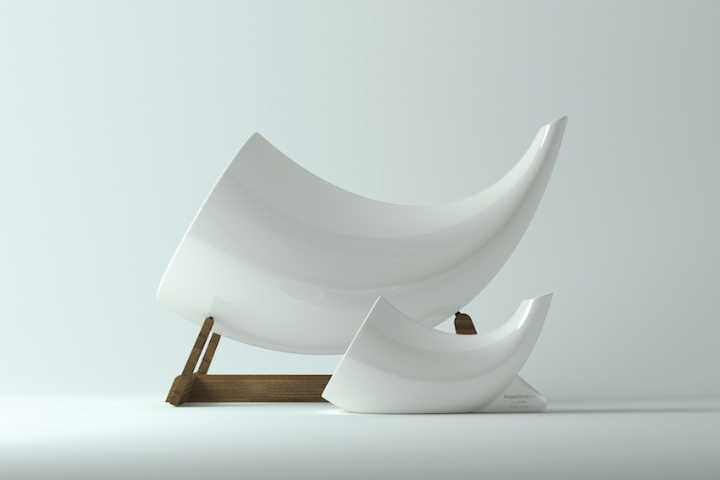 Megaphonemini it is inspired by nature and enhances its qualities: the shape of the horn amplifies the melody and ceramics promotes sound vibrations. In the mini version a difference that makes the object even more sought after: the wooden pedestal disappears in favor of the shape of the product that allows it to remain standing.
Megaphonemini, like Megaphone, it is conceived, developed and hand-crafted entirely in Italy. It is for sale on www.enandis-shop.it