MDD / reception desk Organic
it has been modified:
2012-09-30
di
Organic is composed of organic forms in closed form cubist. The new bank MDD takes its design straight from nature, that in today's world of chaos offers a little 'relaxation.
"By creating the bench Organic, we listened to advice best architect - nature itself."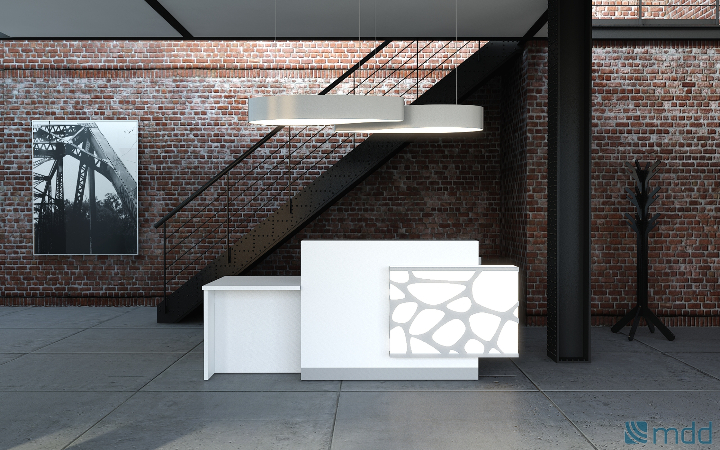 The white color gives freshness to the counter and at the same time does not affect in any way the color of the office furniture, allowing customized solutions. White is in harmony with each color. The natural form is underlined by fluorescent lights. Everything is finished with glass, giving the bench splendor and nobility.
For more information: http://www.mdd.eu