MCZ presents pellet stoves designed for tight spaces!
it has been modified:
2012-07-19
di
FLAIR pellet stove
MCZ among other novelties presented in 2012, widens the range of pellet stoves designed for confined spaces and unused corridors, equipped with Comfort Air technology. innovative products designed according to new market needs and characterized by the fact that it can be installed in small spaces and even unconnected heat several rooms simultaneously.
Flair and Flat, New 2012, are the two models of pellet stoves that are in addition to Philo: 27 cm depth, a width of 79 / 90 cm and equipped with Air Comfort, technology, thanks to two independent fans and adjustable electronically, it allows precise control of the diffusion of heat between the different environments where the air can be channeled up to 8 meters.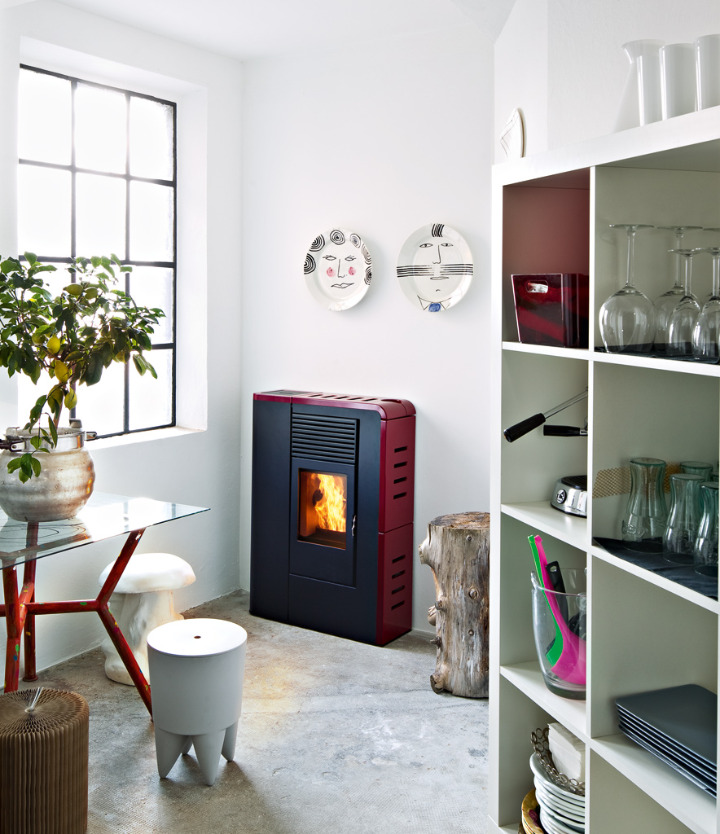 FLAT pellet stove
>> Technical Description
Flat (New 2012)
Flat is available with black painted steel front, side and top in white-colored ceramic, black and burgundy.
Version available: COMFORT AIR 8
Technical data: Power kW 8 / 87,7% yield
Dimensions: 790Lx291Px1070H
Flair (New 2012)
Flair is characterized by its minimalist design. Made with black painted steel front, side and top soapstone. Version available: COMFORT AIR 8
Technical data: Power kW 8 / 87,7% yield
Dimensions: 790Lx275Px1070H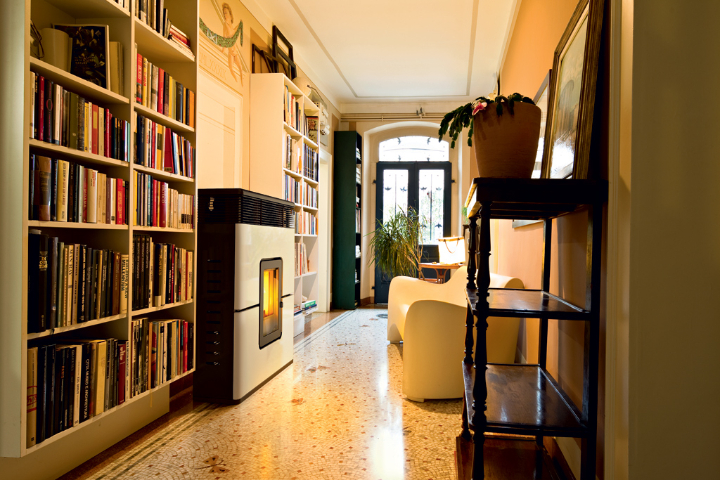 PHILO Pellet Stove
Philo
Philo is characterized by the two air flows at will in the front, side or rear (ONE IN THE MARKET), according to the needs of the environment heating; with steel structure, top in aluminum, black painted steel sides and metal front White, Bordeaux, Black.
Available versions: COMFORT AIR 9
Technical data: Power kW 9 / 94% yield
Dimensions: 903Lx270Px113,5H
For information and registration: www.mcz.it