MARIO FERRARINI designer, preview Furniture Fair 2013 it has been modified: 2013-03-25 di
With a flexible design and versatile, Mario Ferrarini arrives at the Salone Internazionale del Mobile 2013 with interesting projects which celebrates the pragmatic and visionary approach, theatrical but discreet, that characterizes his way of thinking about the product and its aesthetics. For Mario Ferrarini intuition, research, the same business relations are the opening words on which to compare. And from which to create products with their own history, where the design unknowns of thought and construction result in innovative ideas that investigate new frontiers for the company and beyond. During the Milan Design Week 2013Mario Ferrarini present high added value projects, because carriers of messages that can be perceived by the user: an emotion aroused, a reflection, a smart, functional and innovative.
WELL-NEST
The right balance between form and matter. Is this what you wanted to express Mario Ferrarini when he designed Well-Nest, elegant and enveloping armchair for office and contract environments produced by Castelli 1877.
The interior and exterior of the chair Well-Nest live together in a clear and sought harmonious relationship: linear geometries for the shell contrast with ergonomic curvature in the relationship between seat, back and armrests.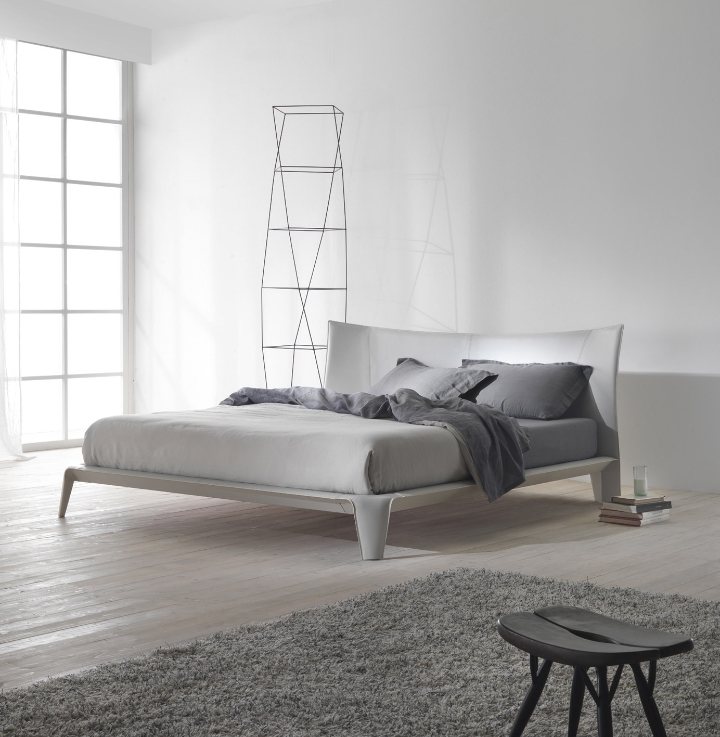 IIRS
There is a sharp contrast between the major surfaces and its slender thicknesses. There are delicate curves and reasoned that accentuate the sinuous geometries also stiffer. All these aspects build a harmony of the whole which is evident in the sartorial read IIRS di Dorelan.
Covered in leather, this bed has tapered profiles that gently bend and giuntano building volumes sinuous and soft. IIRS is in fact the phonetic translation of "ears", ears in English, for the design of the headboard. Lightweight, minimal but strongly present, for the Salone 2013 Mario Ferrarini has revisited this bed, giving it a practical box.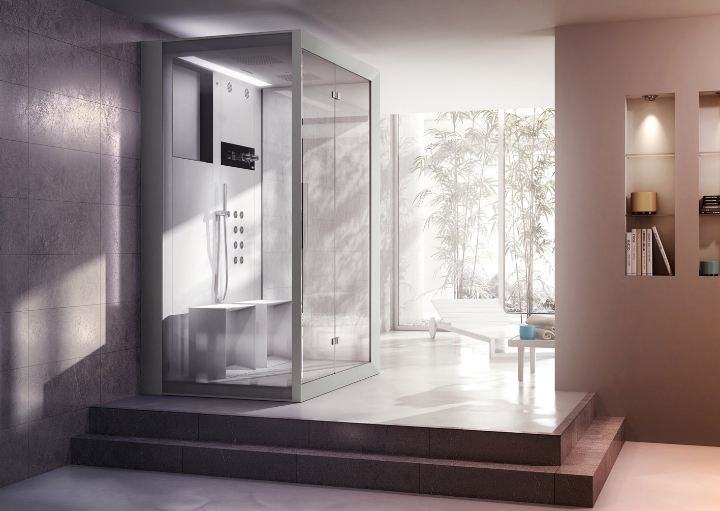 FRAME IN 2
Attention to detail, essential aesthetics and the choice of materials of natural inspiration, pleasant to the touch, capable of making sensory experiences even more intense. These are the elements with which the designer Mario Ferrarini has given life to Frame of shower in 2 Jacuzzi®. A threshold to cross, in a spatial continuity ideal, to enter in the vanguard of wellness. Jacuzzi, turkish bath and color therapy are just some of the features available, for a new way to experience the shower, all-encompassing, rewarding, engaging.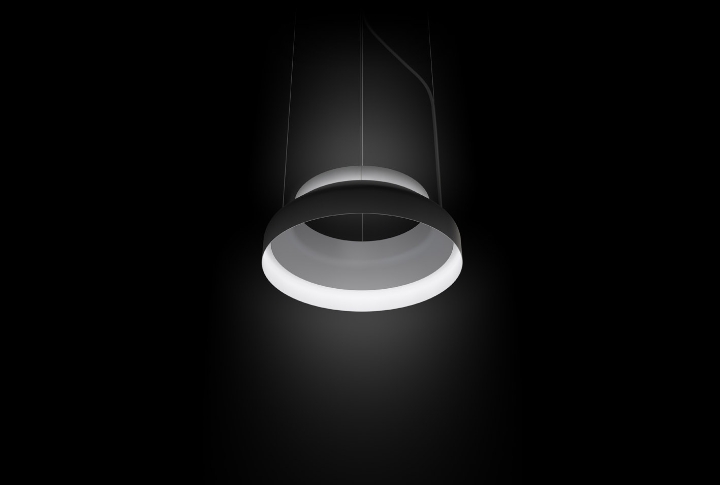 HIDE SYSTEM
Hide System, lamp collection Mario Ferrarini for signature Martinelli Luce, Is a project with clear connotations industrial, analytical result of observation of the living space that interprets. Source of inspiration for the designer, the gorges bright plasterboard manufactured in interior design projects: as the name reveals, the entire collection luminaire is shielded and hidden to ensure a soft diffusion and never direct. Hide System integrates seamlessly with constructive tendencies that eliminate or completely hide the container, identifying areas where what is highlighted is the content.