Mario Alessiani / "Banquet K": The new concept of OpenCASE
it has been modified:
2013-05-10
di
Mario Alessiani, 1989 class, took up the challenge put to him by the Microcool Italy, Company that until now had been distinguished in the design and manufacture of products for the thermal management of computer components, but now intends to enter the market for homes: in addition to making the case even more functional,
find, at the same time, a line more aesthetically appealing, that can attract even for a public non-fans. Thus was born the houses "Banquet K".
The young designer starts from the concept of interchangeability quick and easy access oper get to create a work plan "open", in which all the hardware elements are immediately ready for placement and visibility.
The case therefore is not more a kind of metal box, cold and angular, but it becomes a real platform on which to act with the utmost ease, and experiment to test the hundreds of possible combinations between the various hardware elements of your pc .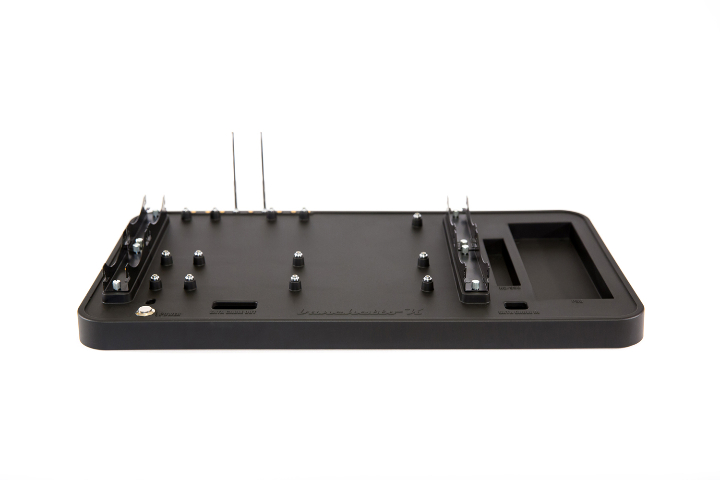 The stylistic change is given by the choice of softer lines and rounded, giving it a simple and elegant design, as well as a feeling of lightness and pleasant feel, particularly because of the choice of using a material ever used for this type of product: the rigid polyurethane foam Ilpotech. Its physical characteristics, have allowed us to overcome the use of sheet metal bent, which included a working without printing.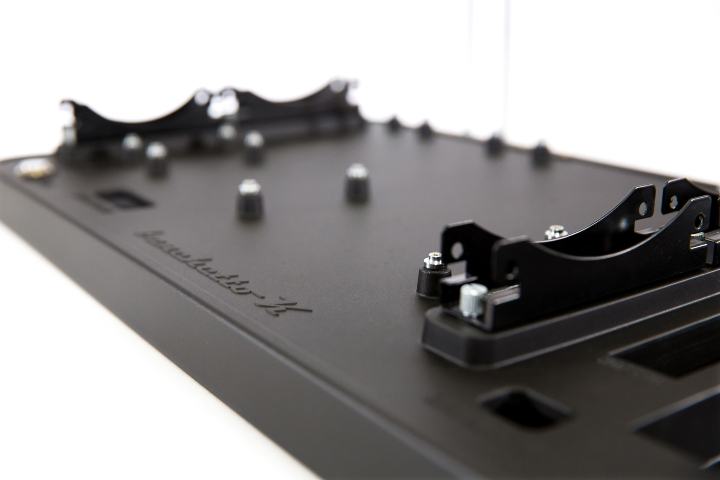 Ilpotech allows you to create the product in a single injection molding, lightweight, impact resistant and chemical agents. The finishes are designed with attention to the smallest detail: just this type of production has meant that there were points of joint.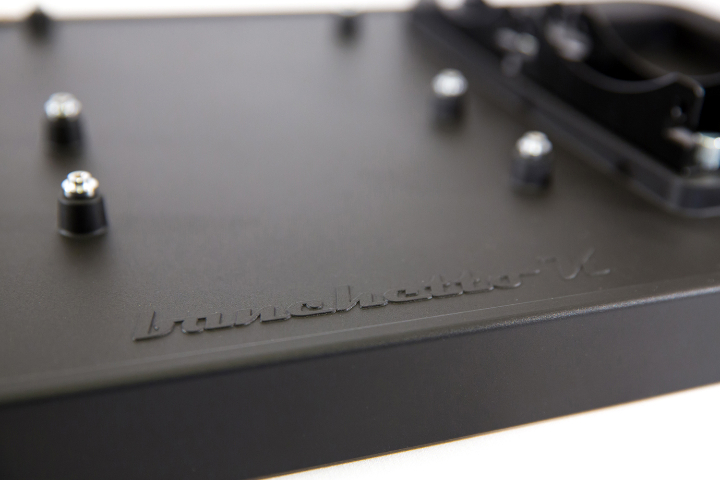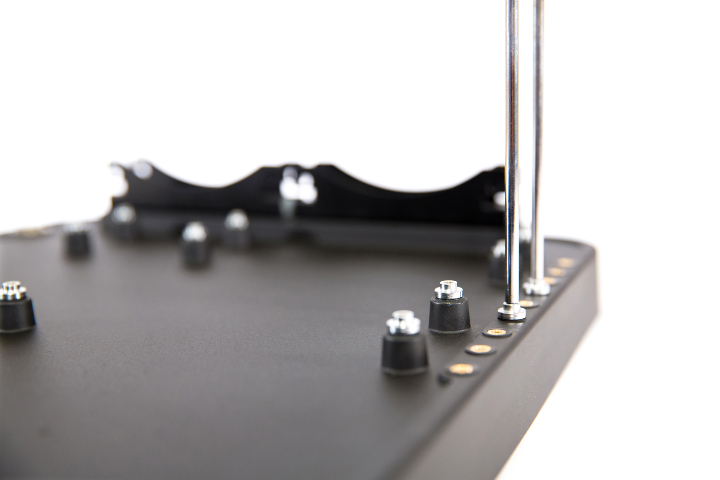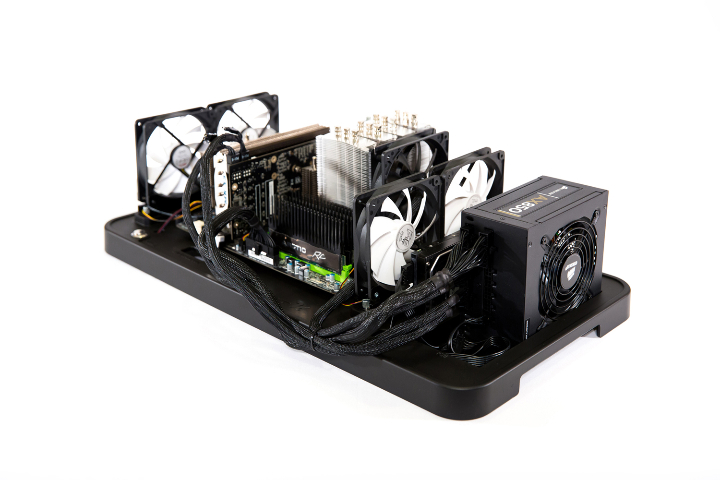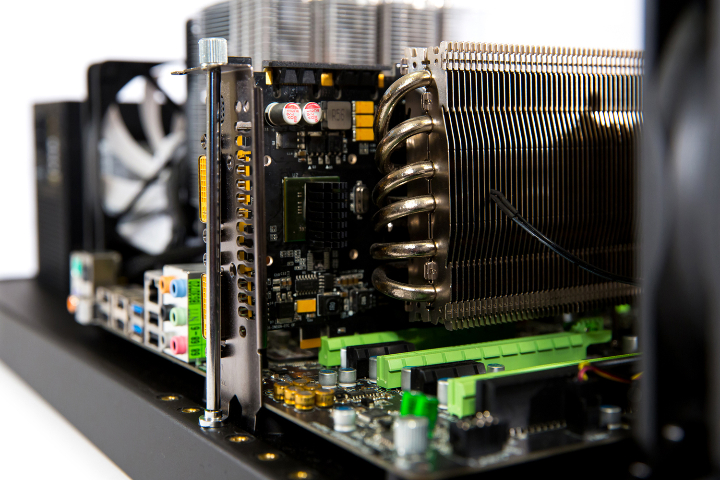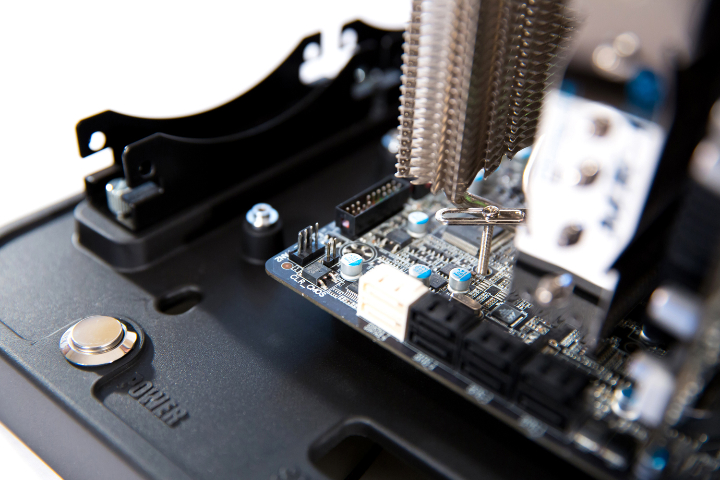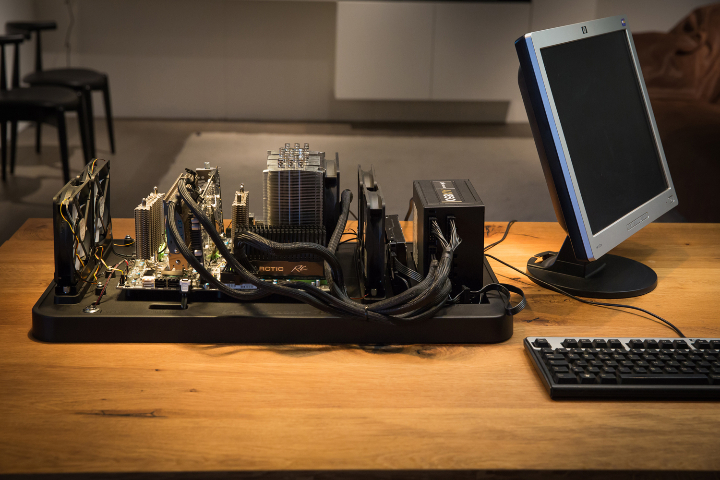 Mario Alessiani with Banquet K, has made the case a design that will be proudly displayed on your desk, in your office or at any place of the house decide to fix your PC.