Marco Piva, installation Cristalplant® and Falper at Superstudio Piu, Fuorisalone 2013
it has been modified:
2015-07-03
di
The installation Cristalplant® e Falper: An elegant and contemporary stage capable of expressing the quality and style that distinguish the two companies.
It has become a tradition that sees Cristalplant® among the protagonists of Fuori Salone which takes place at the Design Week (9 / 14 April 2013). The frame choice is always to Superstudio Piu - Temporary Museum for New Design, which provides an opportunity for research, quality, innovation like no other container. The installation 2013 that Cristalplant® share with Falper was signed by Marco Piva, architect and designer of international renown.
The structure of the space of Cristalplant® and Falper can ideally be divided into two parts. Visitors will be greeted at the entrance by two monitors fact that tell companies, the jury and the winners of the designers competition. Entering into the open area where they will be exposed prototypes winning projects, While the walls some plasma submitting proposals that received mentions of honor. The entire perimeter is formed by a series of panels whose arrangement, harmonic but not linear, recreates an "urban dynamism". The play of light and projections, which make the unique scenery, welcome visitors, who, as in a dream, will find themselves involved in a constantly evolving metropolis. The white color of Cristalplant®, is well shaped and transported to another dimension. This project comes from the classical schemes, deliberately, in the desire to represent the best spirit of young designers and their innovation.
It is so that the space designed by Marco Piva is the stage of elegance and modernity, their meeting by means of technology, which emphasizes the aesthetic qualities of the product and unique styles of Cristalplant® and Falper. A space mutant and flexible, which represents infinite possibilities dynamics: the spaces, forms and, above all, the designers of tomorrow.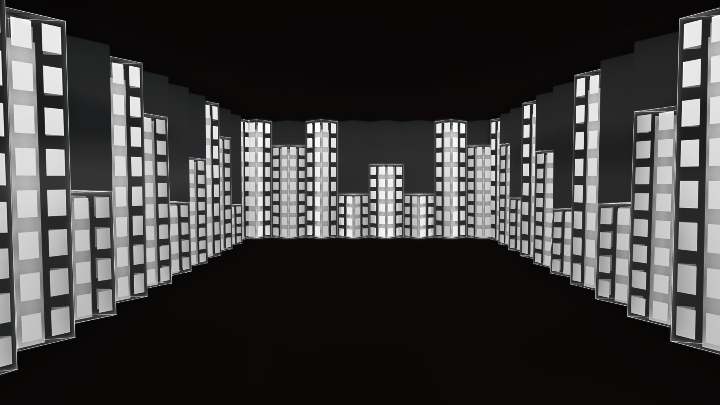 The goal of "Cristalplant® Design Contest 2013"Was to involve young designers, who have staked their creative spirit to create cutting edge products, using the Cristalplant® as base material of products inspired by the unmistakable style of Falper.
The winners and the mentions of honor for the two categories proposed, indoor and outdoor bathroom environment for contract will be awarded, at the space Cristalplant® and Falper at Superstudio Piu, the 10 April 2013 at 19.00 the presence of jurors and senior management. The winning projects will then be included in the catalog Falper.