Marco Hemmerling, chair CHROMA
it has been modified:
2014-09-30
di
Designed and produced by Marco Hemmerling, the chair CHROMA is a perfect symbiosis of design and comfort.
This chair sophisticated, from the elegantly rounded shapes, not waiver originality conferred by the symmetry that exists between the opened back and both legs, in an airy structure and absolutely light to the eye.
To achieve this extraordinary design, HI-MACS® is revealed ideal thanks to its thermoforming, which lets you shape the desired shapes, the joints between the invisible parts and high resistance.
CHROMA, the purity of HI-MACS, here in the version Alpine White, contrasts with the seat made of felt, which makes it unique and warmer.
CHROMA is highly customizable, and lets you choose either the color of acrylic stone is that of felt, to get a single seat, exclusive and personal, that suits the taste of any consumer.
In addition to its innovative design, this contemporary seat, really made unique in its kind thanks to the use of HI-MACS®, the New Generation Acrylic Stone, stands out for its functionality: it is stackable, has a great stability and is perfect for both outdoor and indoor spaces.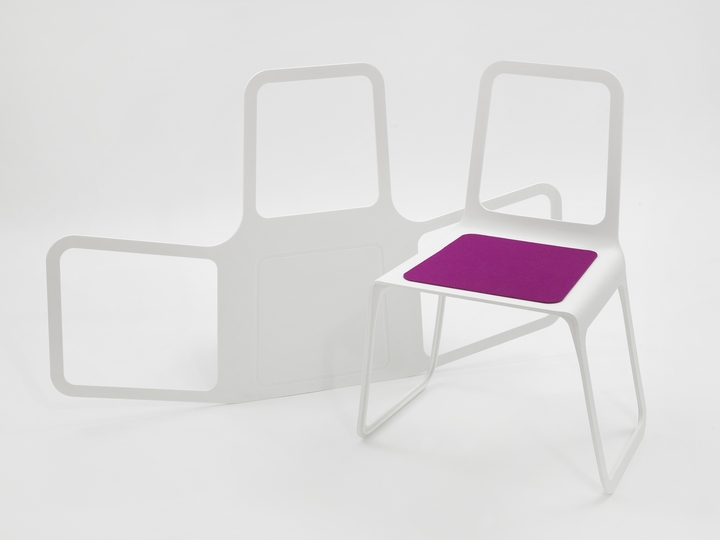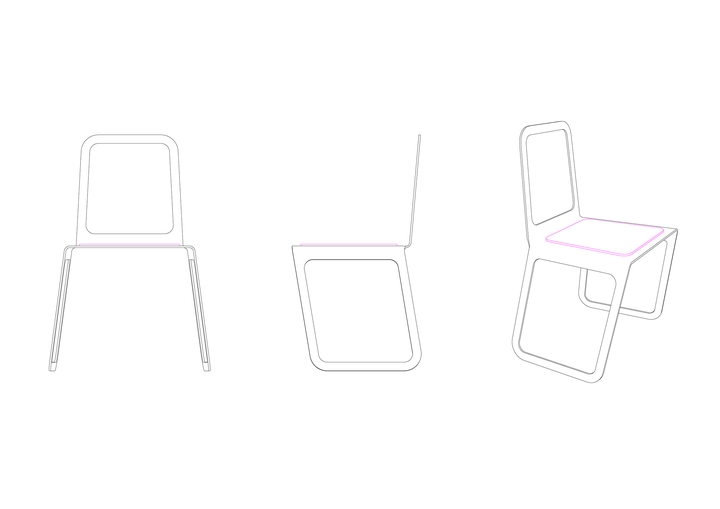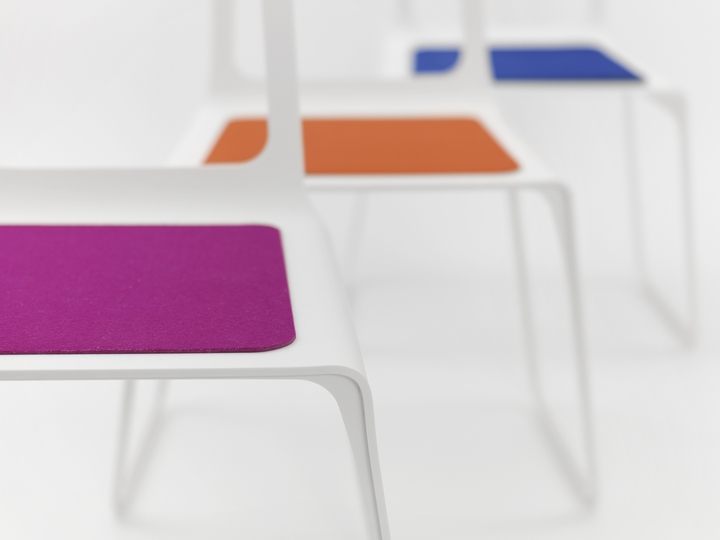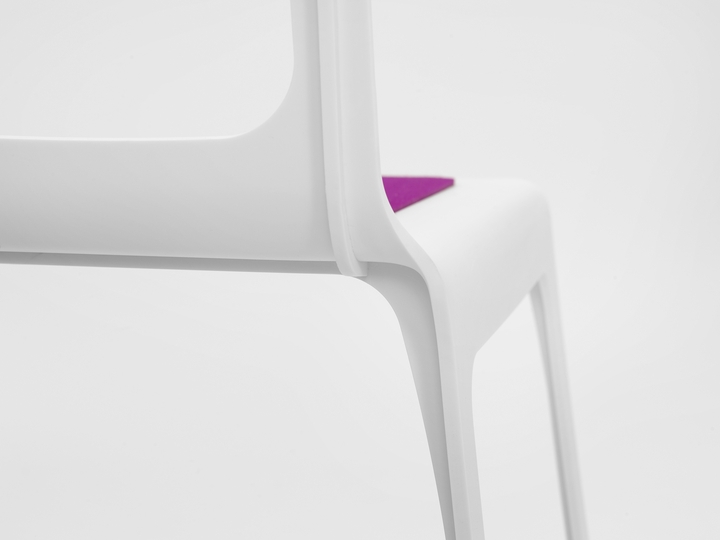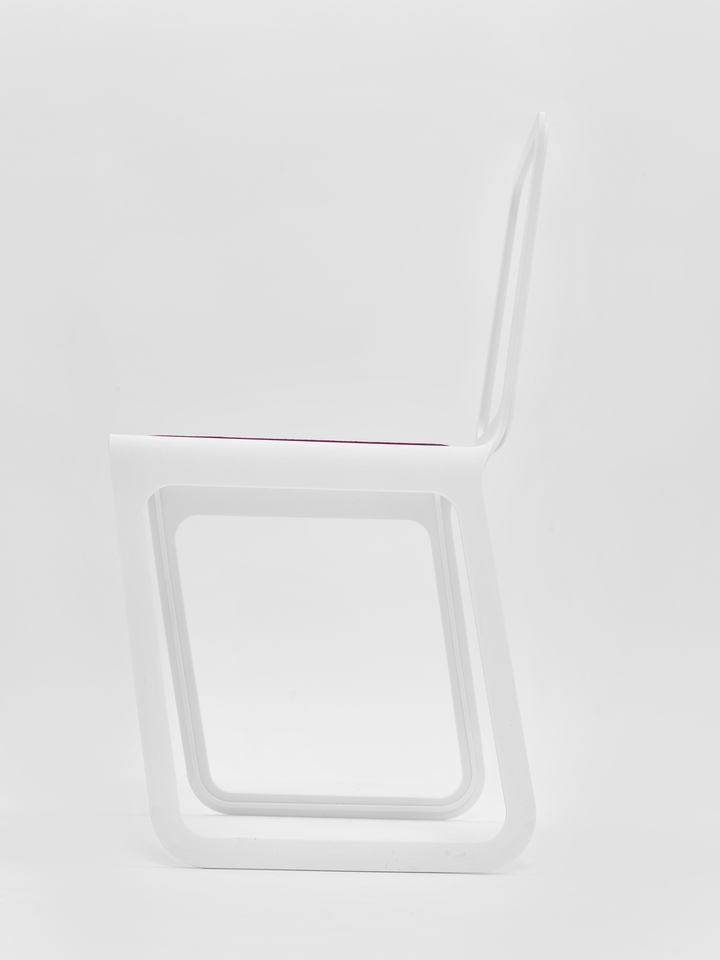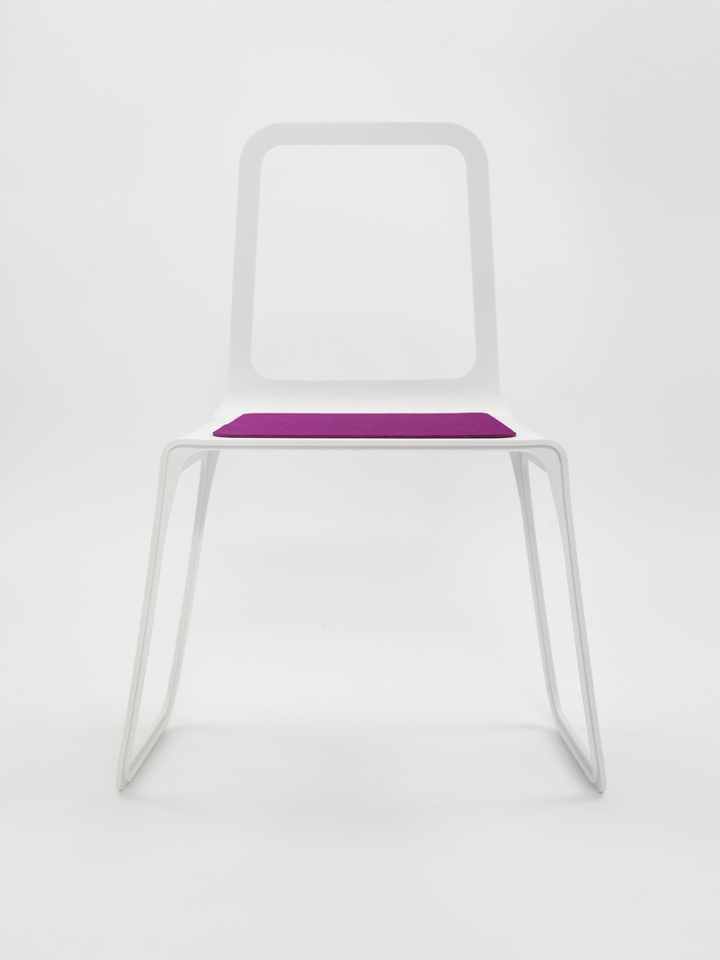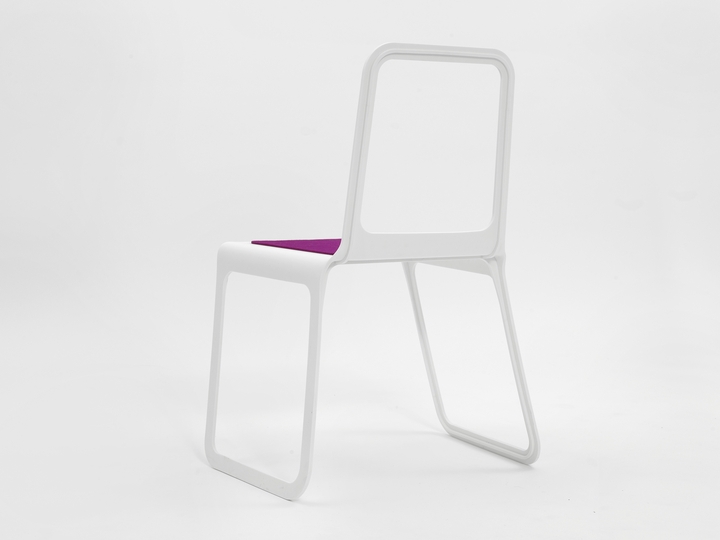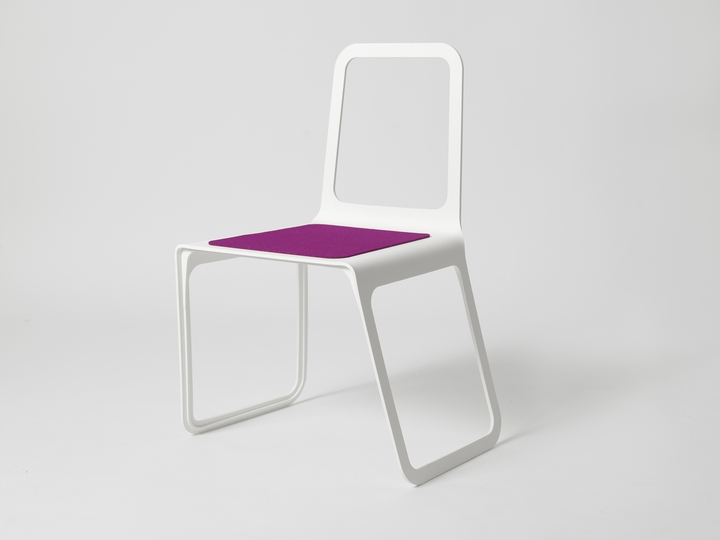 More information here