Marchetti Lighting, the news of the Salone del Mobile 2013 in Preview it has been modified: 2013-04-01 di
Marchetti Lighting is a reality in the market for more than forty years. The design search di new materials, The attention to detail, the 'eco-sustainability and energy saving are by far the company's strong points. Illuminate for Marchetti Lighting is a pleasure that came from research of functional products, quality and strong visual impact. All collections are able to transfer elegance and refinement to the rooms. On the occasion of the International Furniture 2013 will present many innovations, there anticipate some born from the collaboration with the designer Roberto Giacomucci.
HOPLA '
Design Roberto Giacomucci
HOPLA 'is a collection of wall lamps characterized by a contemporary and innovative design capable of creating an atmosphere with a fun lighting effect. HOPLA 'in fact presents itself with metal elements assembled together by a harmonious play of volumes and shapes capable of giving it an almost "unstable" appearance, on the verge of falling at any moment. Led lighting guarantees HOPLA 'very high luminous efficiency and great energy savings.
Available colors: black, white, chrome and Corten.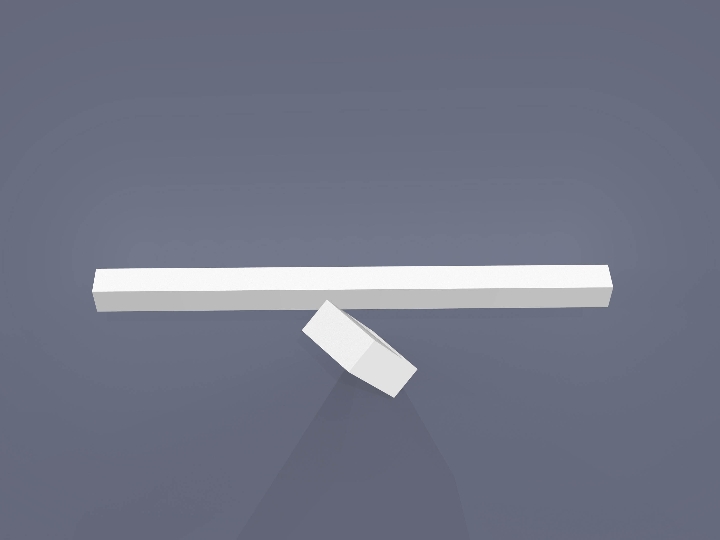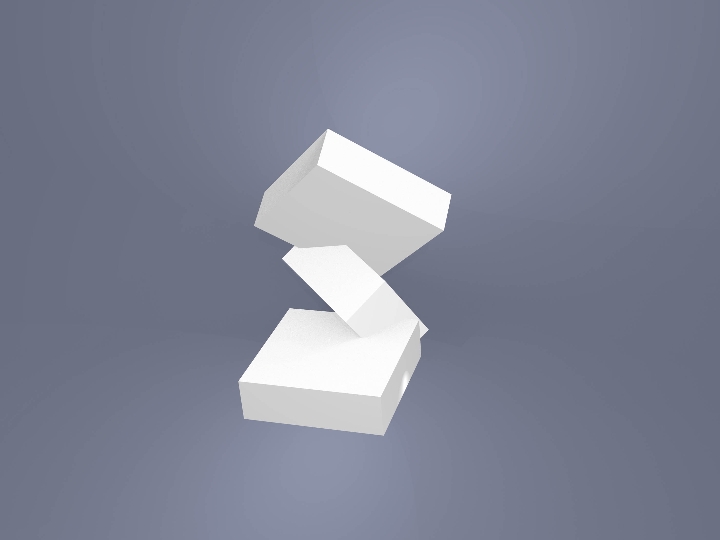 MIKADO
Design Roberto Giacomucci
MIKADO is a ceiling lamp white design and particularly ironic.
Made of PMMA, MIKADO is presented with a series of tubes spherical 360 ° thus ensuring maximum versatility. Lighting can be addressed, with a few movements, in any direction and with many stage effects all to create.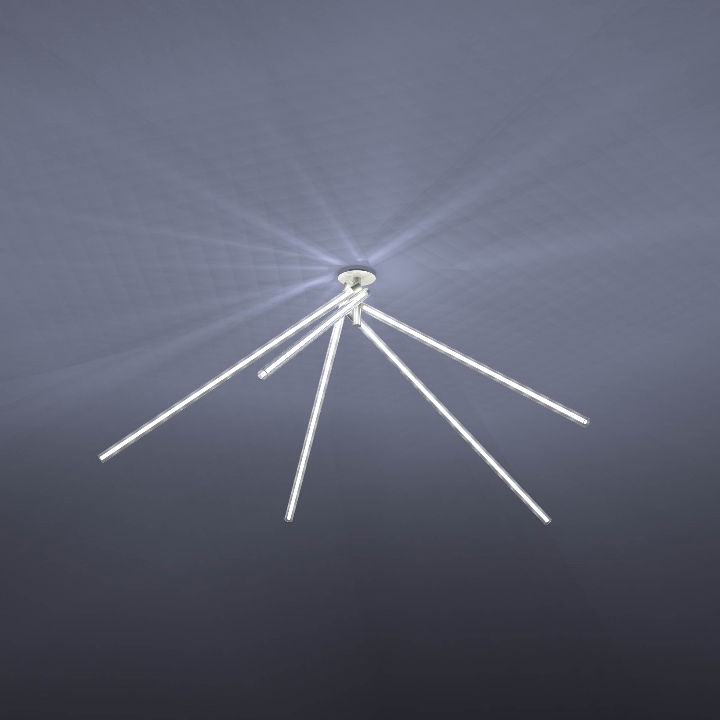 MOON
Design Roberto Giacomucci
La suspension MOON is a real "object of desire" can fascinate and arouse astonishment. With its large diameter (60 cm) becomes the central element of any type of furniture. This is a half sphere made of metal with a special processing in relief which gives mystery and charm. The lower part shows a concave surface embellished with crystals Italian cut bohemia that give magical light effects to the environment.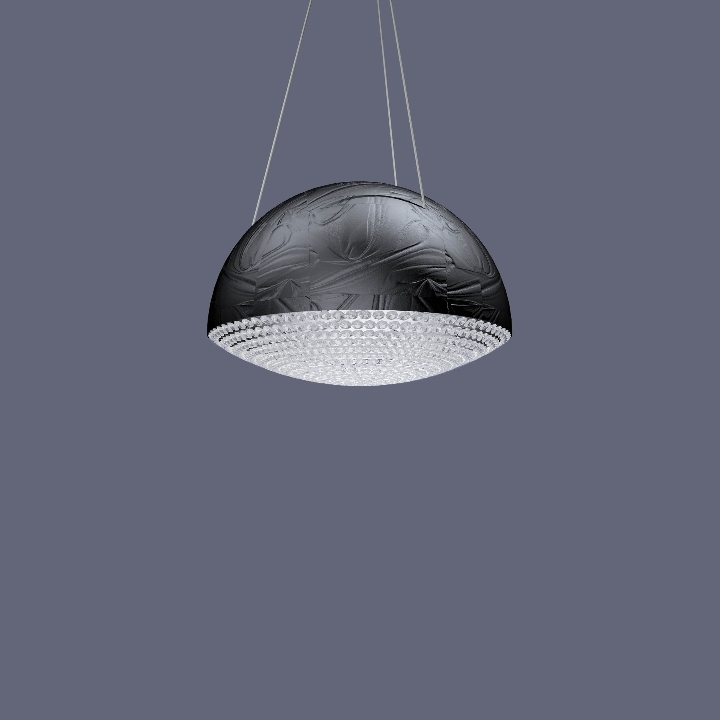 RANDOM
Design Roberto Giacomucci
RANDOM is a suspension made of a metal foil from 4 cm tall worked with an innovative folding concentric able to give her a look voluptuously entwined with an effect similar to lace, so much in vogue in the fashion and furnishings. To give more volume and movement to the lamp, RANDOM has been studied with the crystal pendants.
Available colors: nickel and antique gold.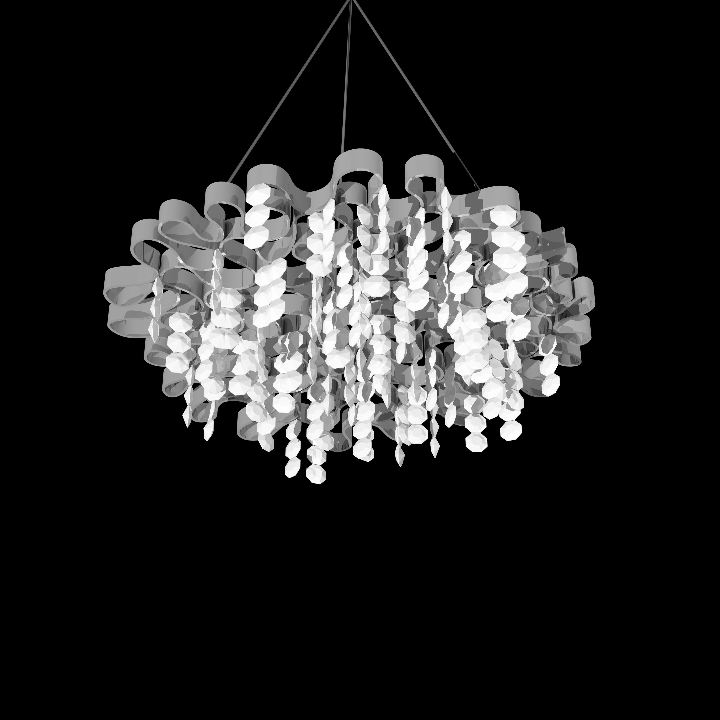 PUPPET
Design Roberto Giacomucci
It is a pendant lamp us Led technology, Characterized by a high luminous efficiency, formed by three squared elements that intersect each other, giving a modern, simple yet not obvious and cutting edge.
Shades: white, matt black, chrome and Corten.