Low Table "skin" designed by Pietro gaeta it has been modified: 2015-03-14 di
"Skin" is the name of the line of low table, Small tables as a support, which are part of the "David Selection".
An original design solution, never predictable, Eclectic, strongly characterized by its designer creativity, Peter Gaeta.
Coffee tables with a full parallelepiped shape, characterized by a patchwork of different graphics for each of the six different variants available, are furnishing elements that give character to the living room even before being noticed for their classic functionality.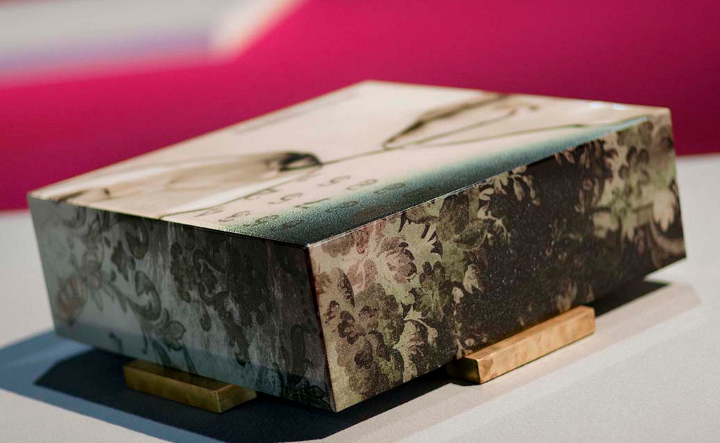 The elements of "David Selection" collection are united by a high level of contamination between craft and design, including testing of advanced materials and unpublished trials. Reinterpretations of traditional techniques and formal research decree the innovative value of these objects, which are produced by skilled Italian artisans who interpret and shape thought and matter in a new form of design.
"In a world where approval tends to take over I think the object of design must rediscover old and contemporary techniques, jump between past and future" - Says Gaeta.
These small tables support are made from epoxy coated wood with brass feet, measure 60 60 cm x cm and are high 23 cm. The available variants are 6: Watercolor, Inspire, Wallpaint, DD, Yesterday, Tomorrow.