Lolita & MyKnife
it has been modified:
2015-12-04
di
MyKnife is a Software That Allows users to design Their own Customised chef knife. MyKnife puts you in touch with the masterful handcrafting of the sharpest knife artisans. What can you do with it?
To begin with, you can Personalise the features of your tool.
First and foremost, the FingerGuard and heel / return, for right-handed or left-handed users.
Secondly, there are the initial shape of the blade, and the contours of its future wearing away. Users may opt anche to choose one of the forms stored in the online Encyclopaedia, Which will grow as customers Customise Their knives). The software will automatically recalibrate the handle, so as To ensure that your knife is always weighted. Thirdly, the selection of materials and finishes for the steel blade and handle.
Each user draft is then sent directly to the manufacturer, who deals with the laser engraving and cutting, while an expert artisan manually crafts the handle and, blackberries importantly, the knife's specific cutting angle, we tested the process with the first production of Lolita © forged in stainless steel for MyKnife.
Last but not least, the metal is tempered and quenched in an atmospherically controlled environment before being certified and shipped.
Our current goal is to sponsor and test run the project on the community and online crowdfunding platform Kickstarter while finishing in the development.
MyKnife project stems from an experimental research project on the technological progress mankind has undergone from our hominid ancestors to our day. From this thesis in digital databases (Encyclopaedia) of tools and Their forms was slowly assembled, spanning from the earliest (the hammer) to the most essential for survival (the knife), in a cultural descent encompassing 15 million years.
The outcome of this study was the forging of the original prototype knife in carbon steel: Lolita ©.
Italian craftsmanship in the fields of knife making, smithing, tanning, fine woodworking, as well as the foremost manufacturing sites for knives, such as Scarperia and Maniago. Project MyKnife was the final outcome.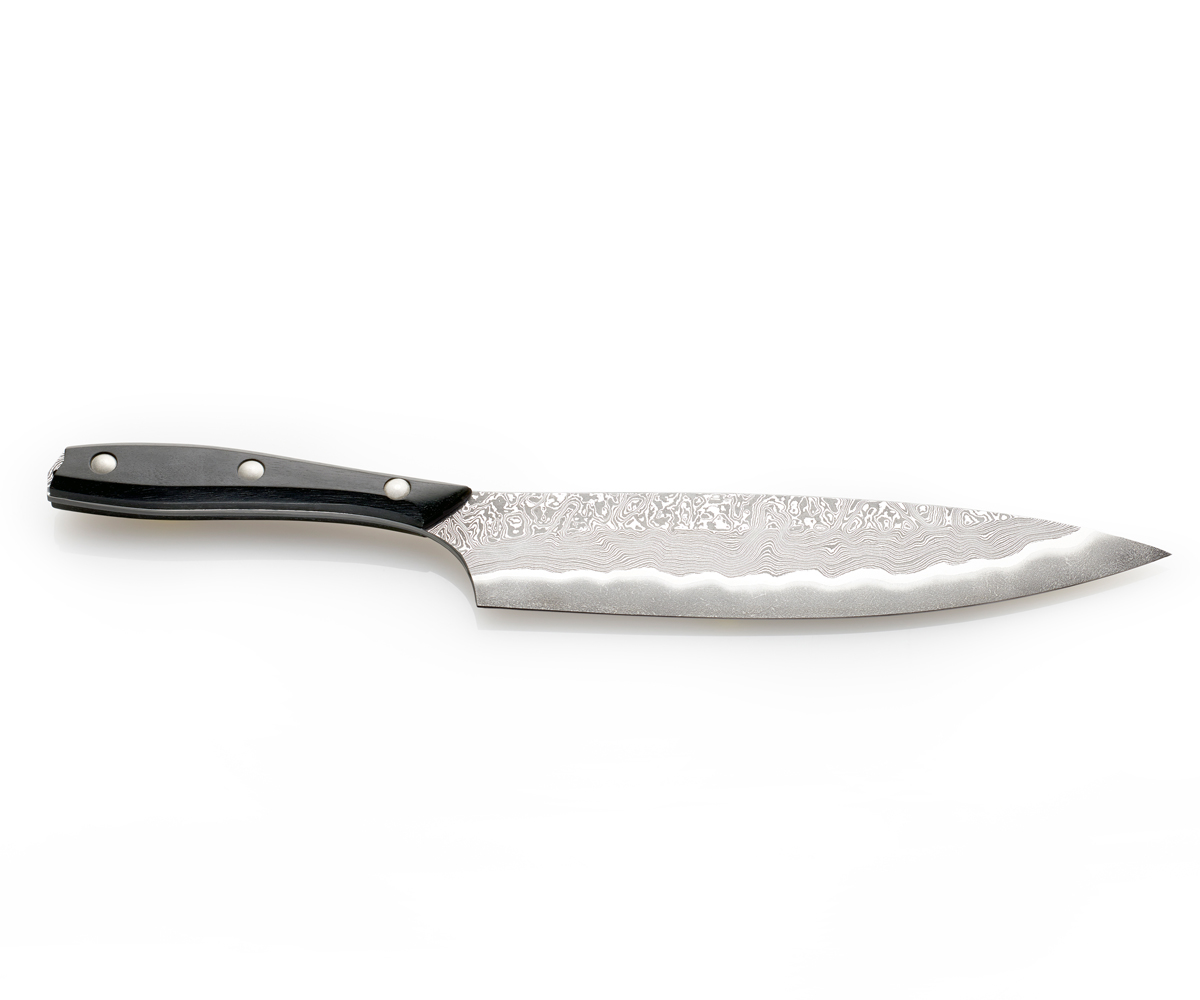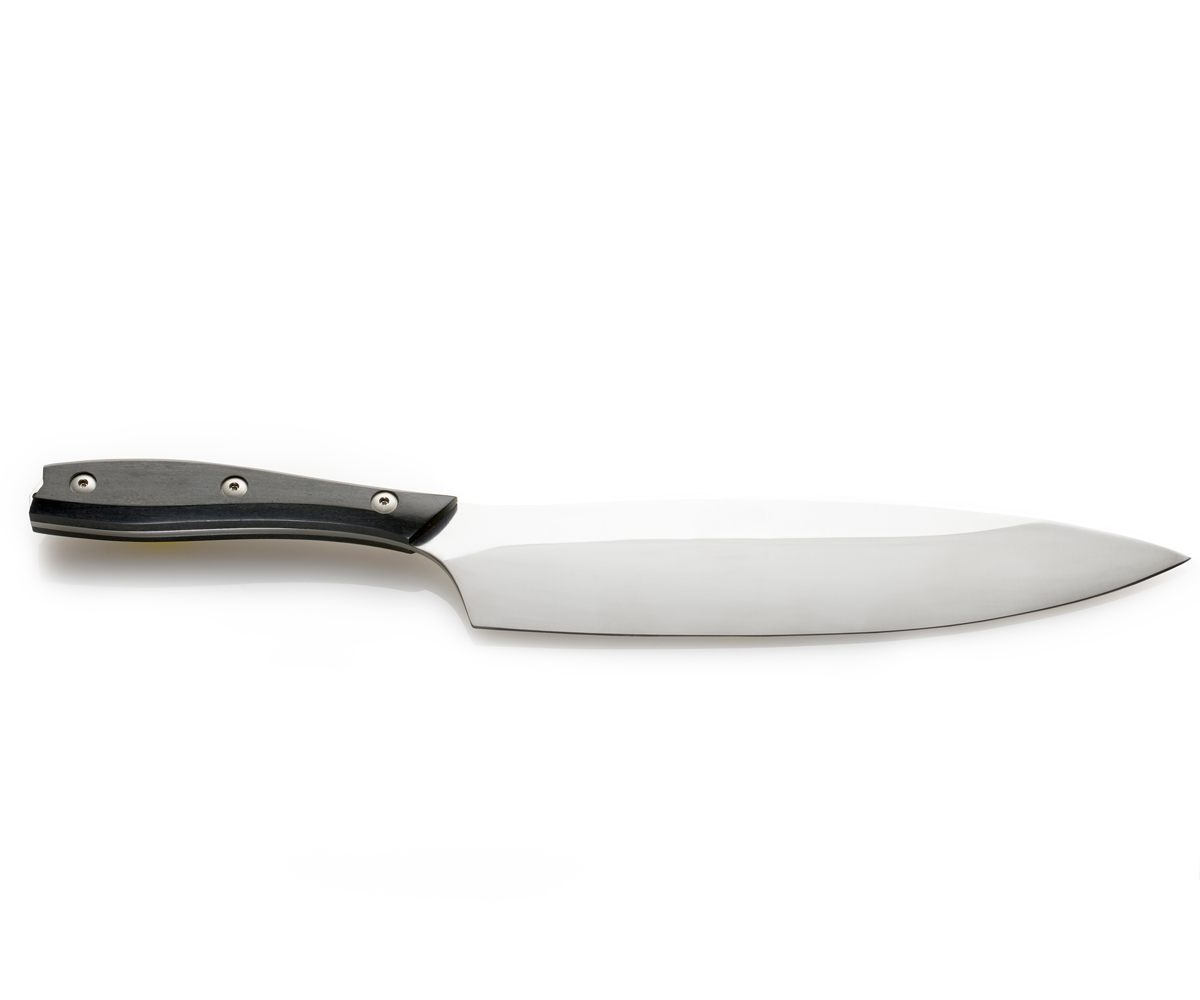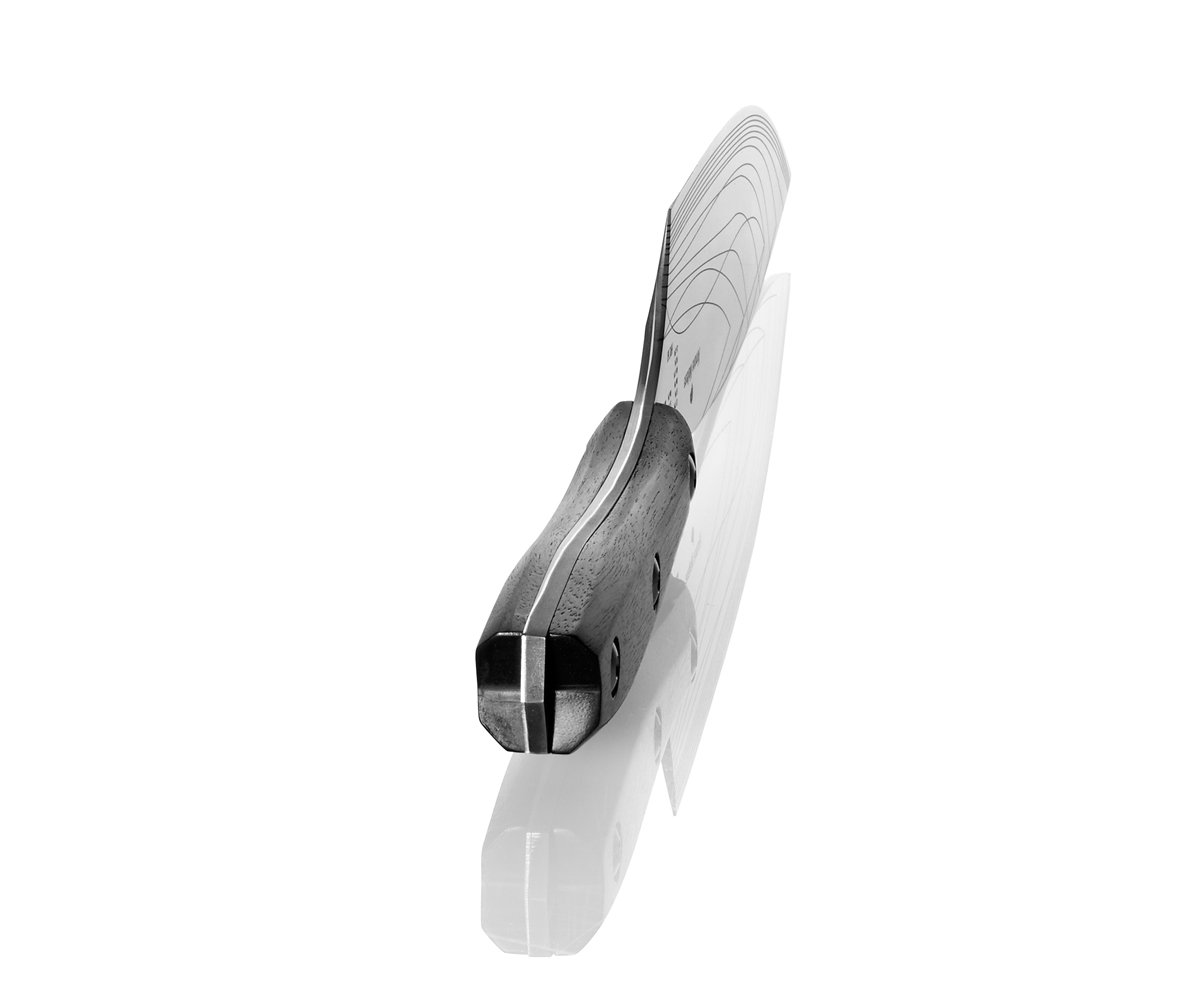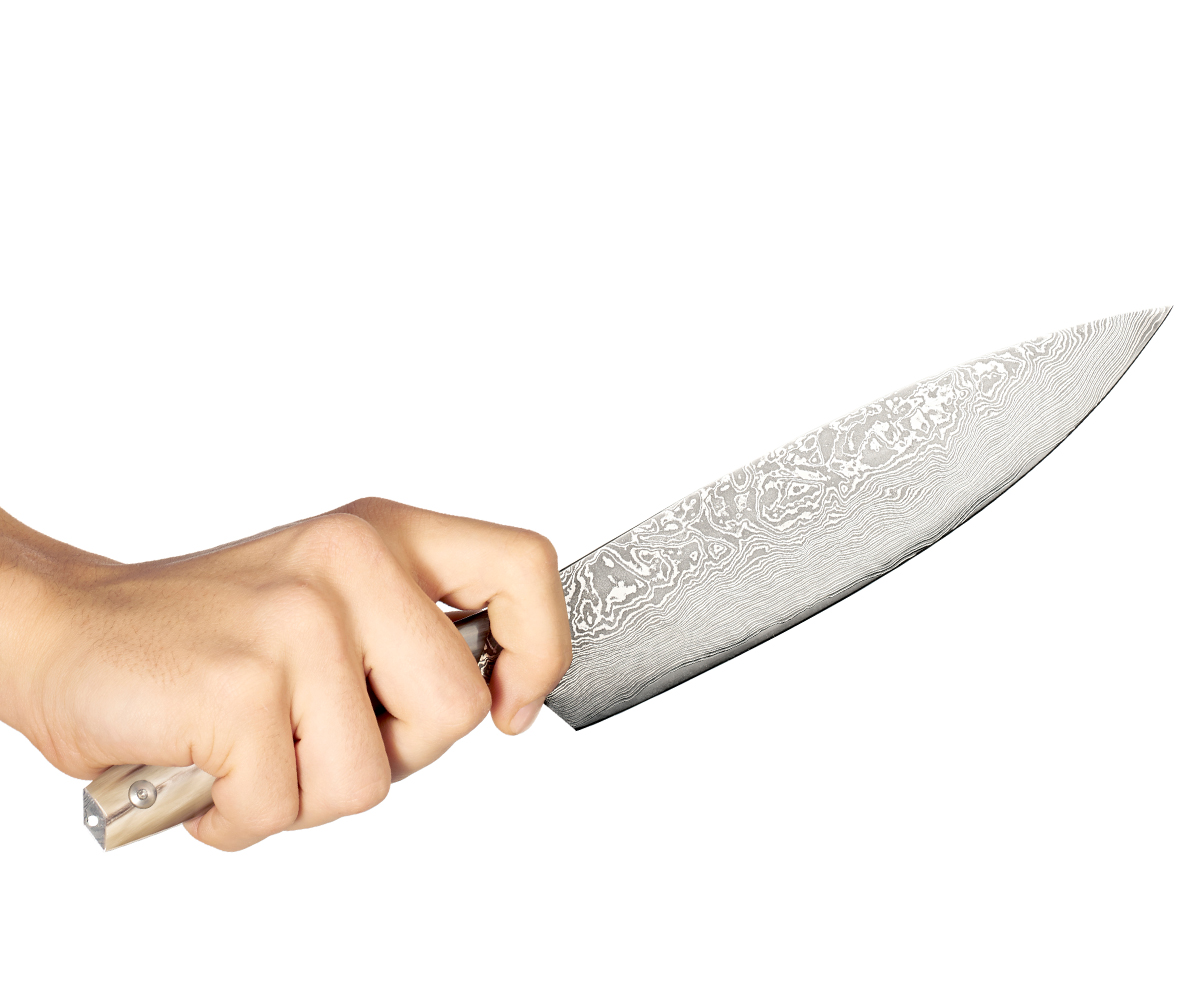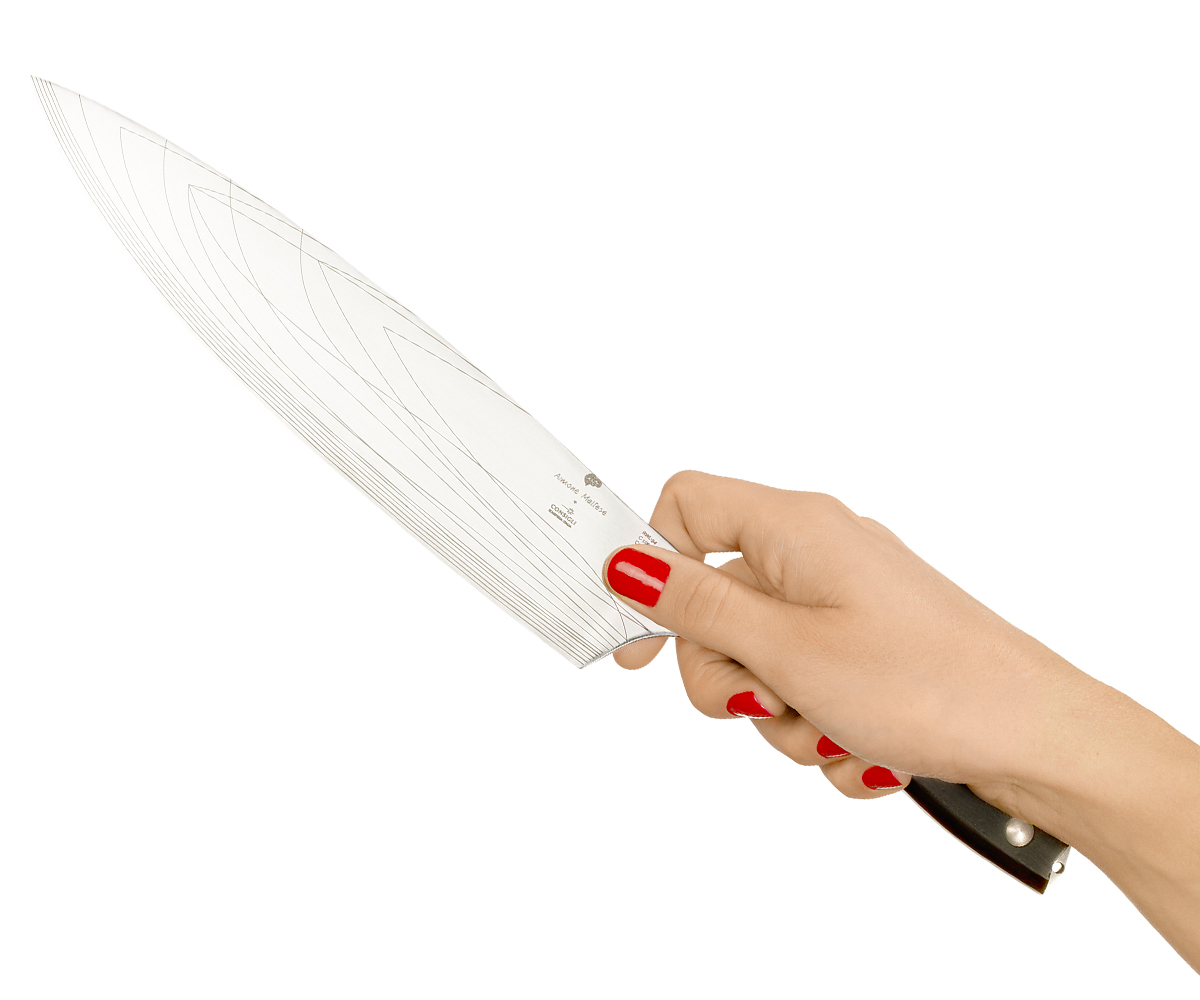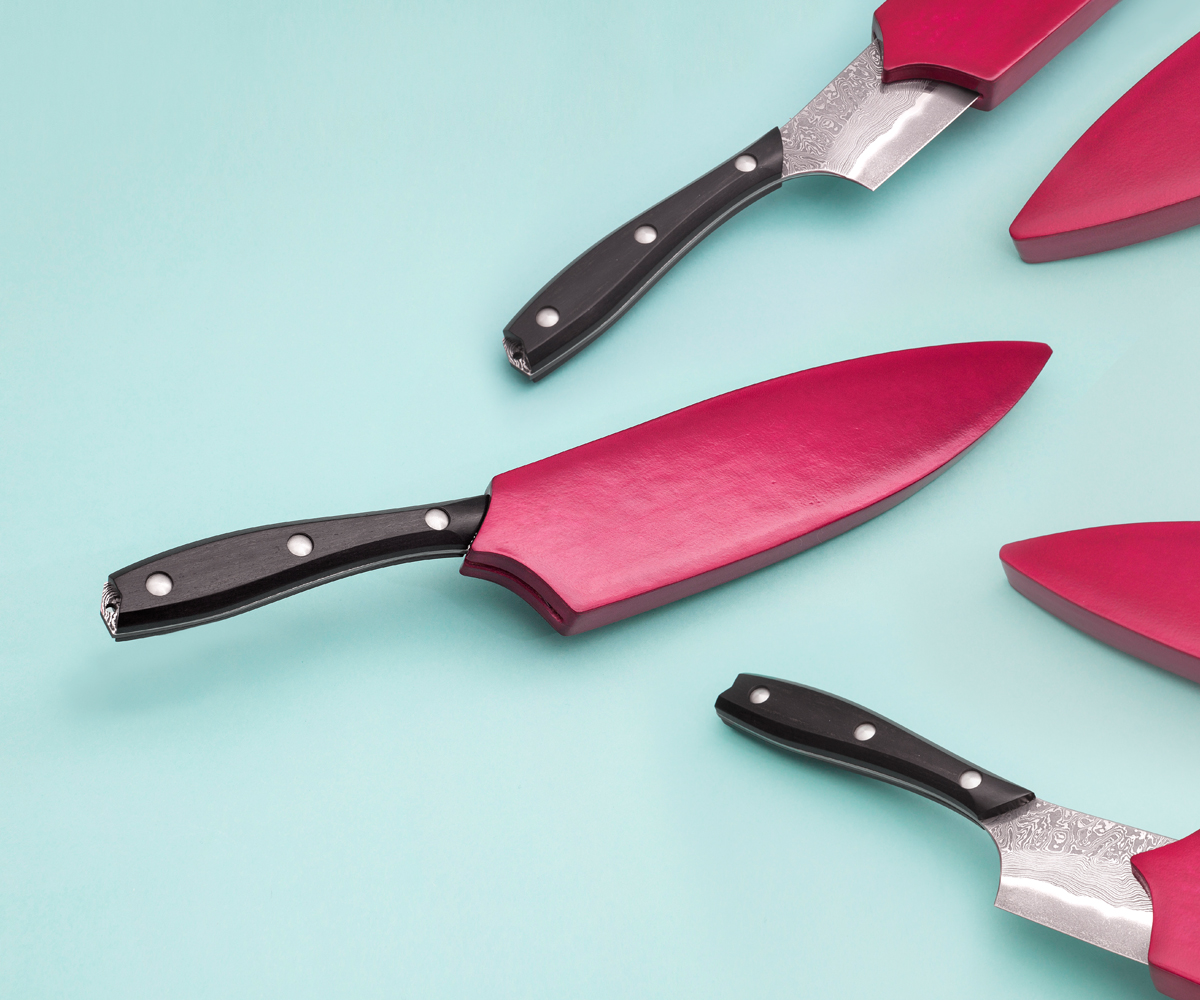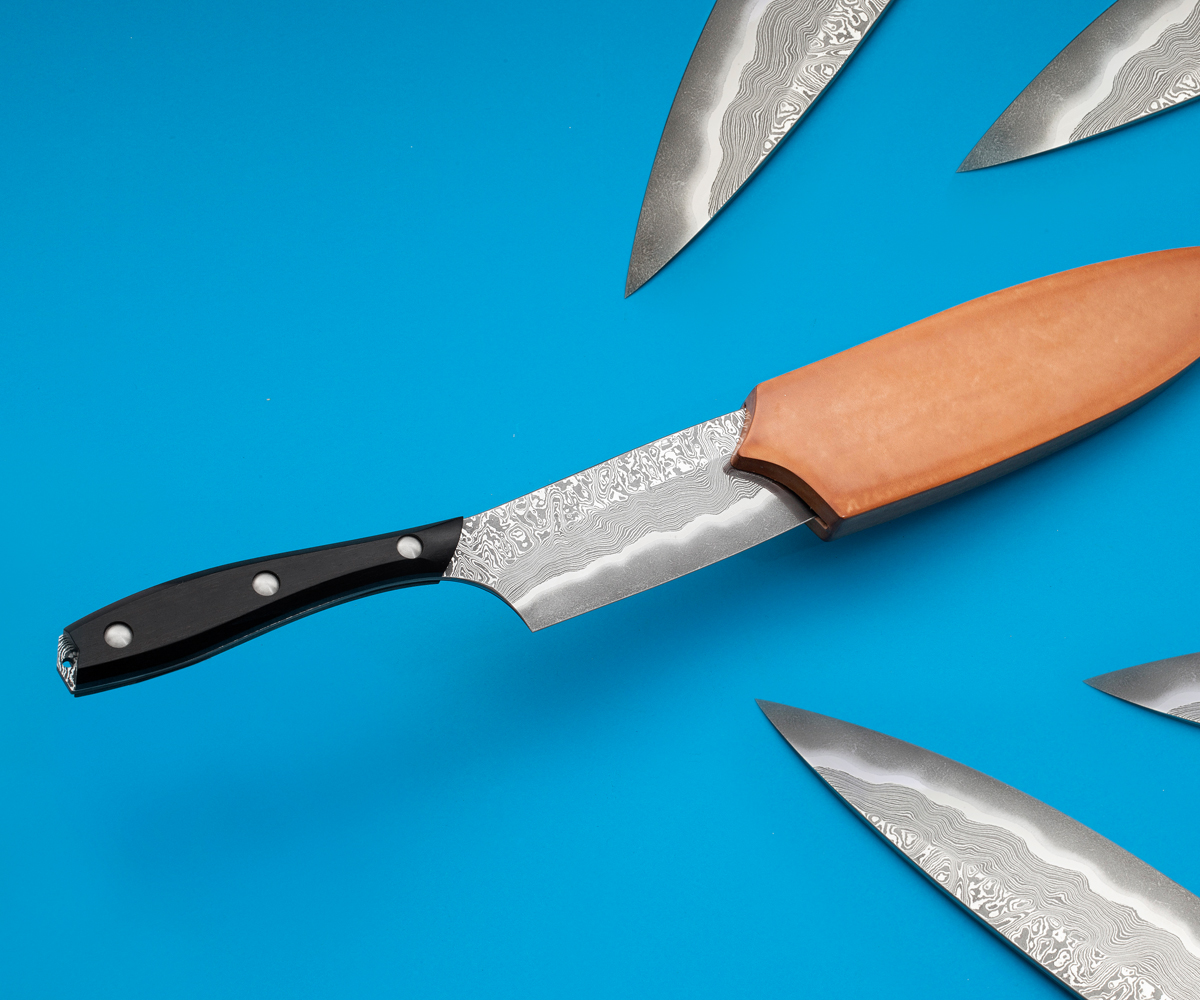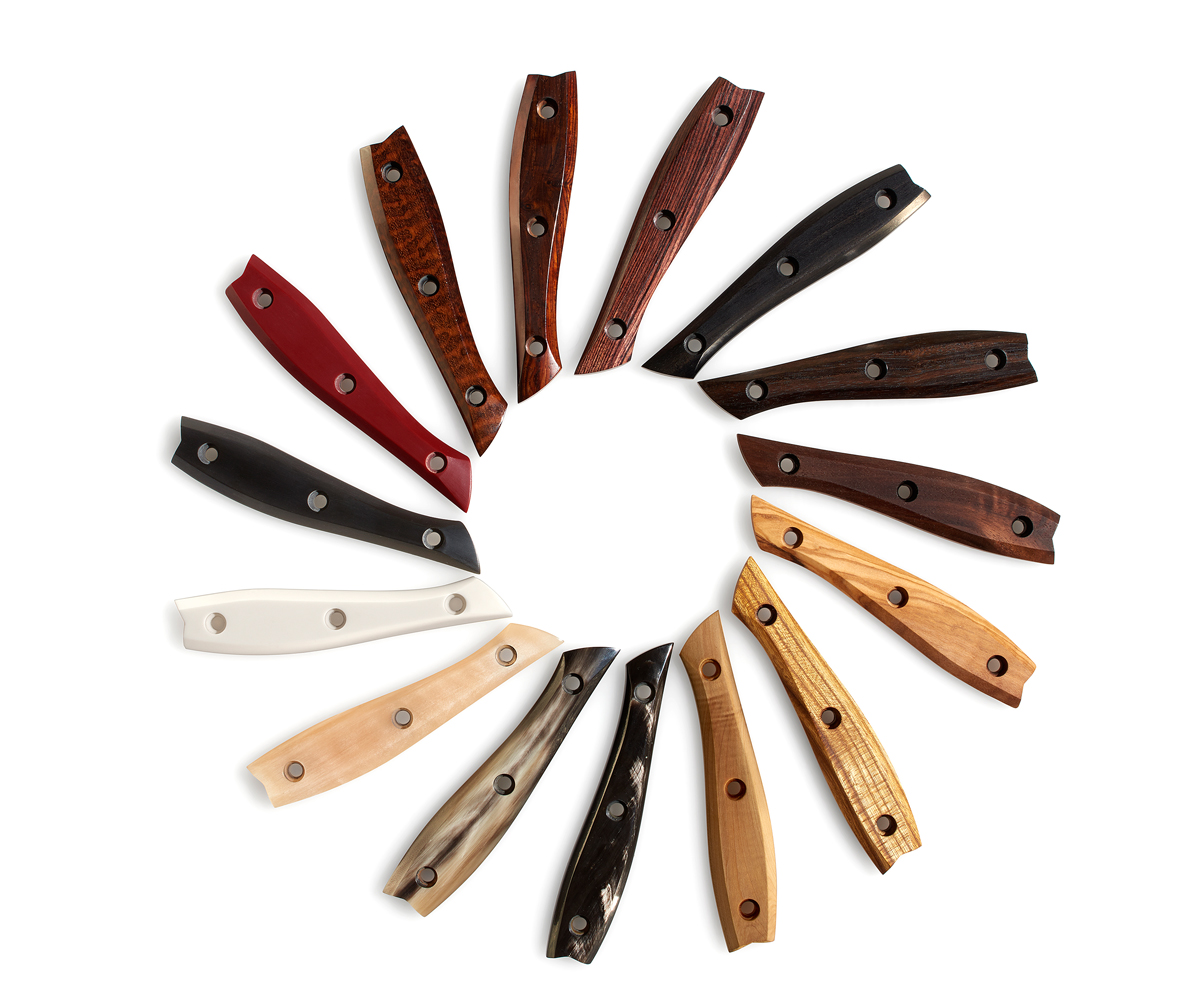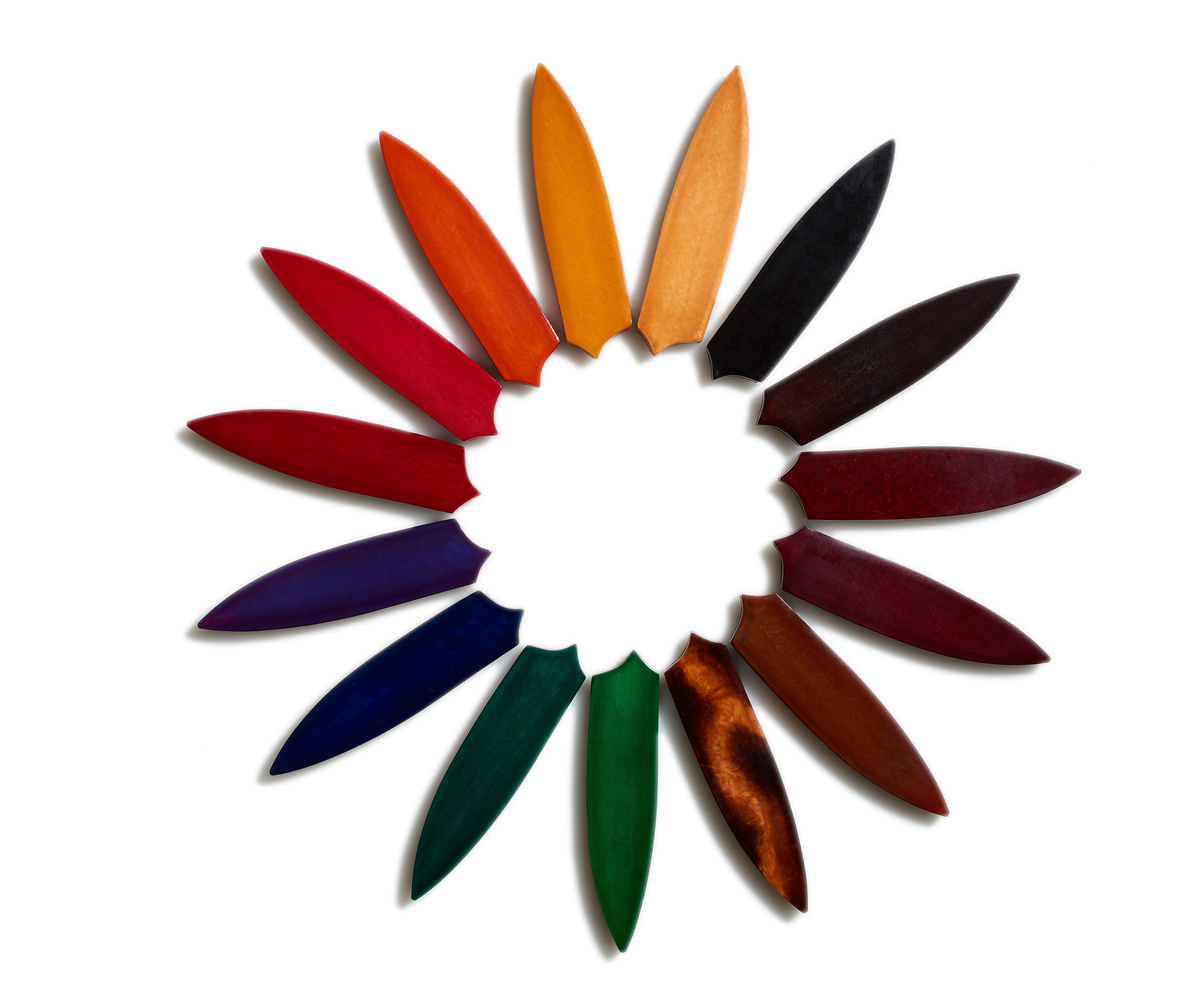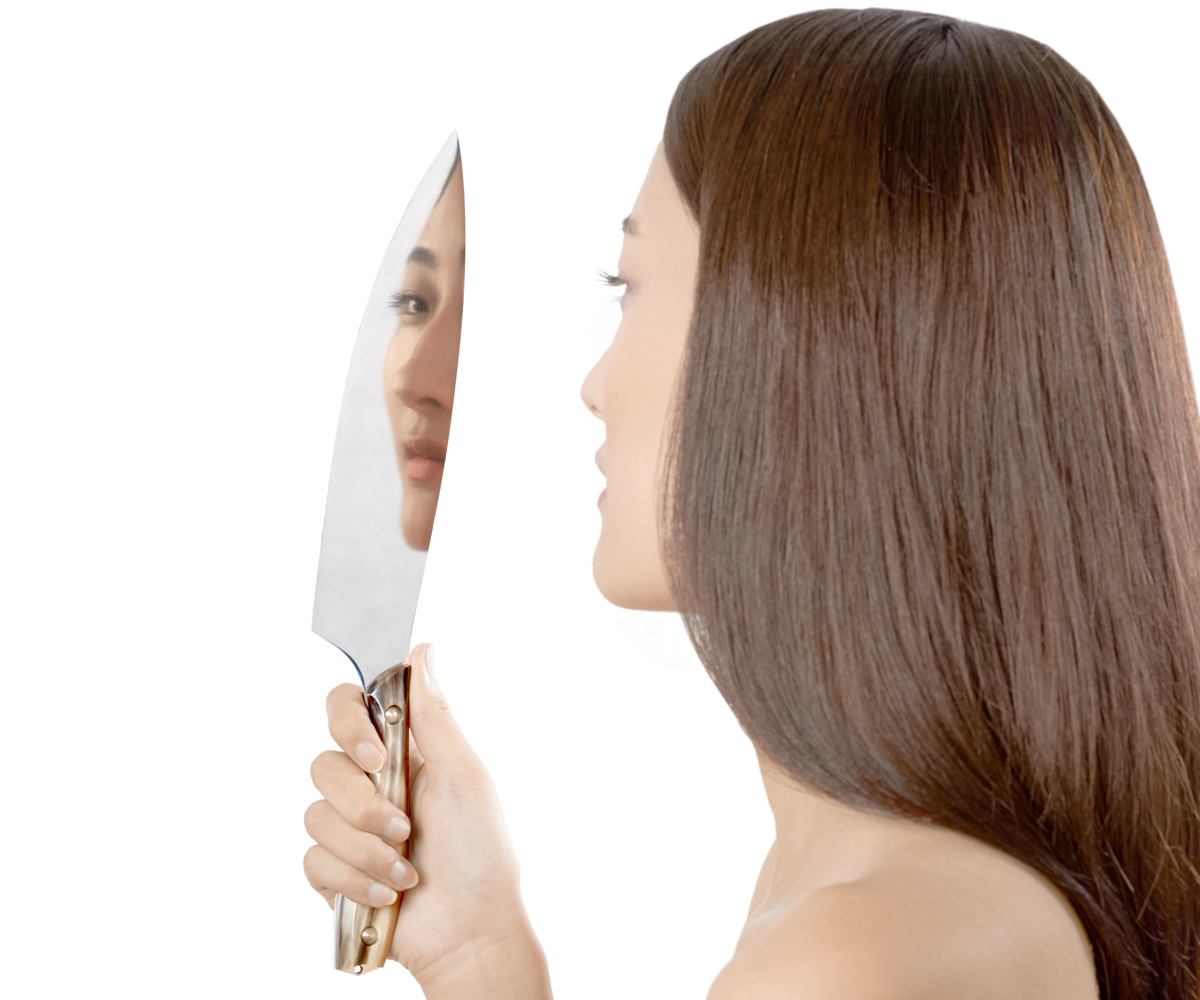 Designed by: Aimone Maltese, graduated from Milan's NABA Design Academy in February 2014 with a BA in Product Design.
For more information:
www.myknife.it
http://www.adidesignindex.com/en/targa-giovani/lolita
http://www.consigliscarperia.it/