Lego design and QbStyle.com: from children's play ... to the house of the great! it has been modified: 2014-09-17 di
Lego is synonymous with childhood. Anyone who has in his memories immense boxes stacked bricks with which to create the most diverse things, from huge buildings in fantastic characters;
these colorful and fun pieces accompany decades the growth of children around the world.
But Lego is not just a "game for children", a bit 'of time the Danish house has, in fact, decided to make do with a great design line designed just for "lego addicted".
Home accessories, key chains, table lamps and lunch box are just some of the pieces from the collection that you can find on QB Style, Innovative e-shop design.
Whether you want to give color to the office with a basket or re-purpose house with bricks giants, there will be spoiled for choice.
The food container is stackable and has the shape dell'omino lego for excellence, declined in many variations, from pumpkin to the skeleton. The lunch box are actually the bricks, the torch becomes accessory design, whether with head band, plain or with keychain, also incorporates the iconic little man lego and all the characters of the saga Star WarsFrom Yoda to Darth Vader.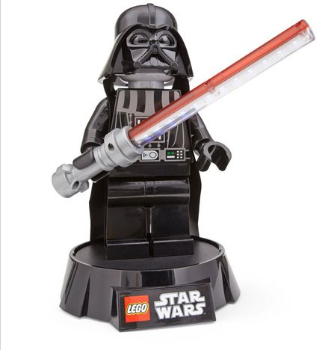 Almost all items are stackable so you can indulge and "play to the buildings" with interior design accessories. The kitchen could become the favorite games room, where all these elements combine to create the fantastic collections.
The plastic bottle is a true gem, unique piece available in several colors, make happy children and adults.
"May the force be with us!" seems to be the motto of table lamps proposals from Lego Darth Vader and Yoda, miniature, come with sword LED that glows in the dark.
The objective of this line?
Remind everyone that continue to play and be kids ... you can also design accessories!