The new collections in paper clay Paola Paronetto previewed at Maison & Objet 2014
it has been modified:
2014-01-10
di
Tall and slender as skyscrapers or wide and enveloping as placid or flowers atolls mythological, Occur so the products of the Three new collections the Italian designer Paola Paronetto, On display for the first time in the next edition of the Paris fair Maison & Objet - 24 / 28 2014 January.
Debut in Paris pottery white Metropolis, Island e Waterlilies, Now an integral part of the lucky creations in paper clay.
Alongside the traditional bottles and bowls, which have gained much interest in recent years, the artist now proposes to Pordenone new forms, evocative and heterogeneous, In which he has been able to model the ceramicaccording to the method that has characterized most in recent seasons: the so-called paper clay which takes its particularly marked face textures of paper and cardboard, And cellulose fiber added to the inside of the ceramic before firing.
From mixing clay with paper crumbled or particles of vegetable fibers, Such as cotton or linen, Paola Paronetto draws a mixture of greater flexibility, able to confer to its objects an evocative mix between an almost fragile visual lightness and a seemingly antithetical robustness to the touch.
Inspired by the real world, And in particular to natural areas and urban, The forms of his creations have characteristic uniqueness: every object emerges from matter since a independent personality and make it unique, shape, compared to all others.
Le surfaces, uneven handle,, Consolidate the link with the plant world, Already evident in design choices.
Elements of art and furniture once, creations Metropolis, Island and Waterlilies Paola Paronetto (as the previous series) are waterproof, washable and perfect to hold flowers or objects of any kind.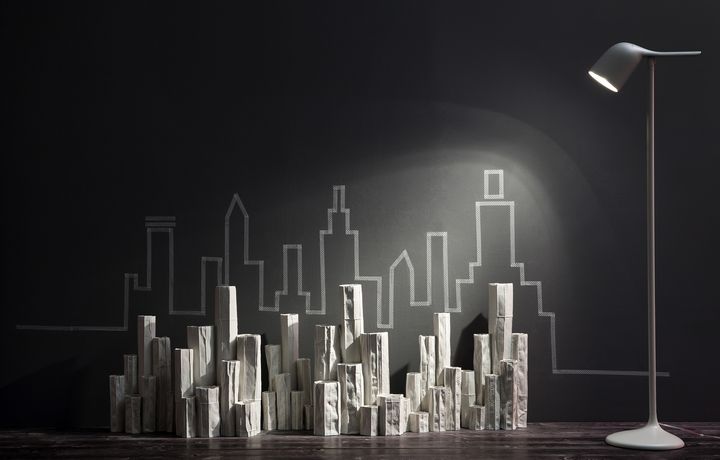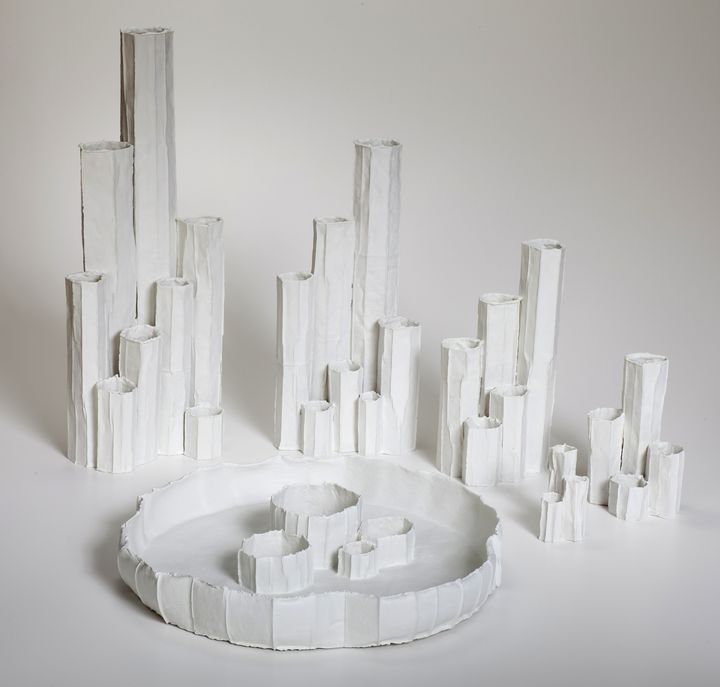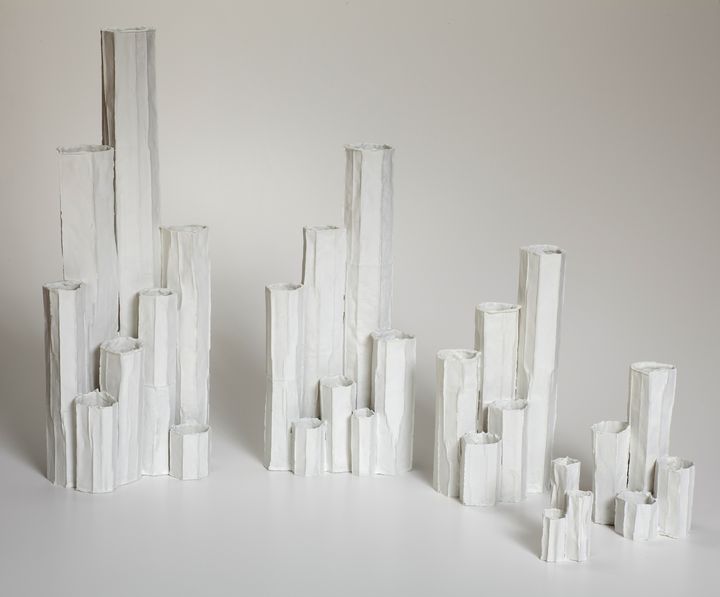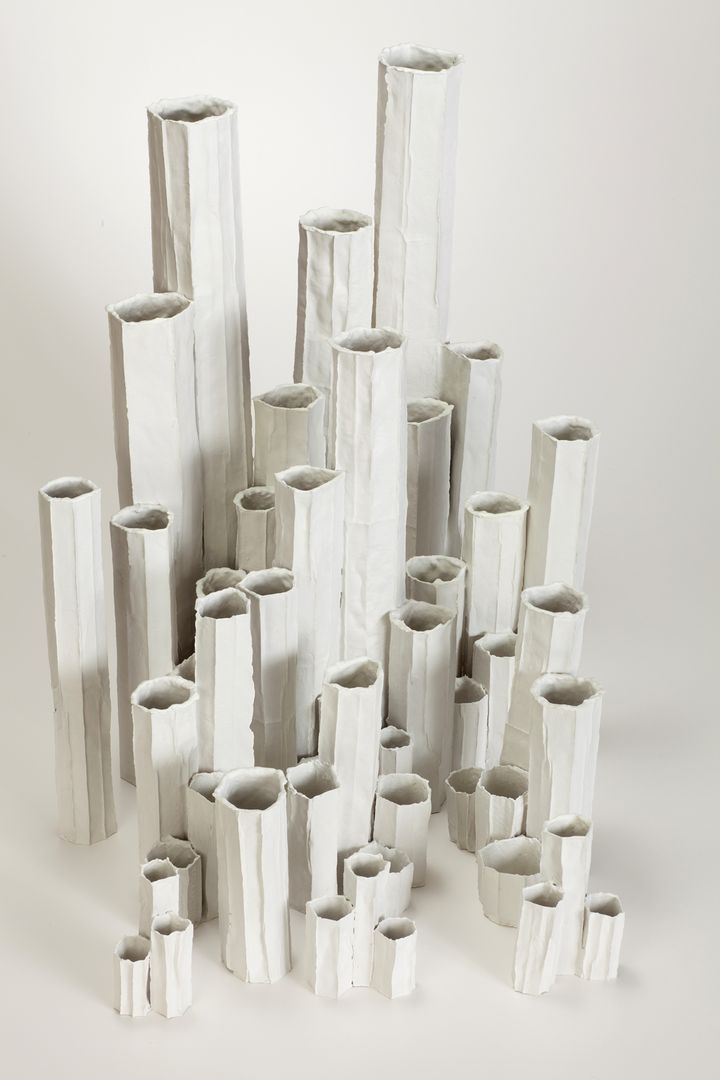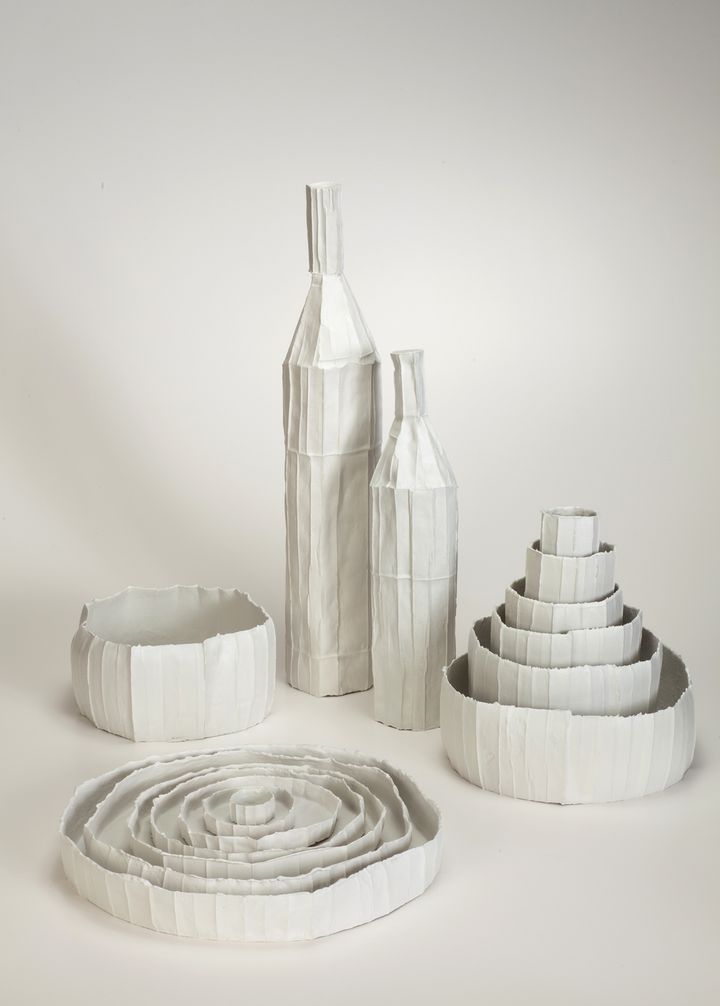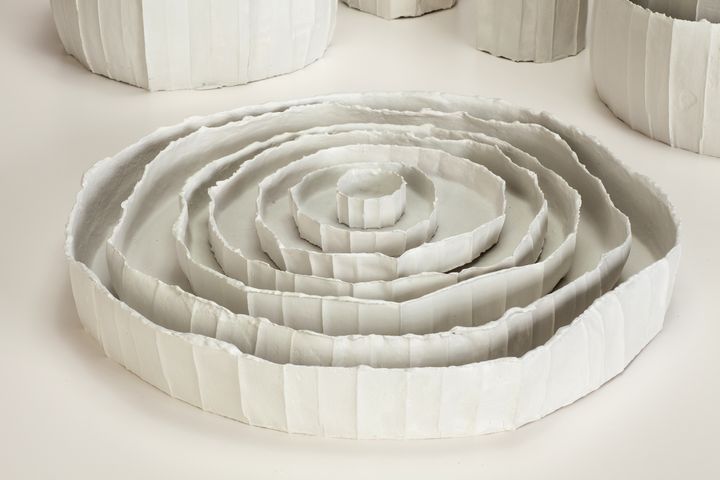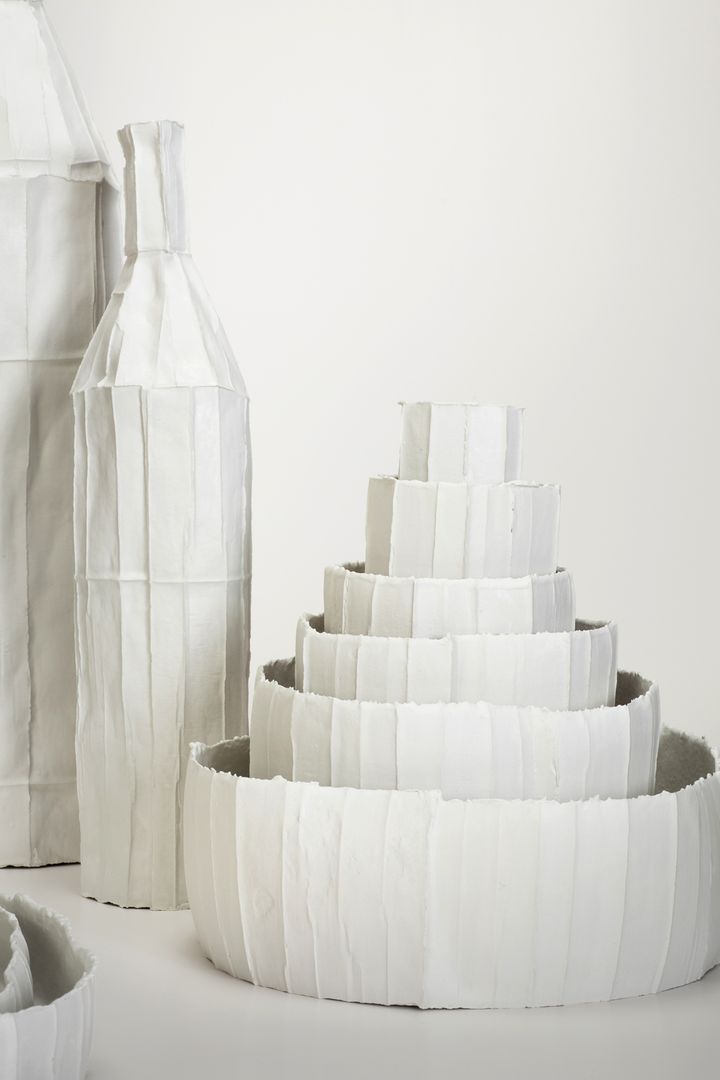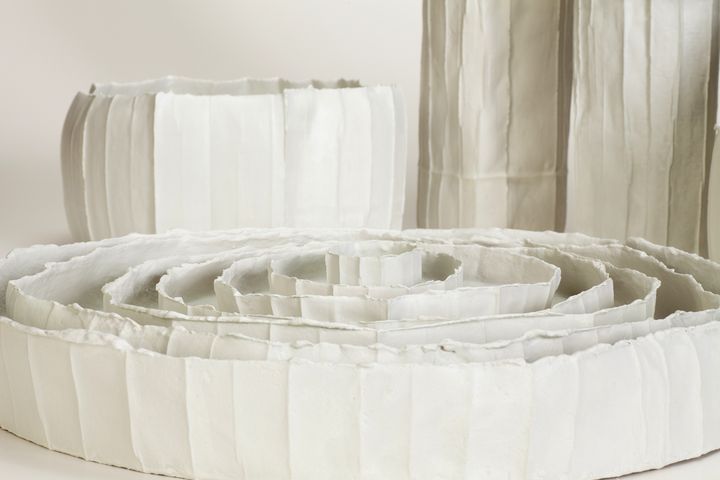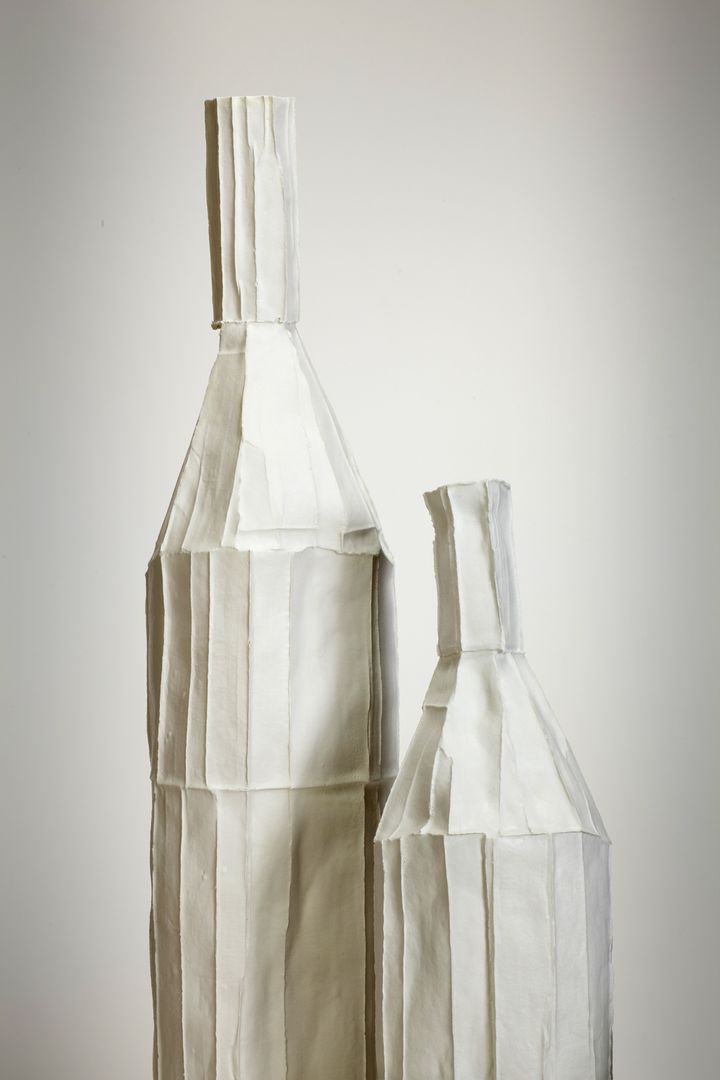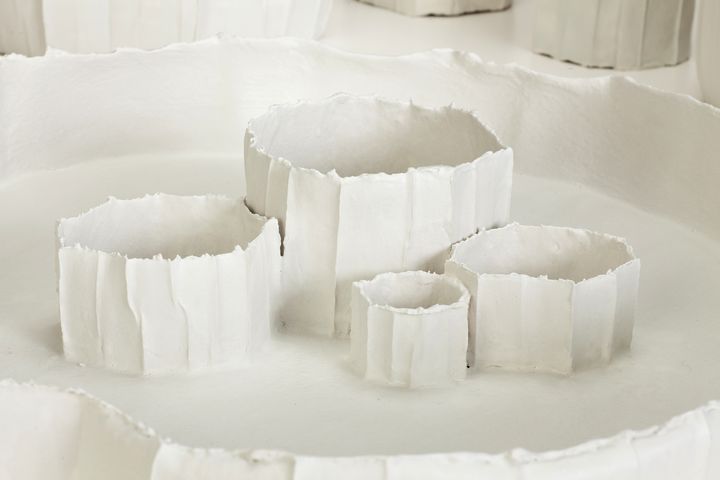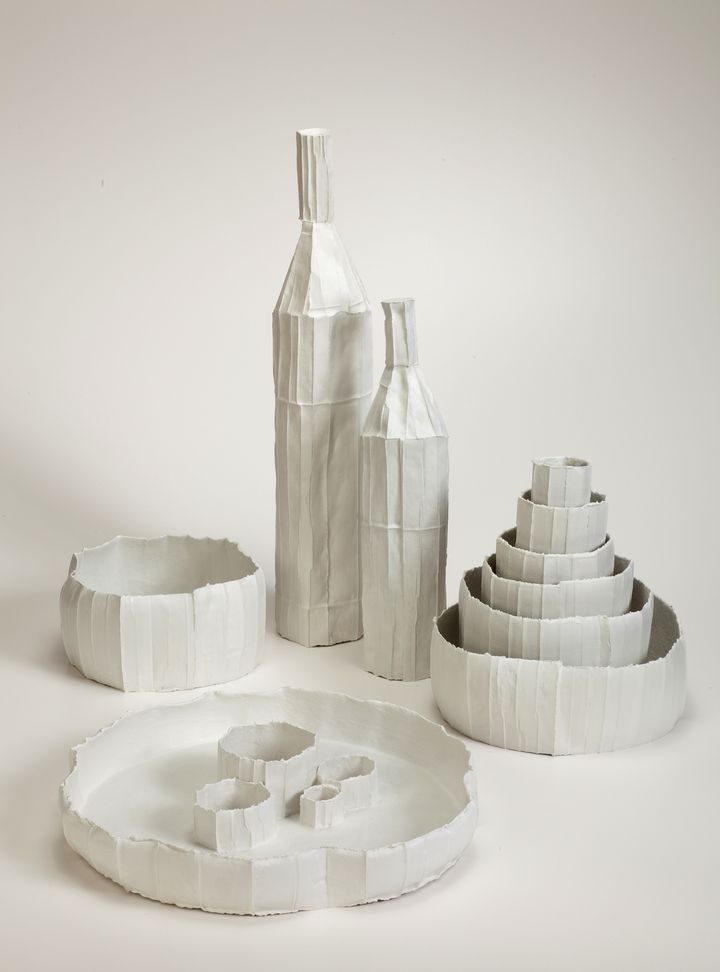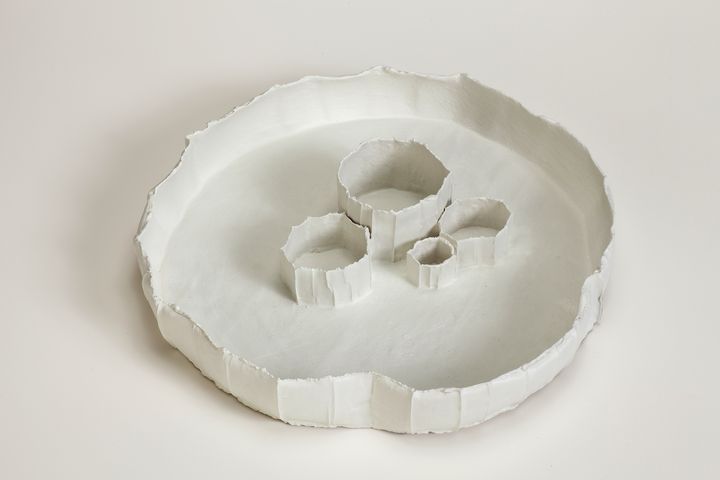 For more information please visit: www.paolaparonetto.com