Albedo lamp, designed by Ralph Nauta and Lonneke Gordjin for Fontana Arte
it has been modified:
2014-05-16
di
The lamp Albedo Fontana ArteDesigned by Studio Drift (Ralph Nauta and Lonneke Gordjin), is characterized by its strong stage presence.
Albedo Fontana Arte is inspired by a scene in Dubai realized 2012, which reproduces in a poetic way, the slow floating jellyfish. Lightweight and immaterial, Albedo Fontana Arte has an elegant shape and refined.
The speaker of Albedo Fontana Arte is made of fabric of white color laser cut, folded and sewn carefully faceted shapes to create spectacular effect. The fabric of which it is composed is simple to dismantle and can be washed in the washing machine.
The light source housed in a central cylinder polycarbonate (with a top cover that can be easily disassembled for storing bulbs), gives off a warm glow that the fabric diffuser helps to reflect and diffuse (the large version provides for ' lodging 3 light sources).
The lamp Albedo Fontana Arte is made in three sizes: Ø 47, 70 and 101 cm.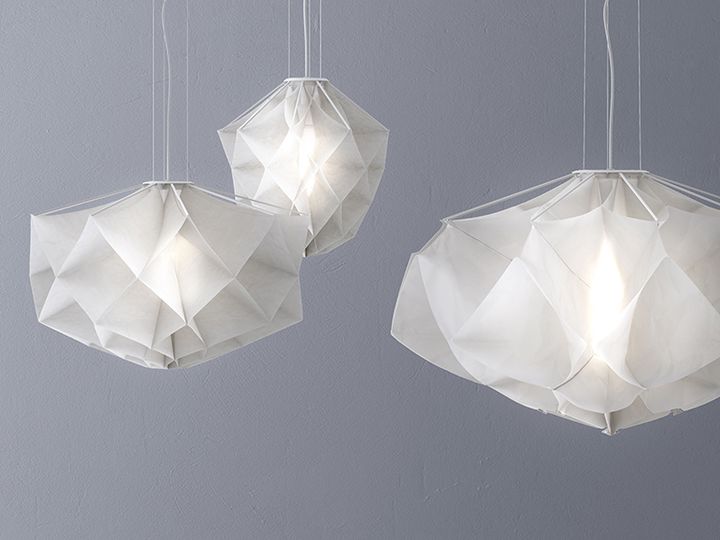 Learn more click here.