LAKE reveals DiagoLinea, one of the products that will be presented at the upcoming Milan Furniture Fair 2013 it has been modified: 2013-02-23 di
It will be called DiagoLinea, the new system of shelves LAKE conceived and designed by 4P1B during one of the 2012 Lagostudio workshop, creative laboratory. DiagoLinea will be presented at the upcoming Salone Internazionale del Mobile in Milan, from the 9 14 April.
Lake continues to explore the concept of modularity, thanks to a system of shelves and dynamic shelves, able to satisfy the desires of those who buy it, adapting over time to new requirements.
An innovative wall mounting allows the individual elements to rotate on themselves. Thanks to this feature you can create endless compositions, but mostly you can change a composition even after having "installed." Which results in a simple, intuitive reconfiguration of the walls of the house.
The brackets support each other naturally assuming unexpected inclinations, but still usable in any situation, thanks to virtually invisible bookends that will produce effects that defy gravity.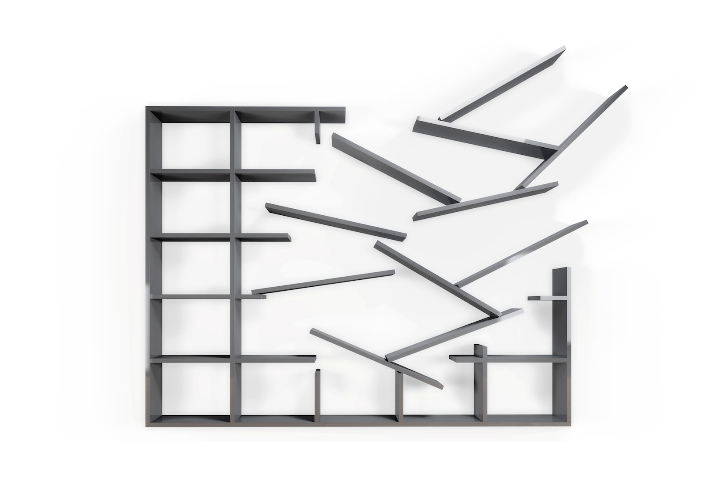 DiagoLinea naturally integrates with the other products of the LAGO family, allowing the creation of compositions in which the languages ​​of the different products interact together; among all, however, the closest relationship is with the LagoLinea shelf system: "We have taken the geometric system LagoLinea, we have absorbed the potential, endless configurations and finally, to create a new language we decided to do it" explode. "