Lake MadeTerraneo, handmade innovation and ceramics
it has been modified:
2015-06-10
di
After the success of Wildwood, LAKE continues the search for noble materials and introduces in its range an element rich in history as the handmade ceramics.
Designed by Daniele Lago, MadeTerraneo born from a trip in Portugal and develops on the contrast between innovation and tradition.
The tradition is that began long ago and mixes Arab and European culture, transforming the square ceramic handmade in small works of art that decorated found in the course of ages, a wide range of use both indoors and outdoors . Innovation LAKE engages the tradition keeping the square shape of the base module which is, however, composed in irregular shapes and then emphasized, to become almost a giant pixels.
The new finish MadeTerraneo is applicable to the different areas of the home: it becomes top with integrated sink in the kitchen, table or bench, to be included also in outdoor environments, or element which extends the architecture of the room conversing with the other furnishings and becoming LAKE shelf or table top.
In the kitchen 36e8 MadeTerraneo legs crystal clear contrast with the physicality of the top, almost disappearing. The result is that the top of the monolith, which also integrates the level with great continuity, seems to float in the air.
In the kitchen the top MadeTerraneo creates perfect contact surfaces for food preparation that, if necessary, can also serve as the kitchen table. Furthermore, the pattern may continue on the wall to create a ceramic coating can dialogue with the kitchen or become a bench MadeTerraneo.
The inherent beauty of ceramics also offers great practical advantages in the kitchen is an extremely durable, because impact resistant, scratch and shock of heat, as well as being hygienic and easy to clean.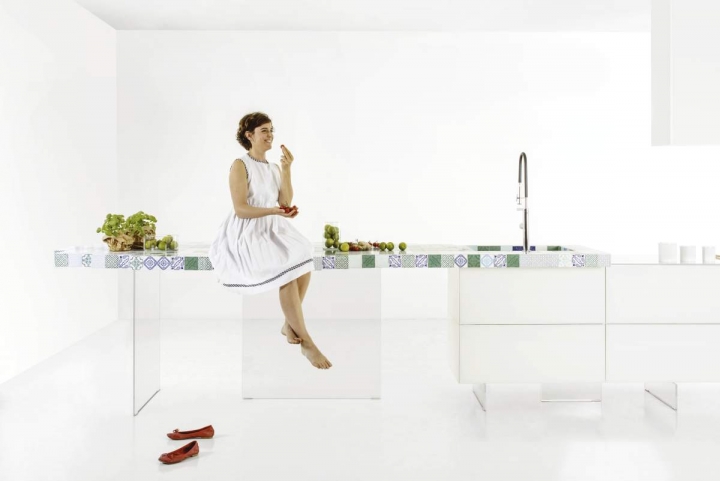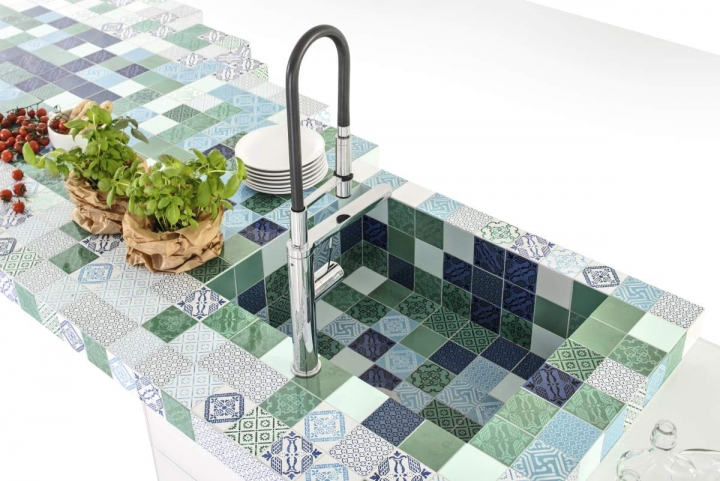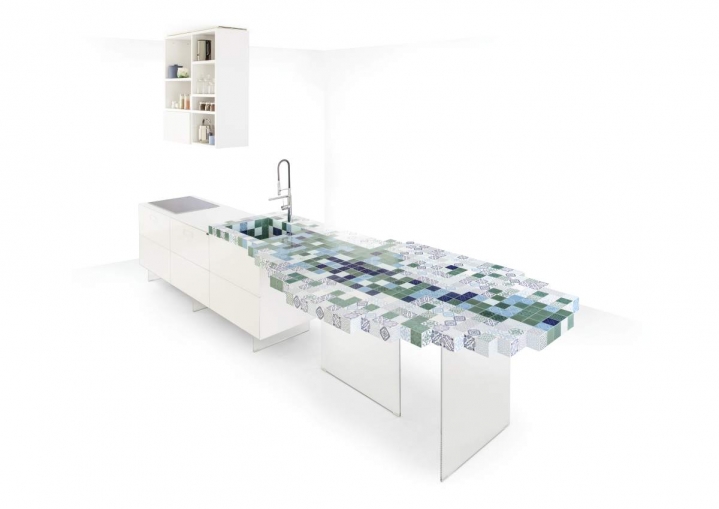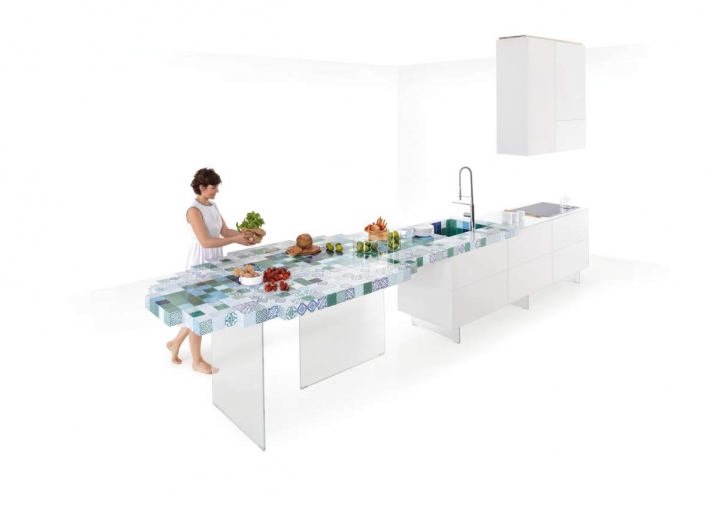 More information about: www.lago.it