LAKE at the show IMM Cologne 2013 it has been modified: 2013-01-17 di
After the long process of consolidation of its domestic market occurred in 2012 through the opening of numerous brand on Italian territory, LAKE, Company leader in the field of furniture and design, Turns its gaze abroad and is presented for the first time in Cologne, Germany, the important International exhibition IMM until January 20 and which sees the participation of over 1.200 companies from 50 countries.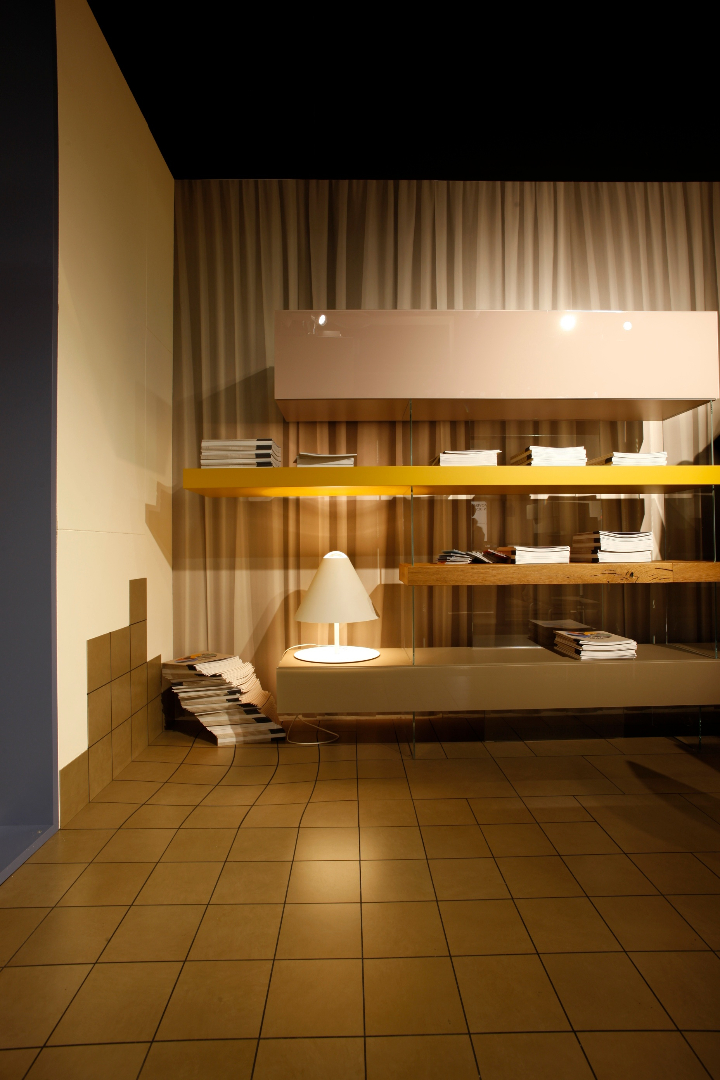 The presentation of LAKE on the German market coincides with the expansion of the product offer relating to interior design and with the expansion of the LAGO range also on coverings, wallpaper, paint and flooring, Achieved thanks to important partnerships started in 2011 and consolidated throughout the 2012.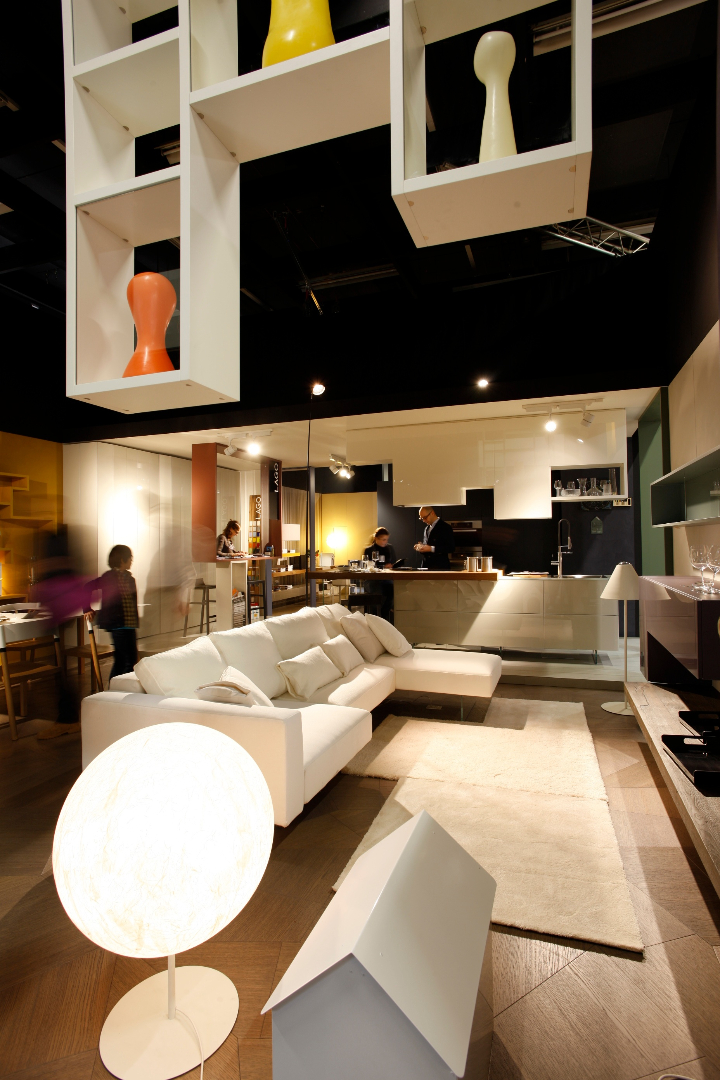 The stand concept created for IMM takes its cue from the 36,8 × 36,8 cm module - il System 36e8 - which made the company famous in Italy and which has generated numerous products over time.
Il 36e8 can fully be considered one of the icons of LAGO, capable of summarizing the core values ​​of the brand: the modularity that allows you to decline many products in different rooms of the house and to leave the user ample room for creativity to adapt the compositions to your tastes and needs; a-temporality, that is the effort to create outside the fashions of the moment, to create timeless products able to preserve over the years charm and functionality, As evidenced for example the success of the cabinet NOW; color, a continuous search for peculiar colors, able to satisfy different types of customers and to give the home a unique personality; the harmony of the environments, strongly sought in particular in recent years, through the progressive expansion of the vision of design, pushing it over the single "piece", investing every space of the house, to create solutions as possible harmonic and balanced.
The exhibition integrates the main products LAKE those fruit of the recent partnership: from Slide floor designed to Listone Giordano, wallpapers designed to Jannelli & Volpi; come on coatings in collaboration with Lea Ceramiche, paintings studied with novacolor.