KOZI versatile kitchen element, the natural extension of any outdoor space
it has been modified:
2017-12-12
di
Inspired by pure, regular and solid shapes, KOZI conveys the spirit of outdoor life through versatility and portability.
The element, through an attractive and powerful form, through design and elegance, seeks to be a point of reference and social gathering in events. The internal volume of the piece is versatile and dynamic, being able to house from a small ceramic hob to washing area, coffee machine, microwave, ice machine, juices, cocktail bar, ice cream machine, storage space for utensils and storage closet food.
Its shape allows the grouping of several pieces, making it possible to use spatial strategies, creating more open areas for the meeting and more closed areas for service and / or preparation.
KOZI is the natural extension of any outdoor space. By combining different pieces in a single set it is possible to create a particular oasis on the terrace of the house, on the beach or in the lounge areas of large contract structures.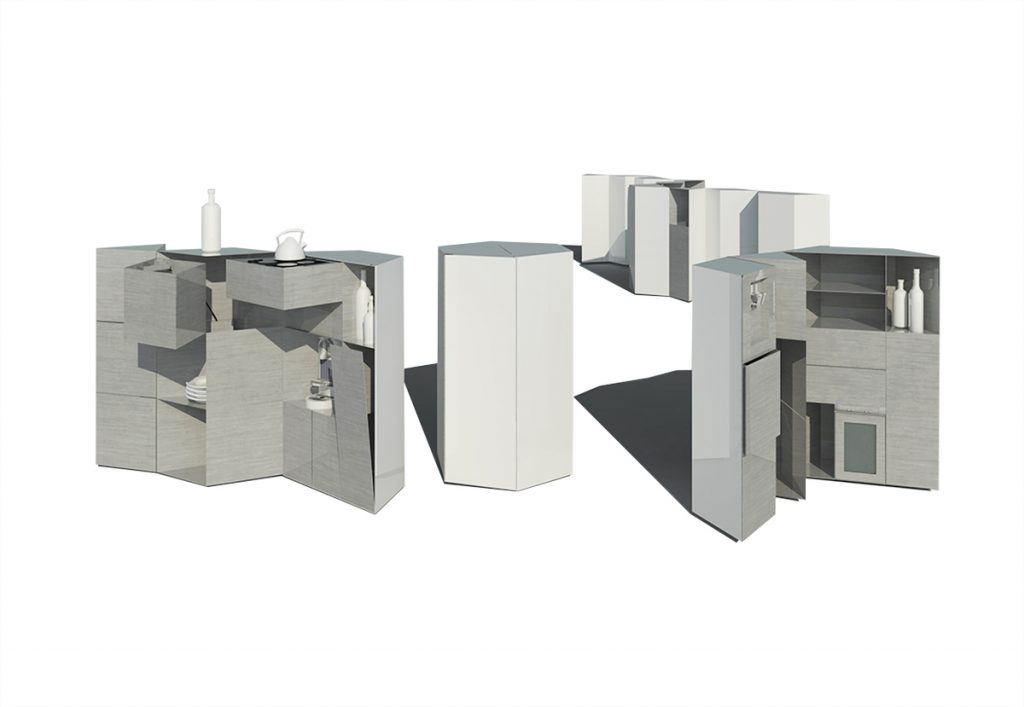 Technical features
KOZI is a versatile kitchen element. A solid, hexagonal piece of design, made up of an external load-bearing structure in lacquered aluminum from 2mm, customizable in different colors and types (A, B) according to the arrangement of the hinges and the closures at the ends. The interior space is bordered by various shelves and drawers made of natural-colored aluminum sheet, which integrate functions and small elements of the kitchen: juice machine, ice maker, coffee machine, ceramic hob, sink, etc ...
The drawers and doors in natural steel have different opening systems depending on their use. Through the demolition and inclination and rotation of the doors (vertical and horizontal axes) they configure different storage and cleaning spaces. Through coils through rack hinges placed in the union between the parts of the washbasin set, or shifts through rails in the axis parallel to the external faces of the piece of furniture for the timely preparation of food (glass ceramic / gas plate).
The elevations are composed looking for the maximum versatility / utility of the whole, leaving open areas of direct use and closed for storage, dispenser, cleaning and energy. The inside of each piece has a double bottom of 30 mm for food and water. Optionally, this double bottom allows you to install a backlight, for a possible night use.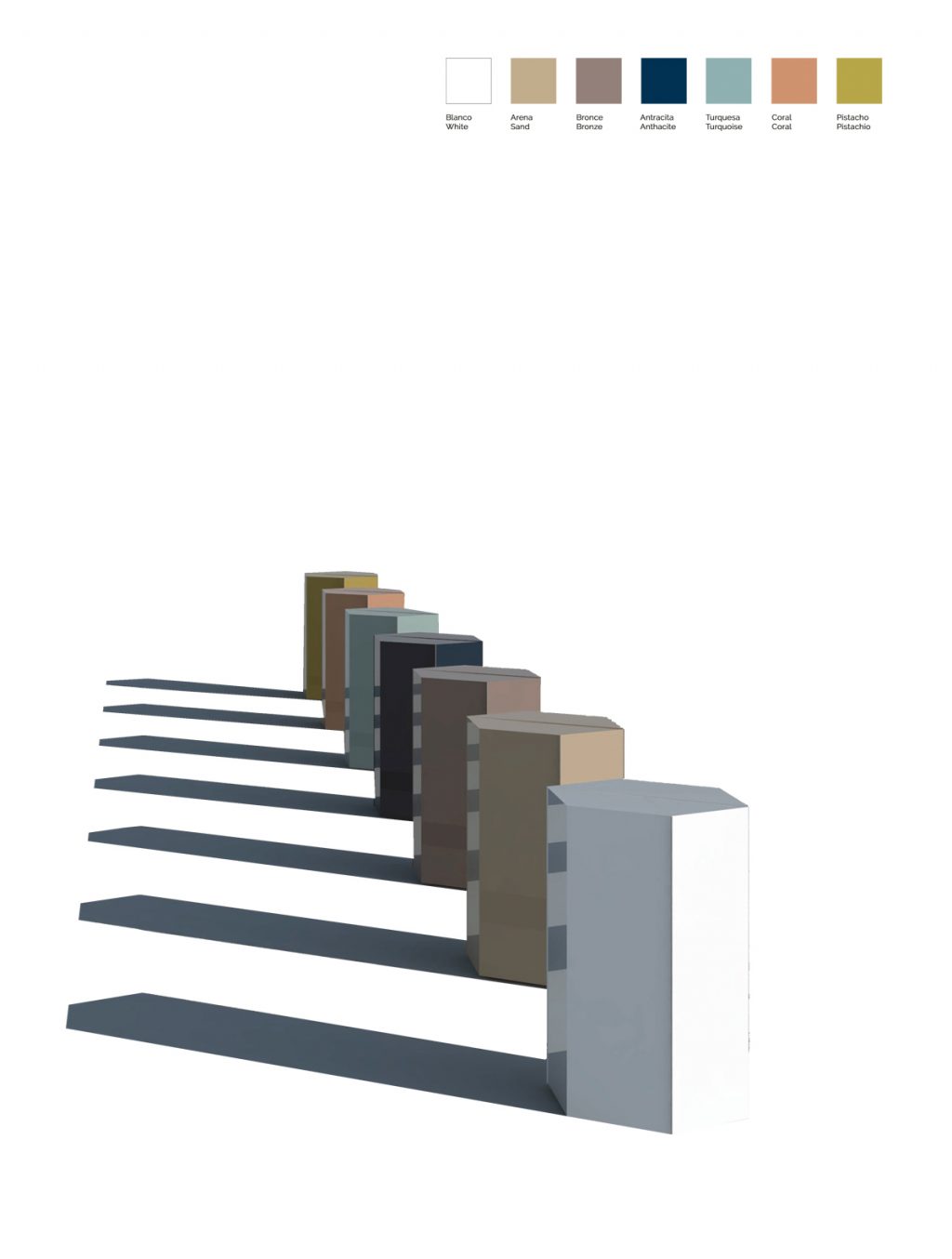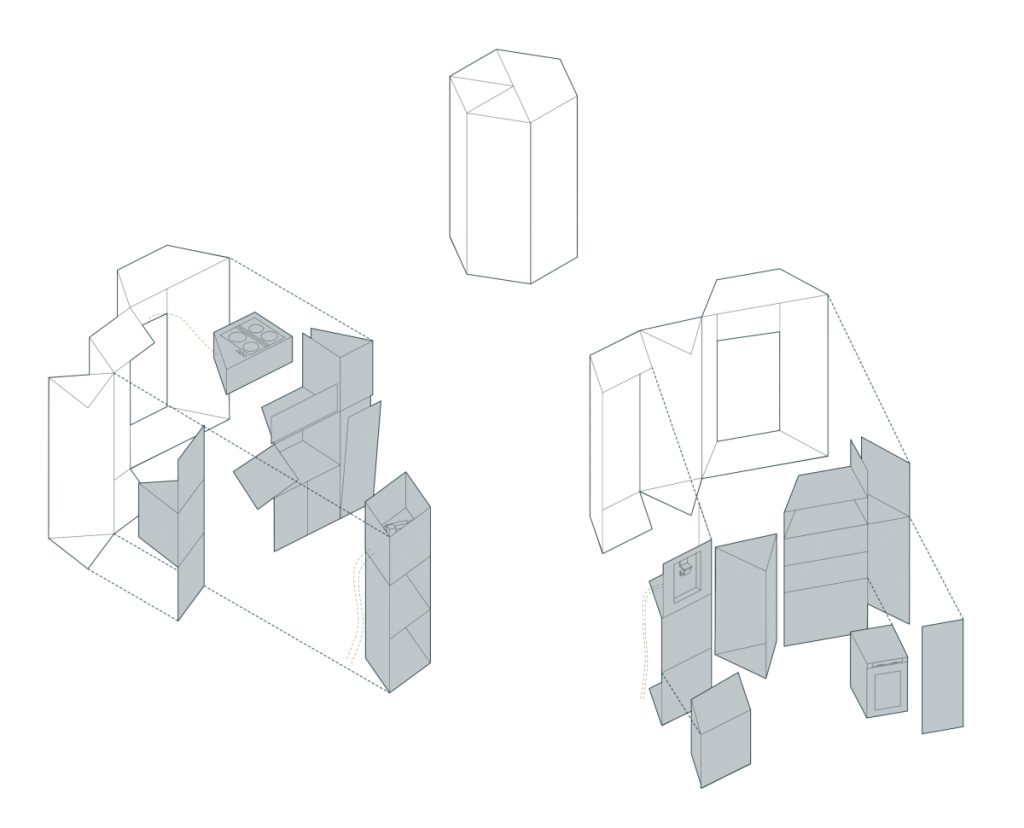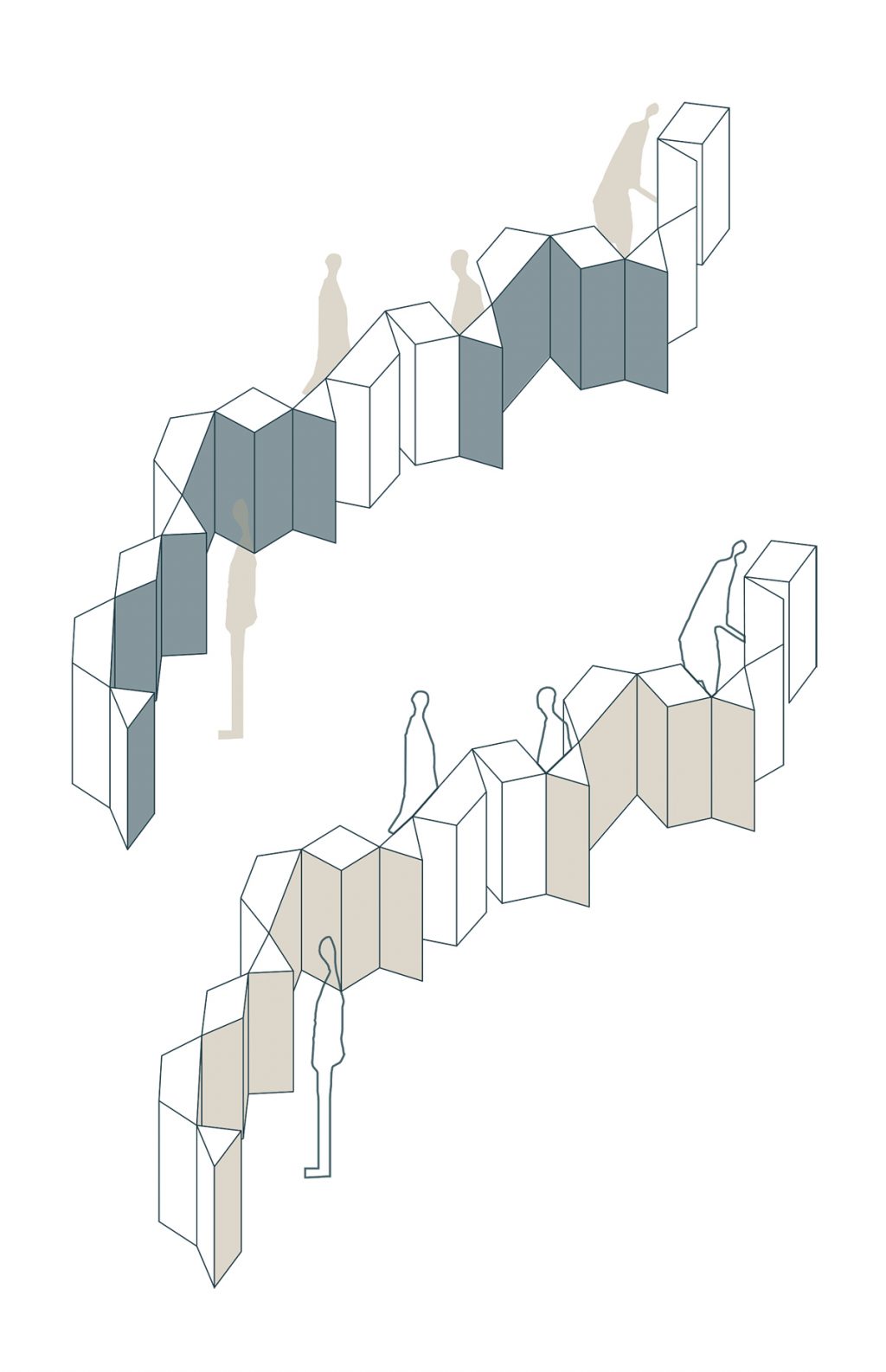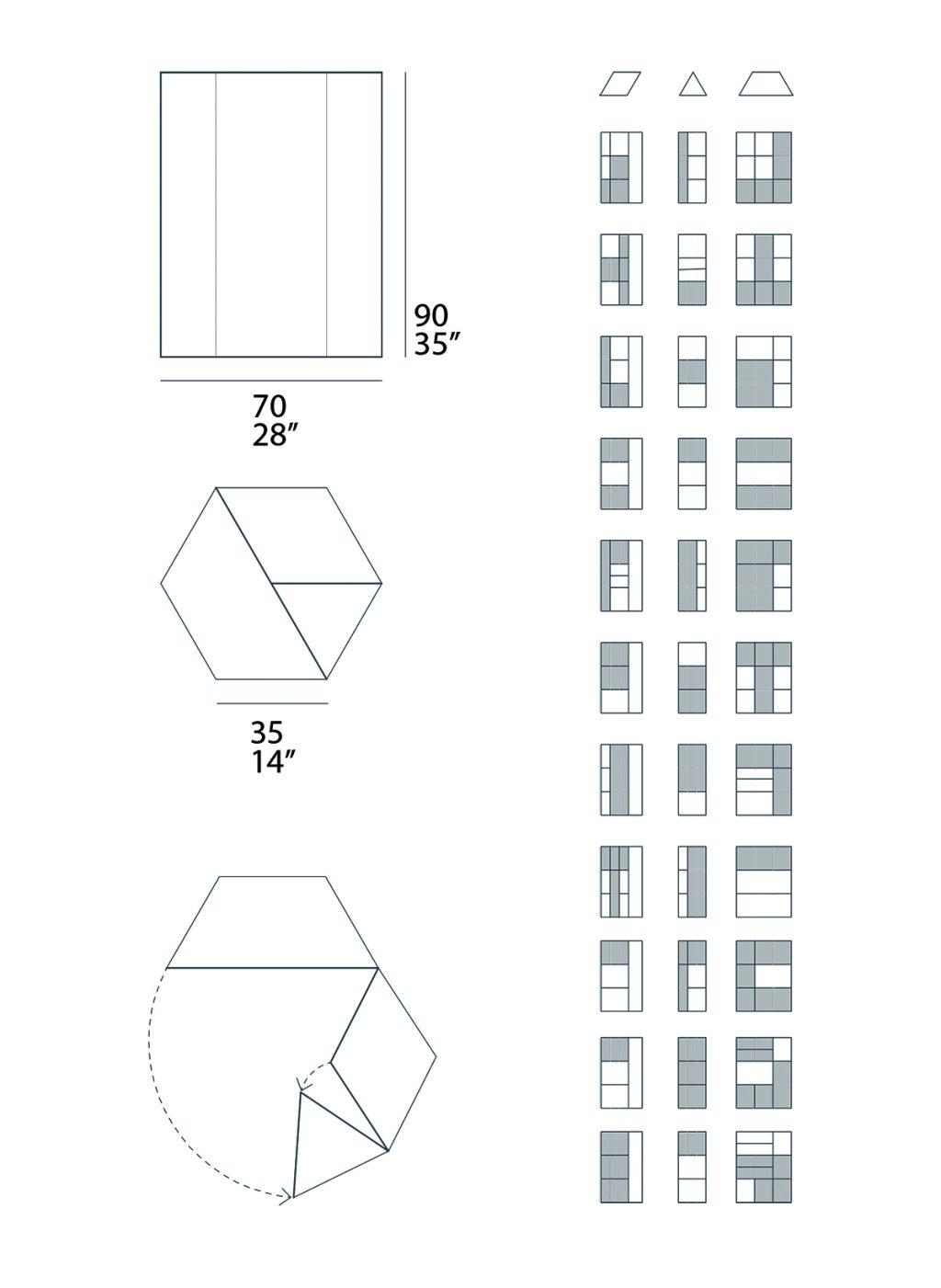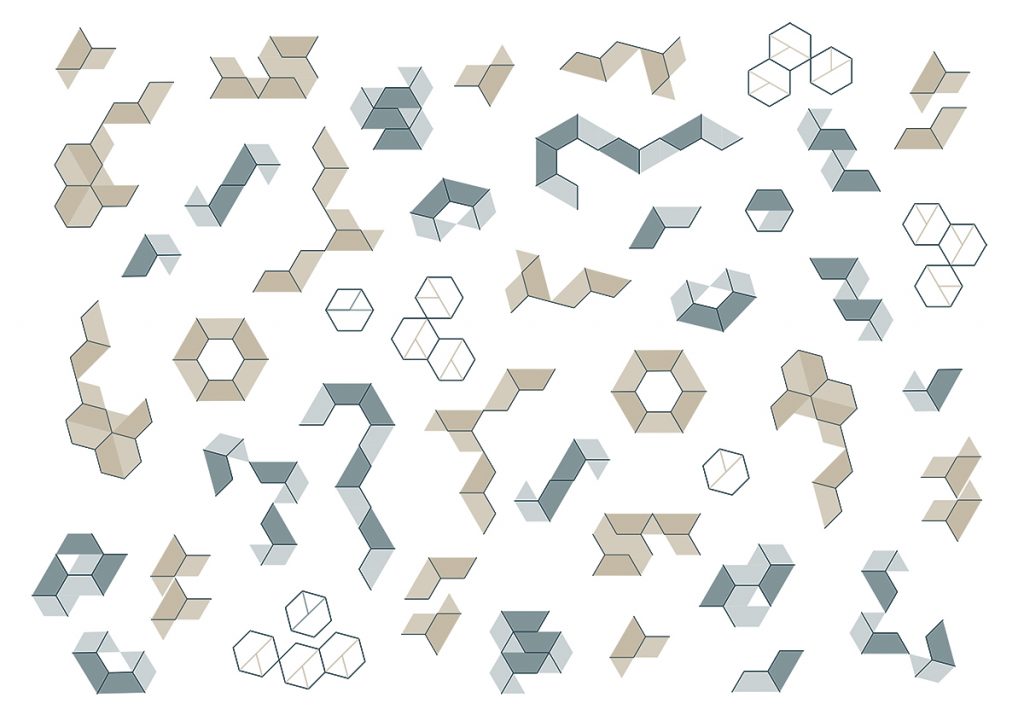 Design: ALEJANDRO BOCANEGRA + ANA MUÑOZ
estudiobocanegra.com