Kaldewei / Comfort Select, Milan Design Week 2012> it has been modified: +2012 04-15-XNUMX> di
An electronic control panel's edge to enjoy the pleasure of bathing in the maximum relax a control panel with an electronic control unit sets with a simple touch of the hand the water temperature, keeping it
constant throughout the required time, the inflow and outflow, the bath or shower feature. The Comfort Select System Kaldewei, In line with the tanks Avantgarde and Ambiente, it consists of three combinable components: a control panel with an electronic control unit, an exhaust system and overflow and a shower hose. Comfort Select was designed by Phoenix Design, the renowned design firm with which cooperates with Kaldewei already successfully for many years, recently he awarded the prestigious German Design Award 2012.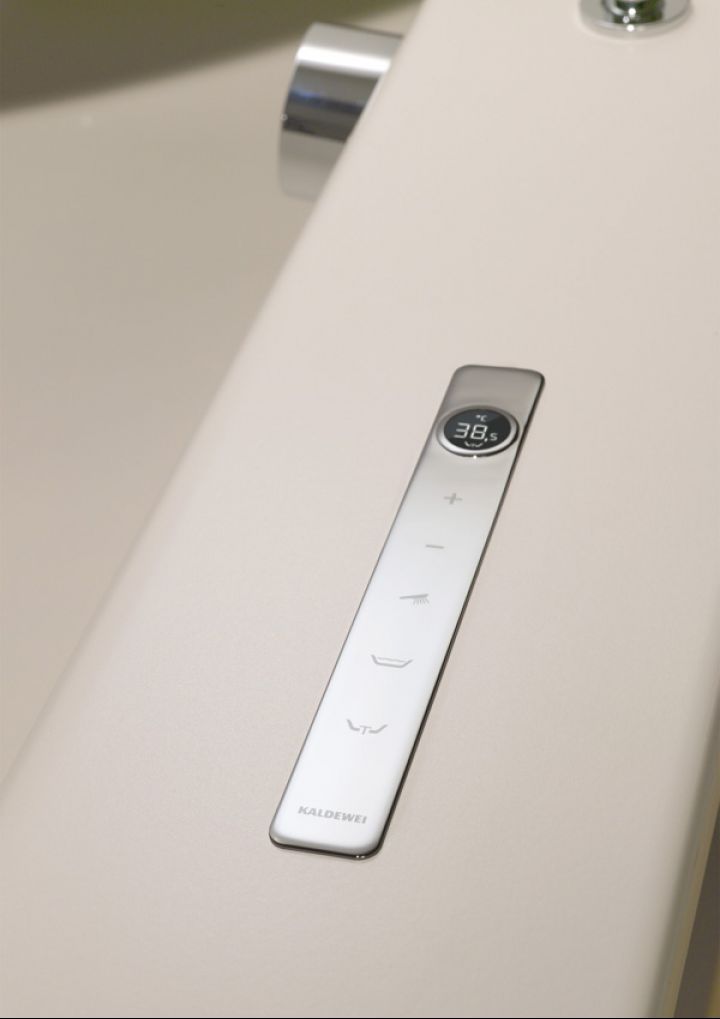 Control panel with Kaldewei Comfort Select Comfort Select operating panel elettronica.Il control unit integrates perfectly into pool bar and allows you to accurately set the desired temperature before it starts to run the water. The temperature is preset to 38,5 ° C, but you can raise it or lower it at a later time: simply touch the control panel to obtain variations of 0,5 ° C at a time. From the first second the water flows into the tub exactly at the selected temperature, which is maintained throughout the duration of the bath. For safety reasons, the initially chosen temperature can not exceed 43 ° C, but thanks to a special combination of keys is possible to reach a maximum temperature of 50 ° C.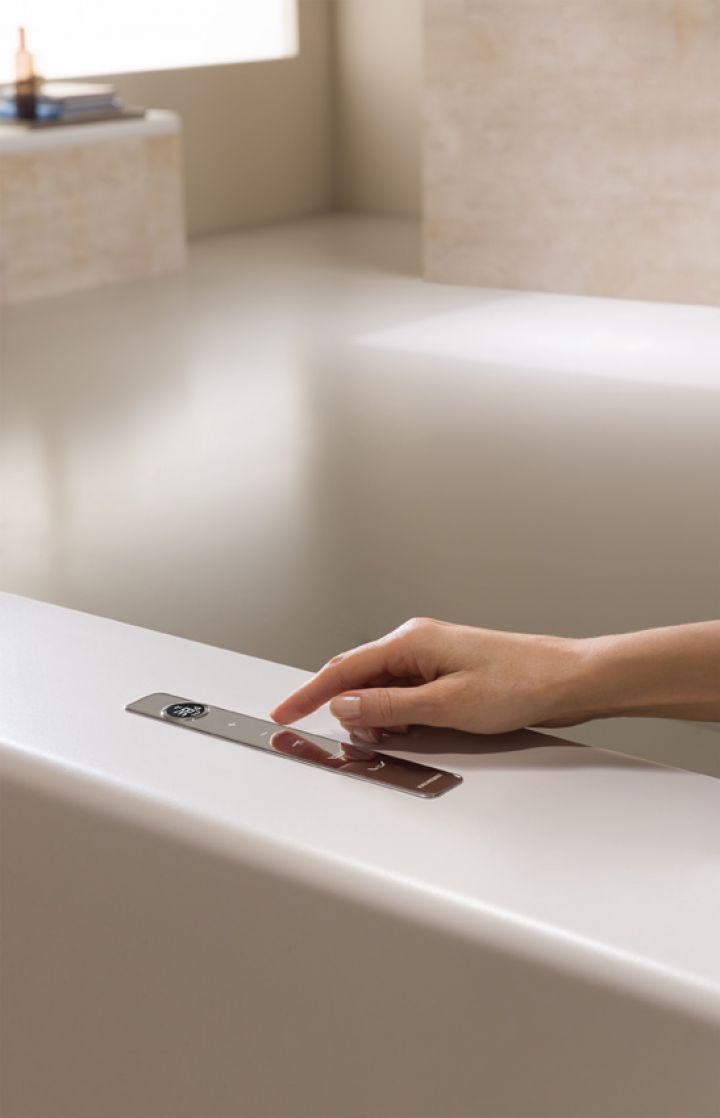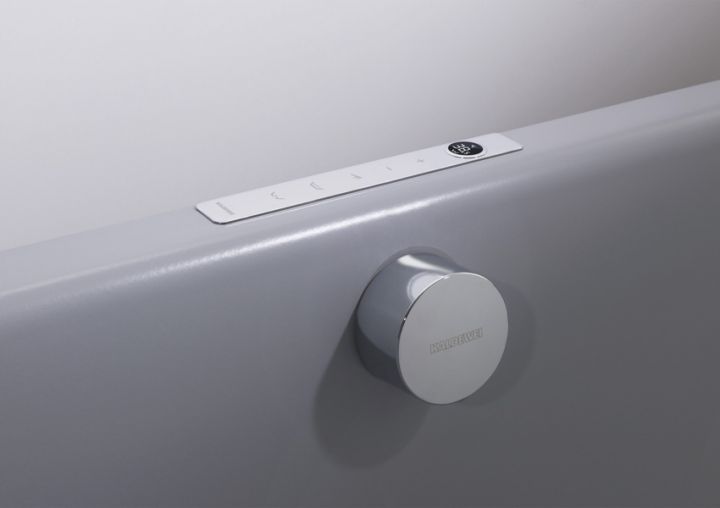 exhaust system and overflow Kaldewei Comfort Select Besides the temperature, thanks to the control panel can be adjusted with a simple touch even the inflow and outflow of water. The tank can be filled in two ways: with a common external tap or by means of the special discharge device and overflow fitting with fill function, which electronically adjusts the flow of water through a mouth of integrated discharge in the overflow.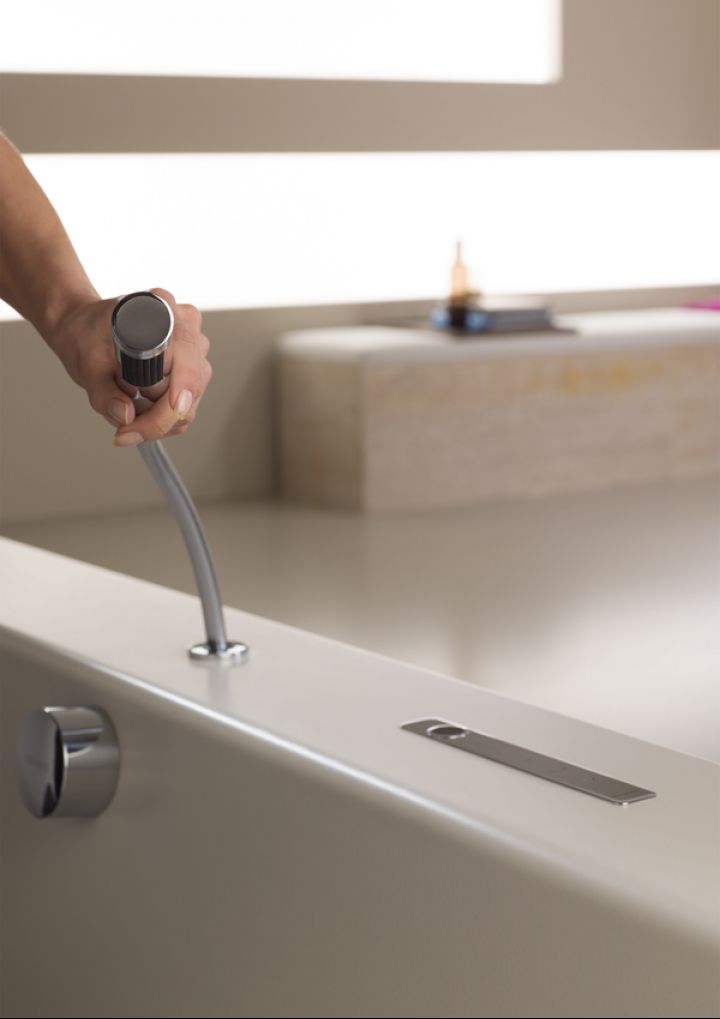 Shower hose of KaldeweiGrazie Comfort Select the appropriate hose even the shower function can be adjusted electronically via the control panel. The tube can be fitted with a choice showerhead, in line with the decor of the bathroom, and can be recessed in the tub edge or mounted on the outside; the latter, in the case of tanks independent bathrooms, is an elegant piece of furniture. The recessed tube is also interesting from a technical standpoint, thanks to the drip system.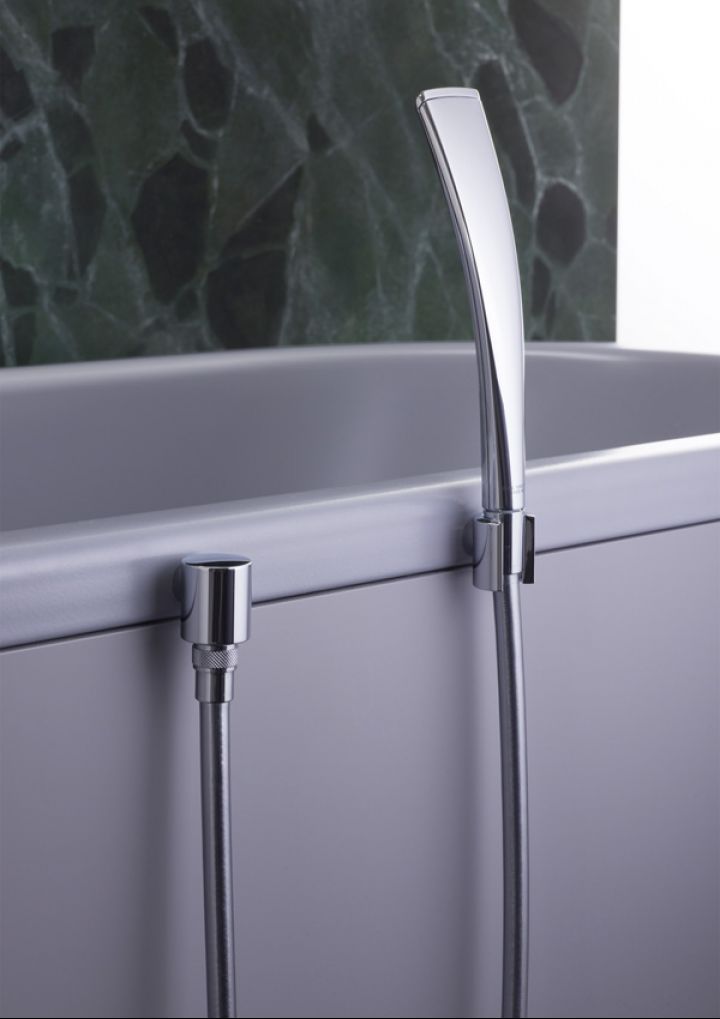 Perfect harmony between functionality and aesthetics, electronic control for the bathtubs of Avantgarde and Comfort With Select collections, Kaldewei offers for the first time a formal system of its quality products, offers easy and quick to accessory Environment. Staying true to the linearity and clarity of language mount, which complements its functionality and aesthetics.
International Furniture Pad 24 C07