Inaugurated during the Salone del Mobile the 33esimo LAGOSTORE in via Turati 3
it has been modified:
2012-05-06
di
E 'was inaugurated during the Salone del Mobile the 33esimo LagoStore in via Turati 3, historical street of the design in the heart of Milan. A single brand that comes after a rash of new openings in Italy and abroad and four years after the inauguration of the first LagoStore company, also in Milan, in Corso Lodi 2.
The store in Via Turati 3 160 is an area of ​​square meters on two levels: on the ground floor about 60, 100 in the basement, presenting the entire range of products. Two windows on the street side; a concept focused on the novelties presented in premiere at the Milan Furniture Fair and a new color palette designed and made by LAKE, with which novacolor, A leader of the finishing industry, has created a unique wall decoration.
Dominate the rooms new products LAKE 2012: from 30mm and 36e8 Weightless Weightless, new ceiling compositions exploiting a size of the house until now under-utilized, ie the volumes ranging from ' "headroom" to the ceiling, to the revolutionary Et voila, the new fabric-container system applied in this case to the living area of ​​the ground floor with new finishes; from the new wooden table Wildwood, exploration result of new materials LAKE conducted over the last year, to the floor Slide; a partnership between LAKE and Listone Giordano. Besides them, the traditional production of spearheads: the closet NOW, 36e8 system, the Sofa Air, all presented with new finishes.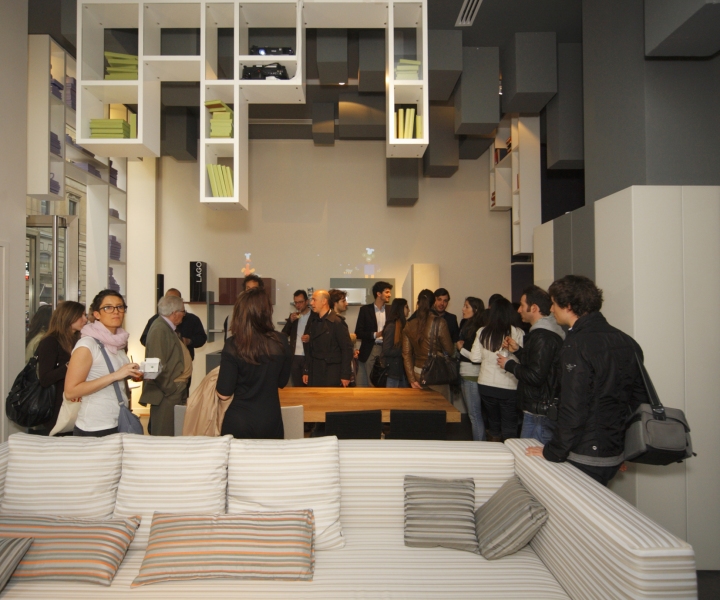 LAKE SPA is a pioneer of Italian design. To do LAKE design means designing small (the product) and, at the same time, designing in large (design system) with a total area vision and living. With sales of 30 million euro and a strong expansion plan at European level, is known for the quality of the product and for its innovative approach with the consumer, from the format "Apartment LAKE" which introduced a new way of communicate in the sector.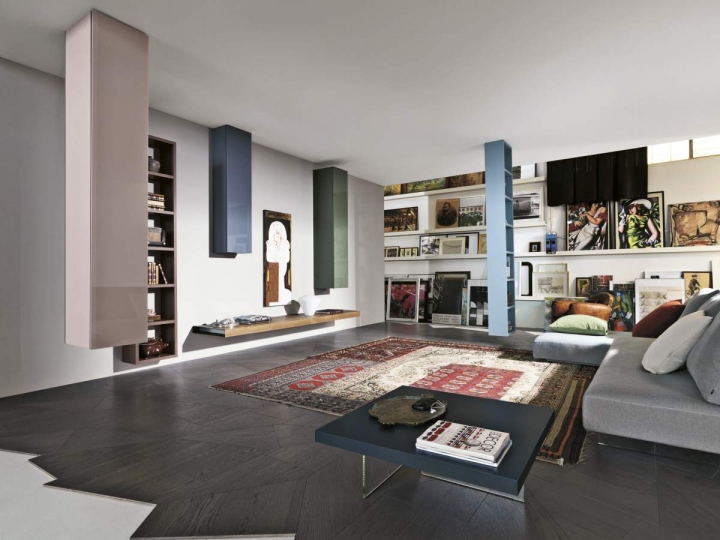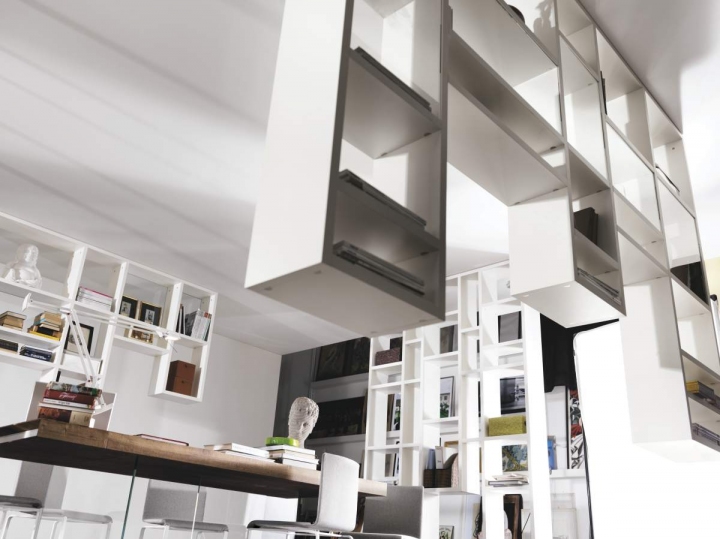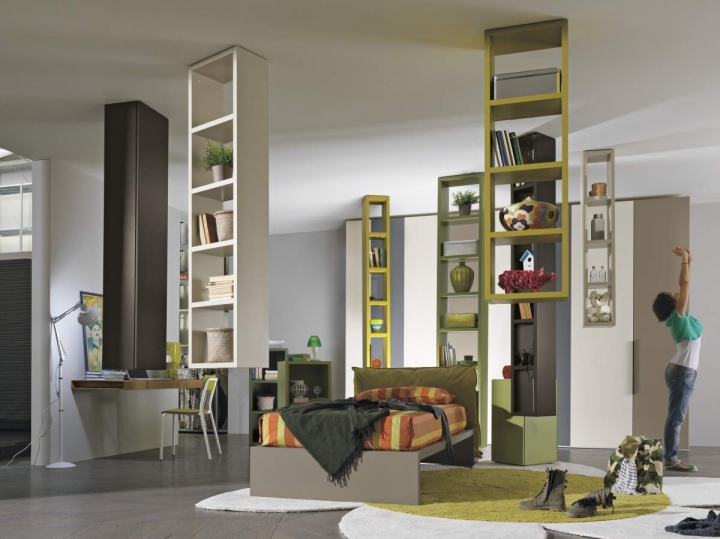 more information here