The ottoman footrest Collerette Casamania warms your relaxation! it has been modified: 2012-10-31 di
Collerette is the new ottoman, a collaboration between French Les M (Merhand Céline and Anaïs Morel) and Casamania which turns into a comfortable seat with a blanket.
A novelty presented at the Salone del Mobile 2012 that will appeal to all the cold: it is a smart padded seat that goes directly to a blanket. The backrest is actually a soft plaid rolled fabric Aurim (80 20%% wool and polyamide) that is suitably open to wrap as in a cocoon, providing warmth and comfort when used as a footrest.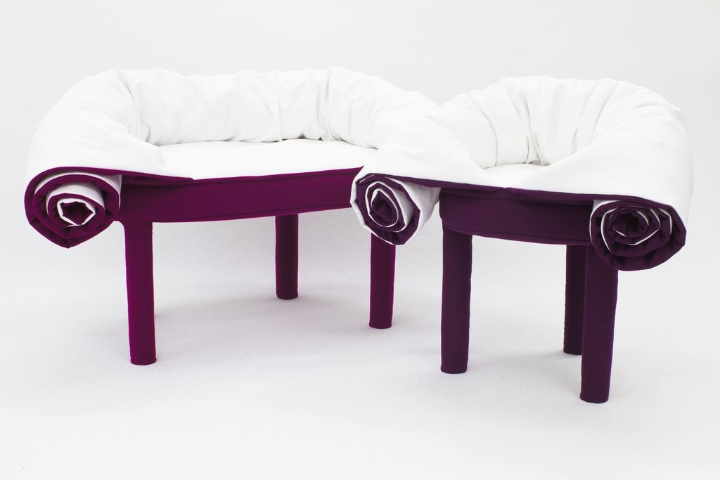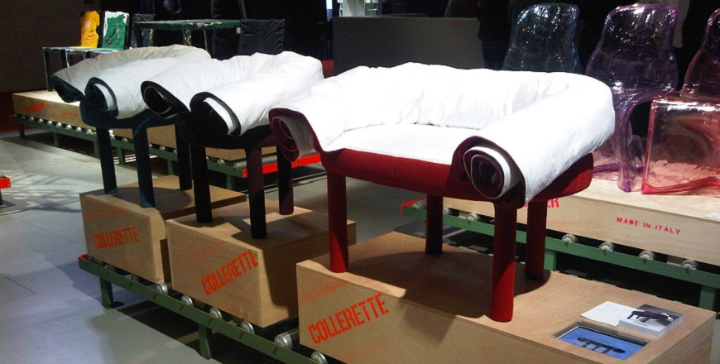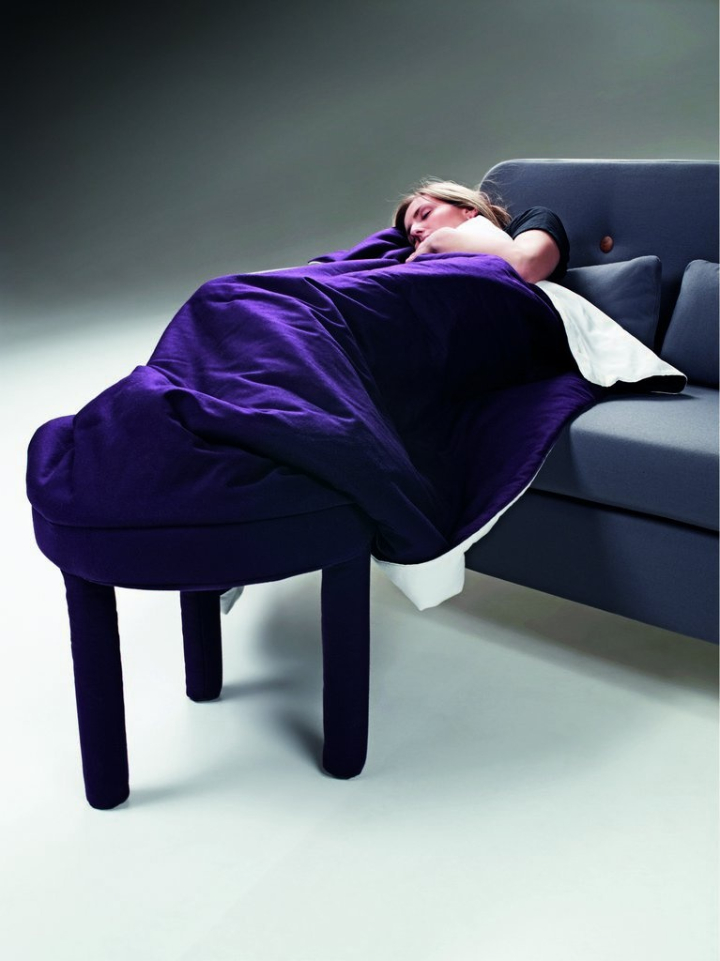 É buy online in two sizes: a large, for two people, and a single.