the new Nokia Lumia 1020 reinvents zoom thanks to a 41 megapixel sensor
it has been modified:
2013-07-19
di
Nokia Lumia
1020, with a sensor 41 megapixel, unlike all the other smartphones on the market today, reinvents the zoom, allowing you to capture much more detail than you can do with the naked eye. Thanks to the innovative technology of PureView Nokia
Which includes optical image stabilization, the device is able to realize some of the crisper pictures that you can take with any digital camera.
This is made possible by a combination of hardware technology leader in the industry and the new application Nokia Pro Camera, which allows anyone to capture, easy, professional-quality images. Both before and after shooting, the zoom capabilities let you discover and rediscover the personal stories told by each picture. Thanks to its beautiful interface that shows a preview of the effect of various settings on the shoot or video end, Nokia Pro Camera makes it easier than ever to capture, edit and share photos and videos with unrivaled sharpness.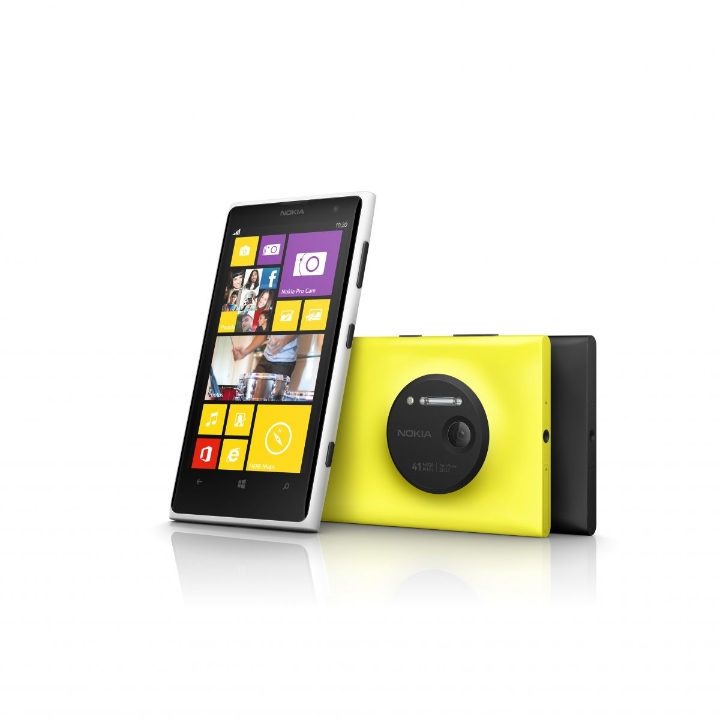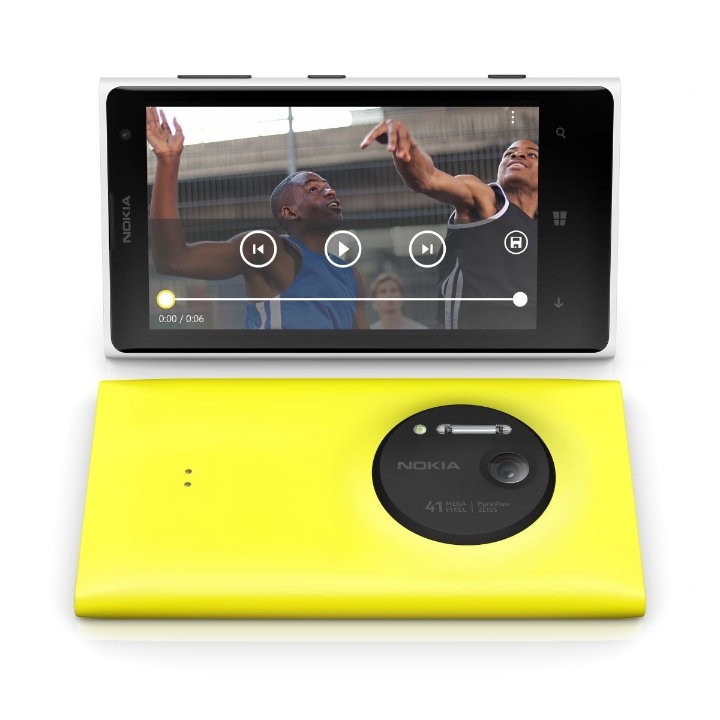 With the innovative mode Dual Capture, Nokia Lumia 1020 simultaneously taking an image high-resolution megapixel 38, which allows infinite possibilities of change, and creates a photo from 5 megapixel that can be easily shared on social networks thanks to Windows Phone 8.
The sensor 41 megapixel Nokia Lumia 1020 ZEISS optics has the most advanced, with six physical lens and optical image stabilization, and is able to give back crystal clear pictures even in low light conditions without blur and video with stereo sound, even if shot at concert noisier, thanks to Nokia Rich Recording that handles sound pressure levels six times higher than those of conventional microphones smartphone.
"We want to accompany people on the journey that will lead from the capture of a simple click on the ability to record and share their lives," says Stephen Elop, President and CEO of Nokia. "The Nokia Lumia 1020 give a new meaning to the photographs, continuing to strengthen Nokia's leadership in digital imaging."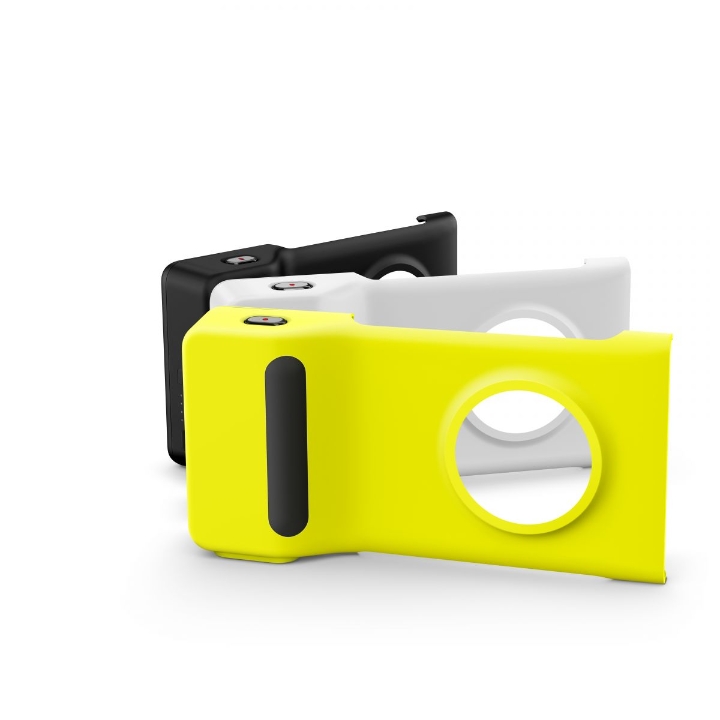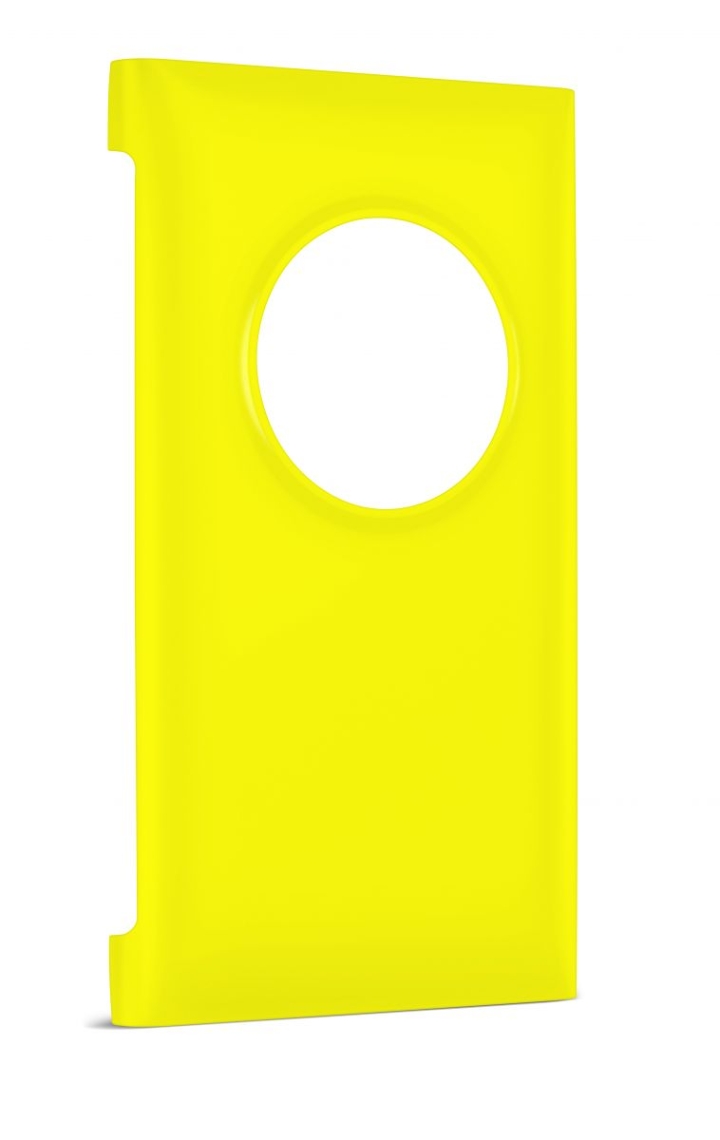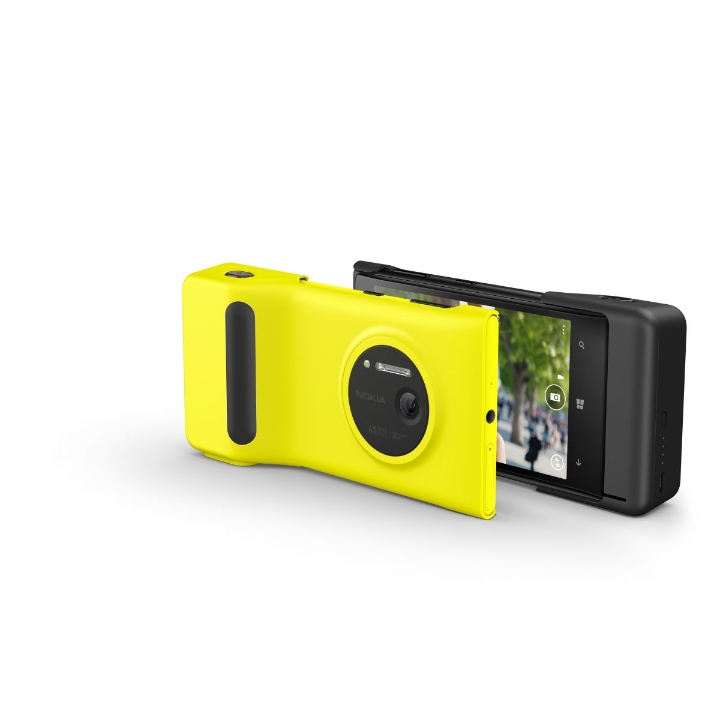 Nokia has also introduced a new Software Development Kit (SDK) imaging that provides developers important feature photo editing on the Nokia Lumia 1020. The kit is now available to the site developer.nokia.com and a number of developers, which Vyclone, Yelp and CNN, will integrate these features in the next release.
Hipstamatic presented Oggl PRO, an exclusive application for Nokia Lumia 1020 gives to the creative community the most advanced features available for the cameras of smartphones. It was also anticipated that the famous Vine applications, Path and Flipboard will soon be available for Windows Phone.
Nokia also announced the Nokia Camera Grip, which offers more professional features and a longer battery life. It is an accessory that integrates features usually reserved to the stand-alone cameras such as, for example, the xenon flash integrated and the mechanical shutter. The availability of Nokia Camera Grip, also equipped with a tripod mount, is scheduled for this month at an estimated price of 79 dollars.
The nature of Windows Phone that puts people at the center, making it the perfect platform for Nokia Lumia 1020 because it allows immediate viewing of the photos you just took on the home screen in "tile Photo", sharing on social networks fast and easy access Thanks to SkyDrive, files stored in different devices. With a dedicated camera button, Windows Phone is designed having in mind the imaging.
The latest updates of LiveSight, soon available HERE Maps, enable people to explore the places where they are and to discover new places to photograph. Nokia Lumia 1020 also offers streaming Nokia Music without subscription or advertising content.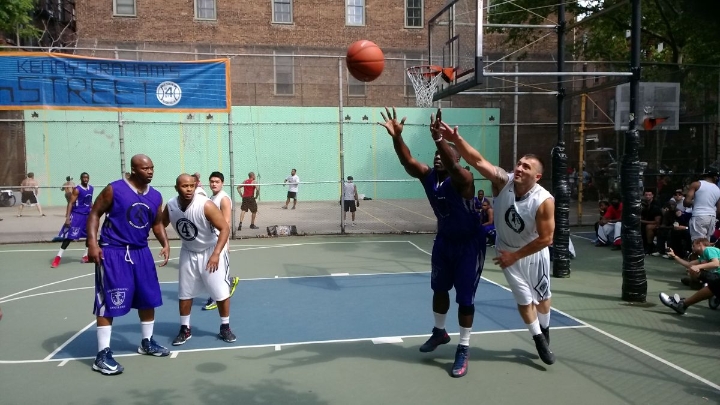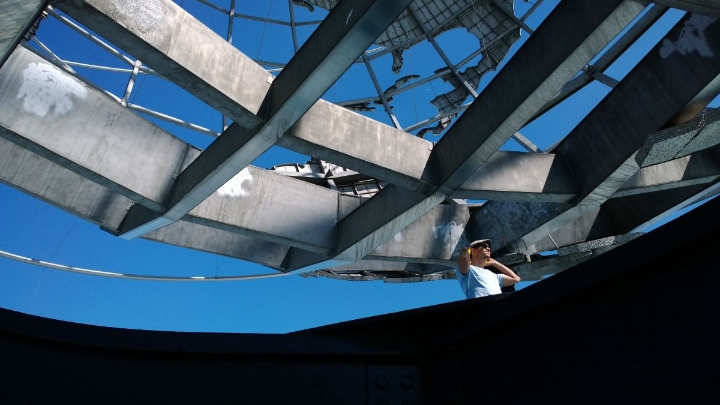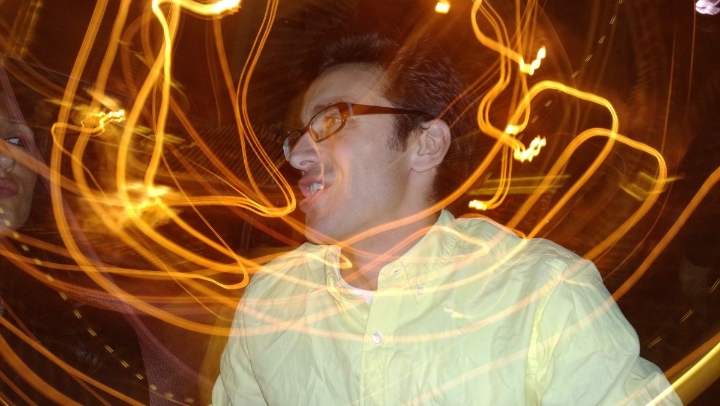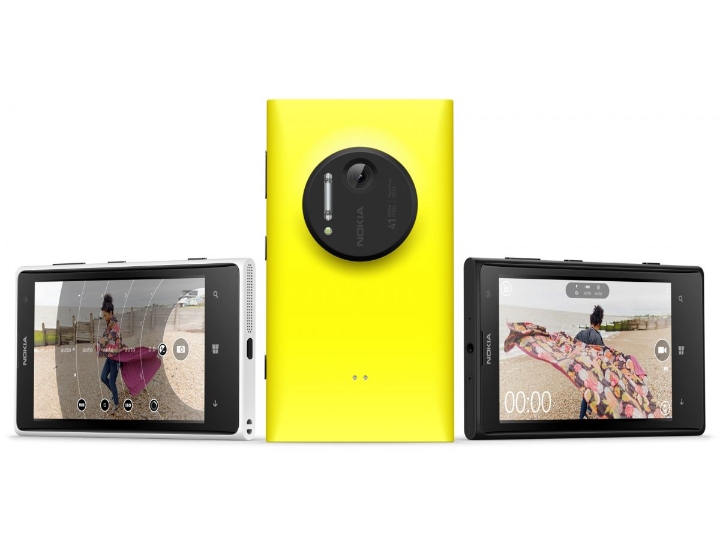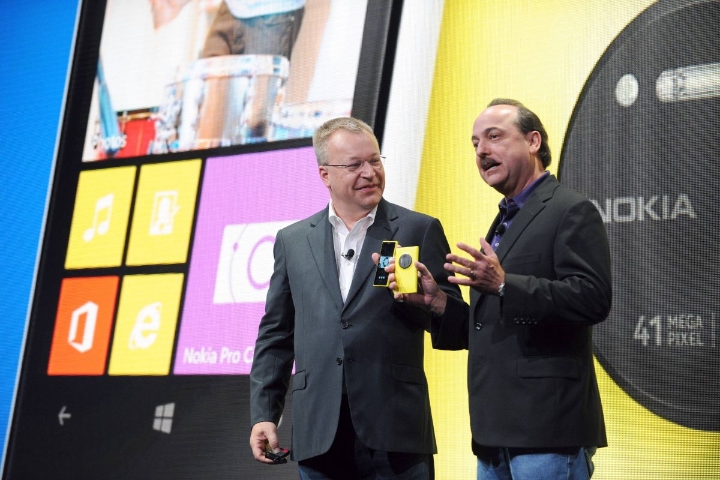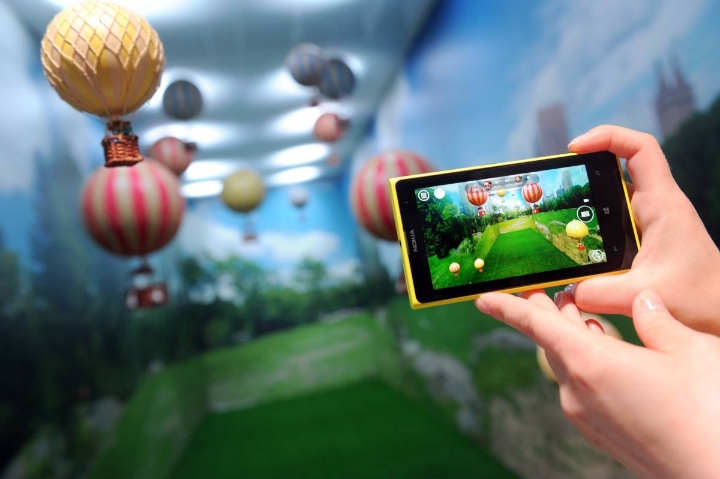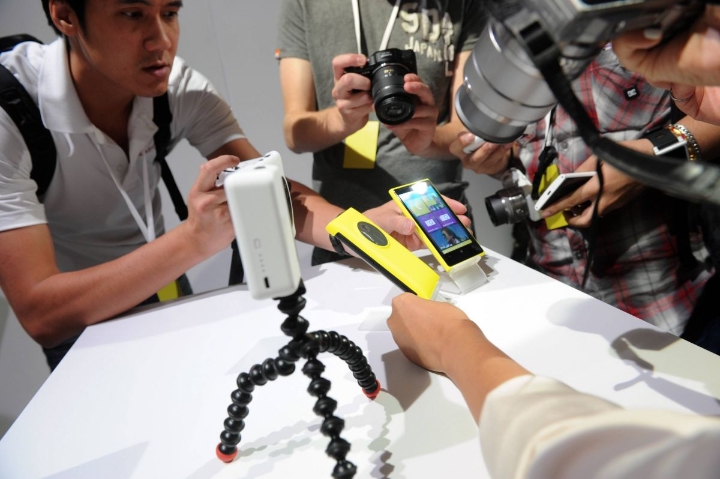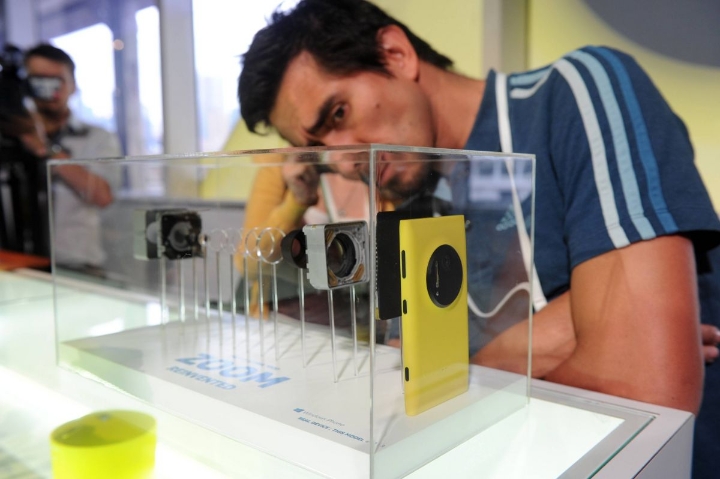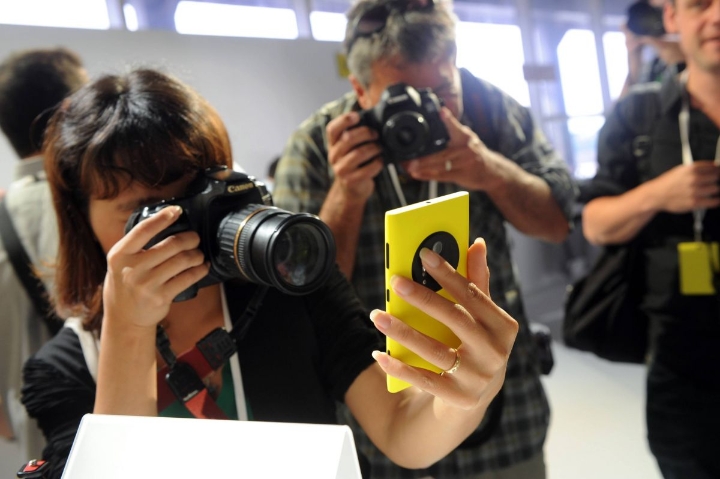 Nokia Lumia 1020 will be available from July 26 initially in the United States, exclusively at AT & T at a price of 299,99 US dollars with a contract duration of two years.
Within the quarter is expected to arrive in China and in key European markets. Nokia provides, finally, to provide a unique type of device only to Telefonica in selected markets in Europe and Latin America. Nokia Lumia 1020 will be available in yellow, black and white.