"The Corten" garden: elegance, sophistication, eternity
it has been modified:
2014-03-31
di
Cromie infinite shades, warm tones, refinement and eternity. Are some of the features of corten, the material chosen by Schneider to launch a new brand for outdoor furniture, "The Garden of Corten".
A type of steel that can stop time (has high corrosion resistance), elegant and modern, which helps to create emotions, to give charm and personality to the house and the garden.
The study and treatment behind the achievements "The garden of Corten" make each piece unique.
Not to mention that the products in corten are lightweight, do not require maintenance and can be adapted to any kind of context, modern or traditional.
Two proposals that "The garden of Corten" makes for spring 2014: The FONTANA TETI and SASSOPASSO.
FONTANA TETI
Teti, in the shape of a column, has collected measurements and proportions, a sign square lines. It is placed directly on the ground, and can have a tub of water recollection, totally or partially above ground.
May be lying against a wall or remain isolated in the garden area, giving, in any case, a sense of order and elegance. Why "The garden of Corten" chose to give the name TETI this fountain? To better represent a vital element like water: Teti, in fact, is a figure in Greek mythology, a Titanide daughter of Uranus and Gaea. At the time it was considered by the Greeks the mother of the main rivers of the world hitherto known. The FONTANA TETI weighs 23 kilograms and dimensions equal to x 39.5 12 93 x cm.
SASSOPASSO
It is a kit plates Corten be placed in the garden making them become a walkable path. An extremely comfortable, which can be moved without difficulty and especially, adhering perfectly to the soil, allows the machines mower to pass over without difficulty. SASSOPASSO is available in forms oval, elliptical, heart and "footprint" irregular.
A different way to customize the garden, taking advantage of the characteristics of corten, eternal material and indifferent to the elements.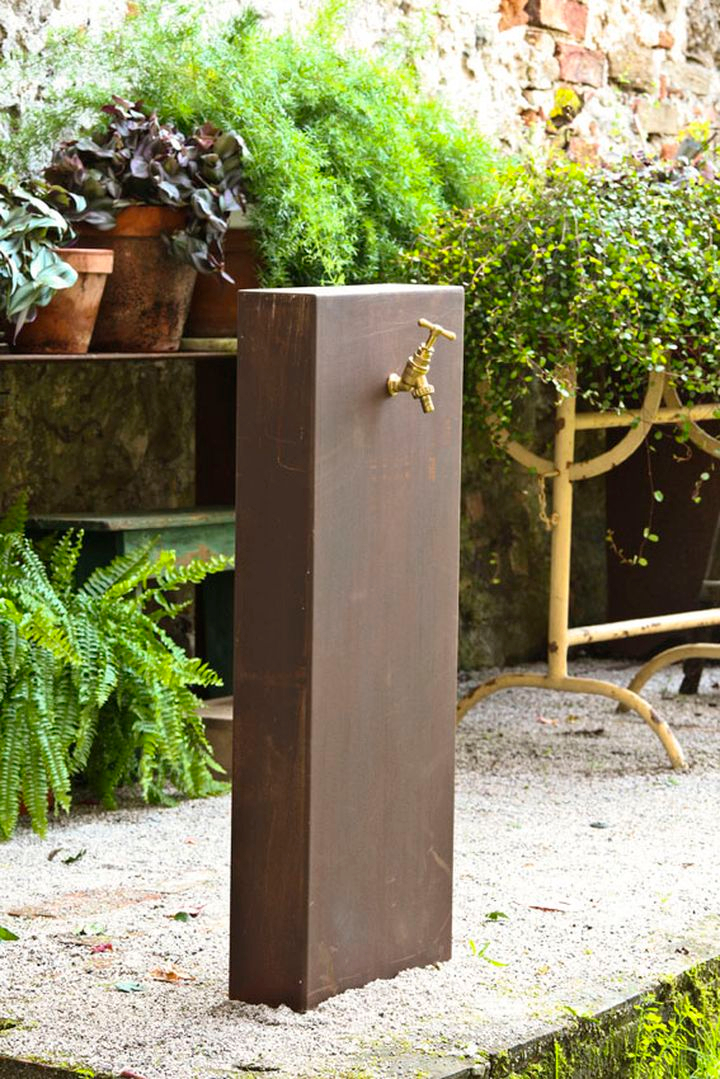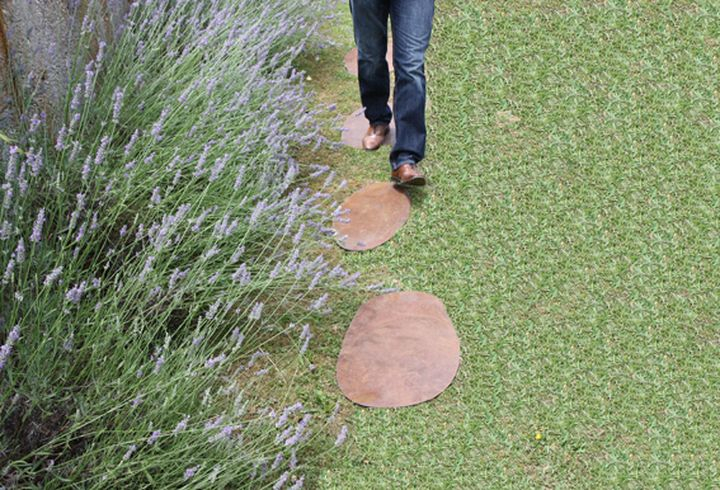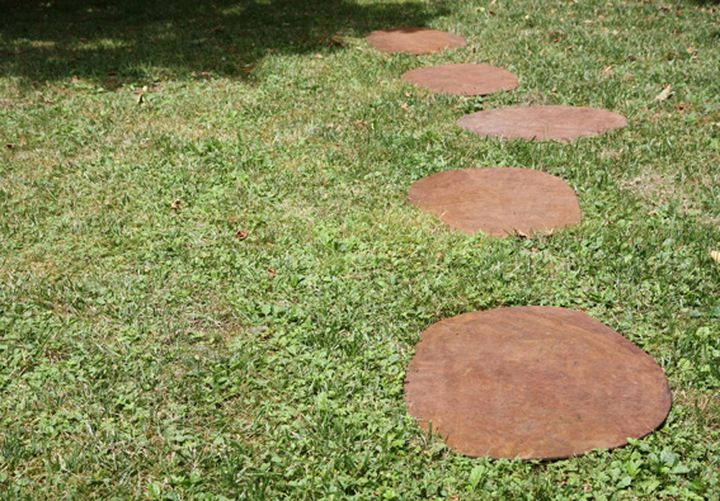 More information about: ilgiardinodicorten.it