The young design talents of swartlab: Formaliz3d it has been modified: 2015-03-07 di
FORMAL

Z3D
is a workshop 3D of Milan, a laboratory of ide
and in which the three young designers Dario, Matthew and Simon using prototyping technologies to give substance to the testing of the forms and the most ambitious projects of contemporary design and unexpected.
A process of producing innovative and virtuous that revolves around the printing technology 3D: the products are handcrafted in Italy, no waste and no stock, limited series.
The lamps Skeleton are characterized by open mesh, variable in shape and color, that wraps por tabulbo bulb and with an elegant solution that masks connections and nodes technicians. Allow an infinite combination of colors and shades on request.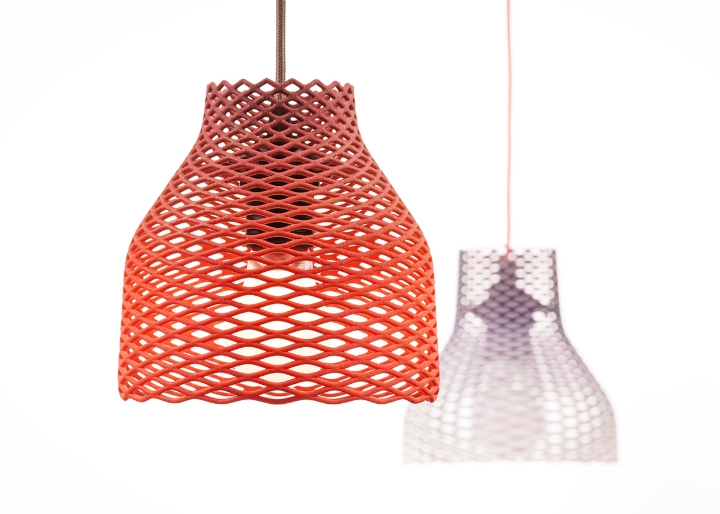 Le Rumbles are a family of three lamps sinuous and soft, proposals in black. The name derives from the geometry Rumbles present on the lampshade, a series of lozenges which embrace in a continuous light source.
All products are easy to clean and removable cable cover with cup and completed with electric cables colored fabric.