Hi-Sleep and Hi-Sun, the colorful and trendy summer accessories proposed by Hi-Fun it has been modified: 2013-05-16 di
Hi-Sleep e Hi-Sun are two colorful and trendy accessories for the summer proposed by Hi-Fun, Company conceived by Guido Falck, Adalberto Grossi and Amerigo Olivetti. The three young Italian entrepreneurs have always brought music in their frequent trips between America and China, and they thought to create a line of products that the center had the opportunity to have the music anyway.
hi-Sun it is perfect for going to the beach, camping, boating with comfort, convenience and space-saving, it allows you to lie in the sun listening to your favorite playlist from your iPhone®, iPod® - and any other mp3 player that uses the universal 3.5 jack mm - thanks to the powerful speakers integrated in the inflatable cushion (removable) and the large integrated lithium battery, rechargeable via USB port, hi-Sun plays your music for hours.
Price: € 59.99. 100% cotton cloth - 180 cm x 80 cm. Available in 4 colors (blue, pink, black, red)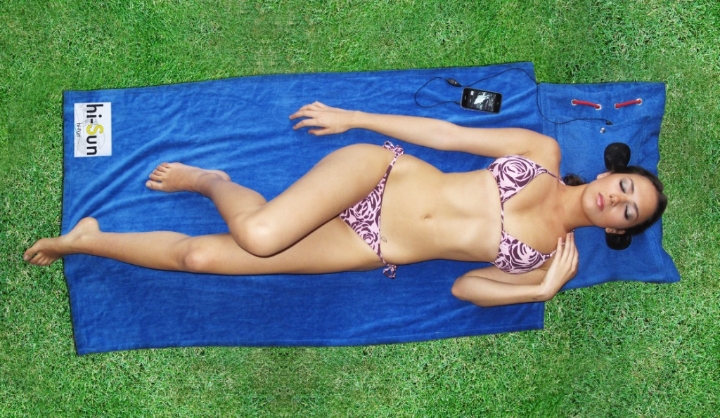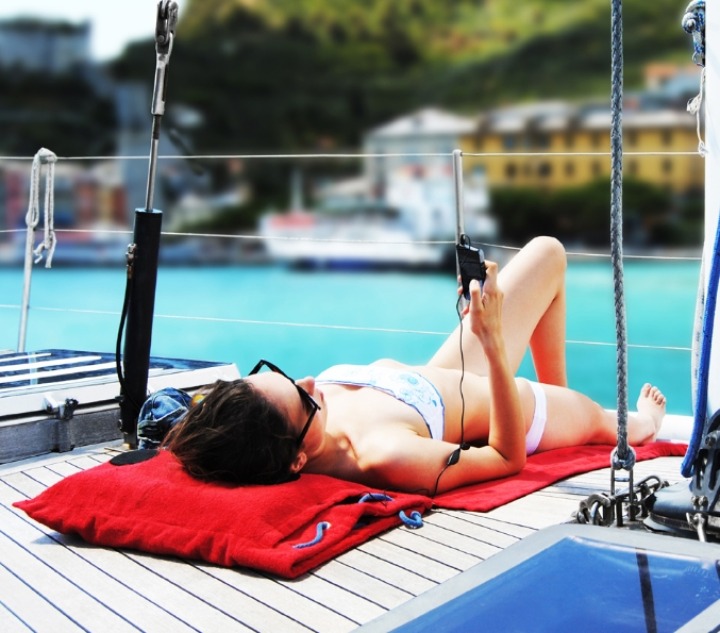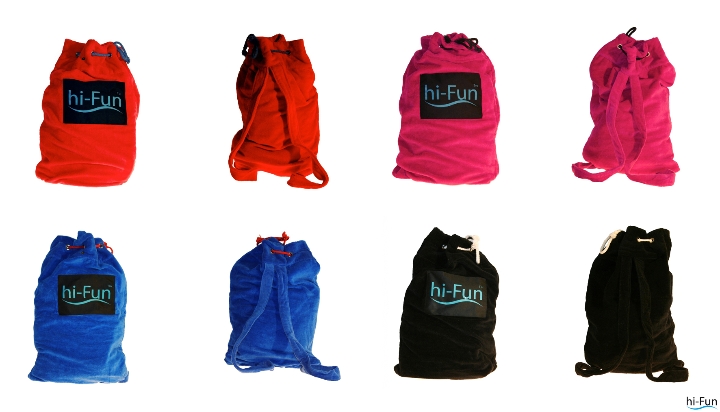 HI-FUN is a convenient round pillow with built-in speaker, a trendy accessory for home and convenient for travel! Thanks to a universal jack, can connect to your iPhone®, iPod®, Mp3 or CD player.
Available in 8 colors (red, brown, purple, black, blue, light blue, pink, fuchsia), in both summer and winter. It does not need batteries. Price: € 19.99