HI-CIGARETTE / The first hi-Fun electronic cigarette presented at Macef 2013 it has been modified: 2013-09-14 di
hi-Fun It submits to Macef, from the 12 15 September hi-Cigarette, a electronic cigarette high quality, equipped with a 650 mAh battery, with LED indicators to display the remaining battery and power regulator with three different intensities (light, medium, strong).
The uniqueness of hi-Fun It lies in being always managed to combine the best usability of the most innovative electronic devices with fashion trends, transforming simple everyday actions in unique and fun experiences. In addition to having already grasped the immense potential of ideas in very difficult times to be developed around the Apple world and electronic devices to talk, browse and listen to music, hi-Fun now choose to make more "attractive" a device like the cigarette electronics, which is experiencing a real boom and promises to fight the widespread problem of smoking addiction, especially among the very young.
"I feel this is the best way hi-Fun can contribute to helping as many people as possible, including heavy smokers like me, get rid of a really stupid habit", The words are of Guido FalckYoung Director of Fun and hi-smoker "converted"; "I smoked an average of 15 redheads a day for 40 years; with the electronic cigarette I went to 4 without any effort and my life has completely changed. So I could only believe in this new technology and propose it to the hi-Fun public, trying to optimize it through the innovation that distinguishes us and the partnership with Mental, an undisputed leader in terms of quality, safety and pleasantness of aromas. "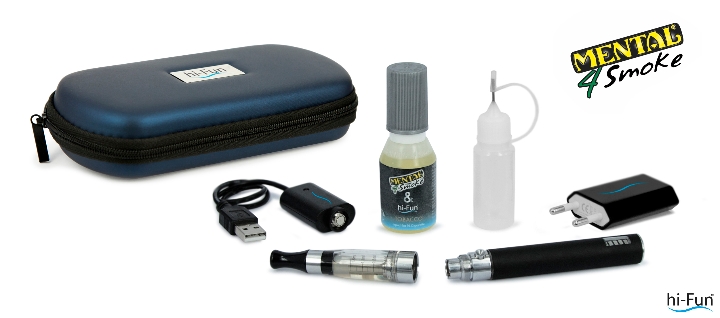 Included in the package of hi-Cigarette is in fact a small bottle of liquid Mental 4 Smoke Tobacco without nicotine; hi-Fun also distributes through its channels the full range of liquid Mental 4 Smoke, made with ingredients made in Italy in prestigious pharmaceutical chemical laboratories Fassi, quality assurance, with which hi-Fun is very proud to be working.