Heineken presents "The Club" at the Fuori Salone 2012
it has been modified:
2012-03-06
di
During the Fuori Salone 2012, Heineken presents "TheClub"The concept of the future night club (Zona Tortona). Origami will be the theme of the project implemented by the best emerging designers in the world under the leadership of Luc Schurgers and FabioRotella.
On the occasion of the design week in Milan, Heineken is previewing worldwideThe end result of Heineken Open Design Explorations - Edition 1 "The Club", the concorsointernazionale which involved the best emerging designers in the design of a nightclub conceptdi modern and avveniristico.A as of April 17 2012, in via Private Gaspare Bugatti 3 (Zona Tortona), it will finalmentefruibile by the public "the Club", an exclusive pop-up local signed Heineken and inspired Altema "Changing Perspectives" as the essence of the nightlife, which will have as elementoricorrente carrier and "origami" and the infinite variety of its transformations. "the Club" is the result of a creative adventure that involved 19 young designers provenientida Milan, New York, Sao Paulo and Tokyo under the guidance of a team worldwide riconosciutiprofessionisti including Luc Schurgers, founder of the collective MiniVegas (specializing in motion design), and Fabio Rotella of Studio Rotella (specializing in interior design).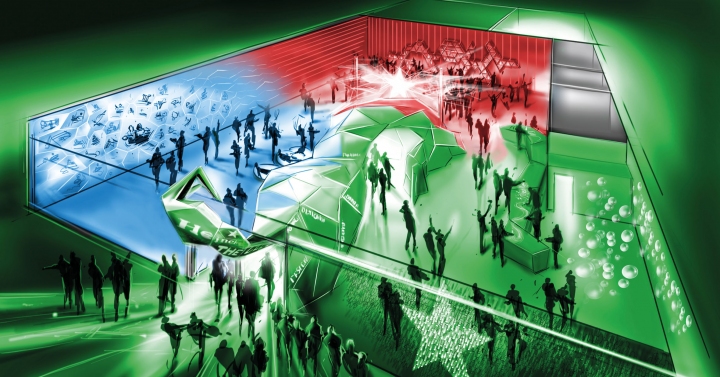 To give its visitors a memorable experience out of the ordinary, The Club is a project that, by combining different disciplines - including product design, fashion design, motion design and interior design - focused on the study of each element belonging at a nightclub, the lights up to the rooms to the furnishings and diinterazione mode among people. The result is an environment dominated from the origami that early entrance, continues in a flexible structure which divides the space inside the club and back, cometema applicant in the stage over sofas and look for staff . Even the lighting becomes a crucial element of furniture that features three diversearee, one blue, one red and one green, within which everything changes color, including that of the Heineken Star Bottle bottles, which light up the night revealing wonderful origami invisible in the light of the day with the intention of stimulating the interaction between people inside the room, the Club has created an interactive bar where you can order your own beer and communicate through the innovative "touch sensitive design." Freedom of creativity and innovation are the hallmarks of a concept that expresses the personality and open international brand Heineken and its consumers, self-confident, always attracted to new experiences and tend to socialize in any context.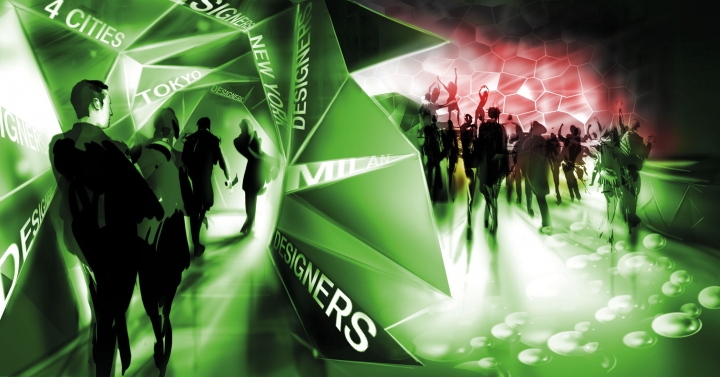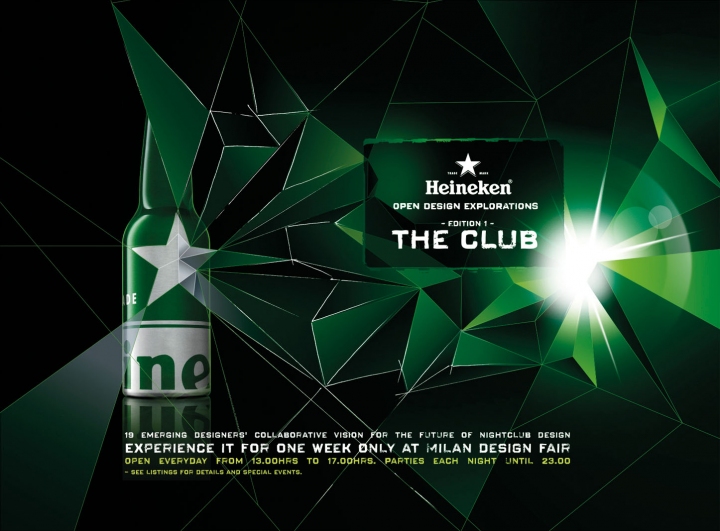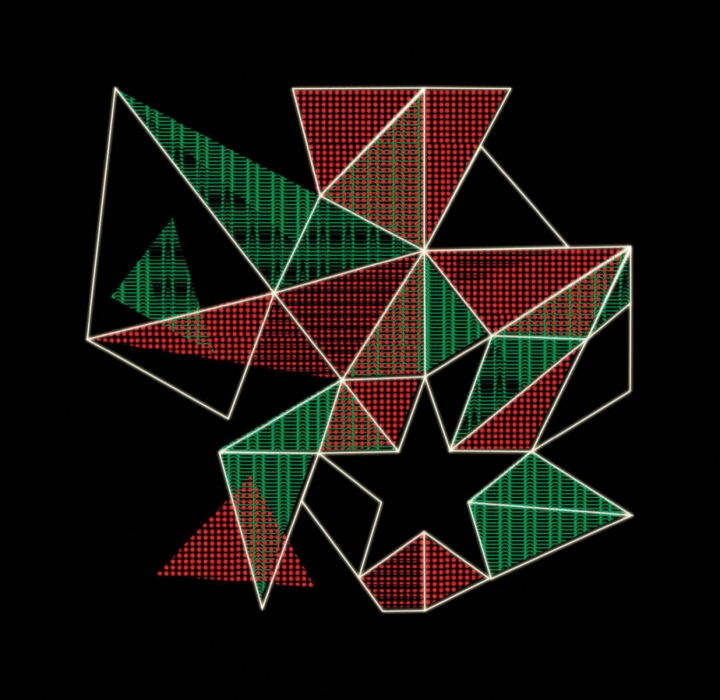 The Club
Via Gaspare Bugatti Private 3, Zona Tortona, Milan
Open from the 17 20 April, from hours 13