Heart Gallery: objects in the romantic theme for Valentine's Day 2014
it has been modified:
+2014
di
Gifts passionate and impactful for Valentine 2014Without forgetting that touch of irony that never hurts.
Heart Gallery, Mark Creativando, Celebrates Valentine 2014 with objects from the particular message and meaning, strictly in romantic theme. The objects are ceramic, handmade and totally Made in Italy. Concern for the environment is total.
The entire collection of ceramic Heart Gallery is produced using only non-toxic glazes, unleaded, Italian clay carefully selected and cooked using energy from photovoltaic systems.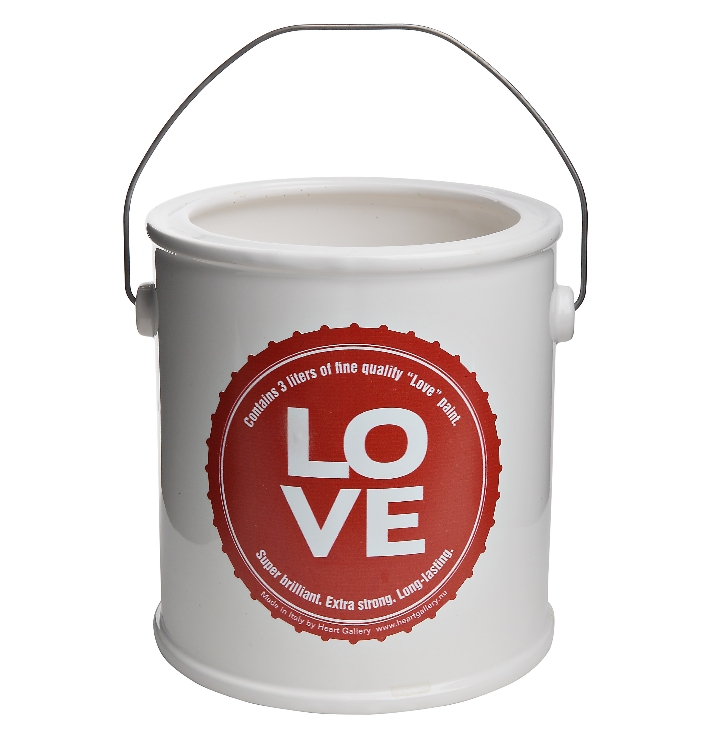 Yes We Can Love
It is called Yes We Can the new jar of color made of ceramic. Customized with a red label from the unequivocal message with the word Love, is available in two variants. The full version can be used as a support vessel, while in the version Half is designed both as a humidifier for the radiator and as a vessel to hang on the wall. Eclectic and colorful, Yes We Can vessels are also carriers of posts: Happiness, Hope and Joy.
Design: CDT Design Studio
Full Size Yes We Can: max 16 18 x H cm
Dimensions Yes We Can Half: max x 16 10 18 x H cm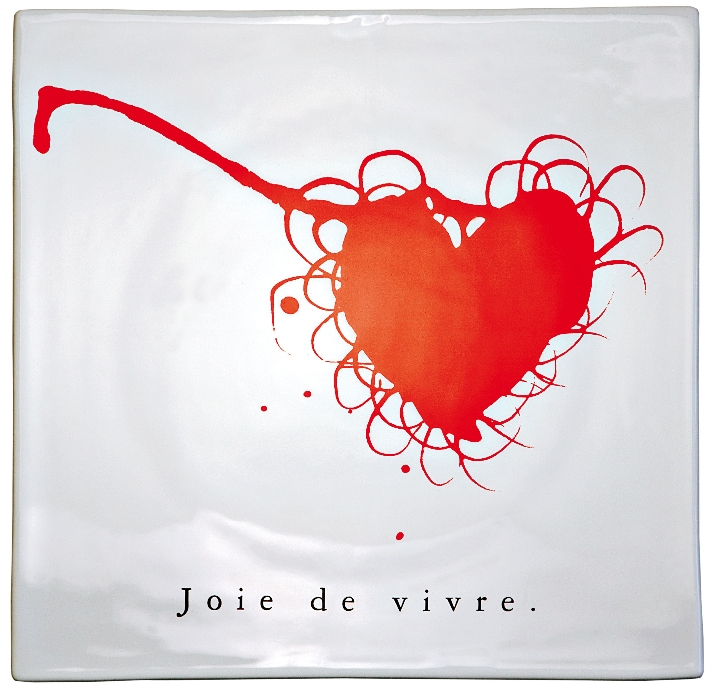 "Joie de Vivre"
It is part of a collection of ceramic plates, handmade in Italy, strictly using only non-toxic and lead-free. Joie de Vivre can be used as a decorative object, or to bring to the table cakes, cheese, etc., Or even as a placemat. Its simple shape is enhanced by playing a big red heart.
Artwork: Laura Ellero
dimensions: loaf pan of 11 x 26 cm (9x5inches)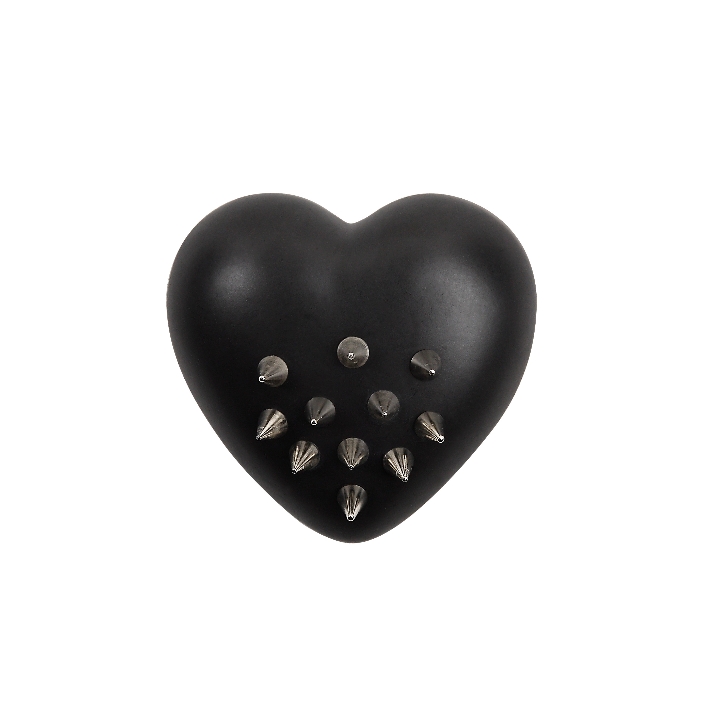 Heart Rock
This heart is perfect for anyone who has a soul and a little metal 'transgressive. After all ... even the studs can be romantic!
Artwork: 7 7 × Design Studio
dimensions: × × 12 6,5 12 h cm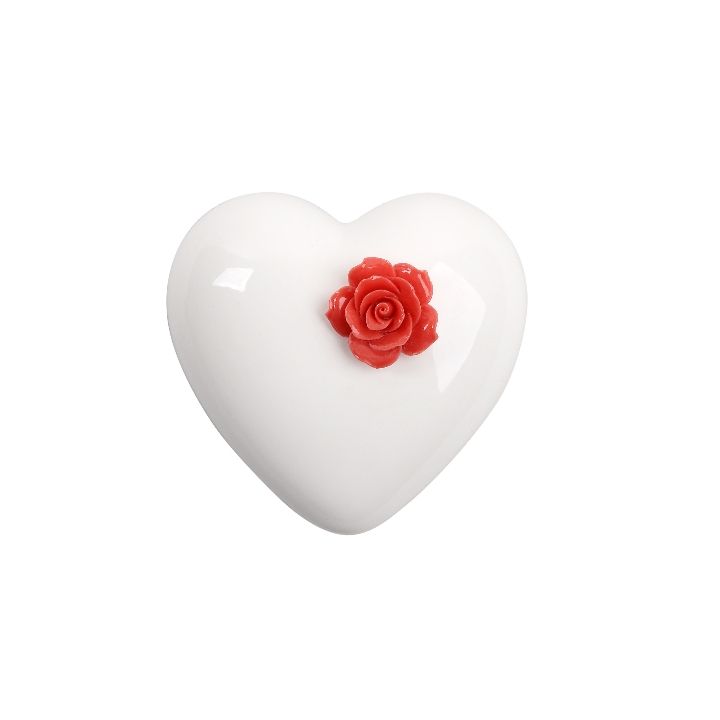 Heart Little Rose
Little Rose. There could not be a more appropriate name for this tender heart characterized by the application of a little rose red ceramic on the right side. To say I love you sometimes just a flower.
Artwork: Laura Ellero
dimensions: × × 12 6,5 12 h cm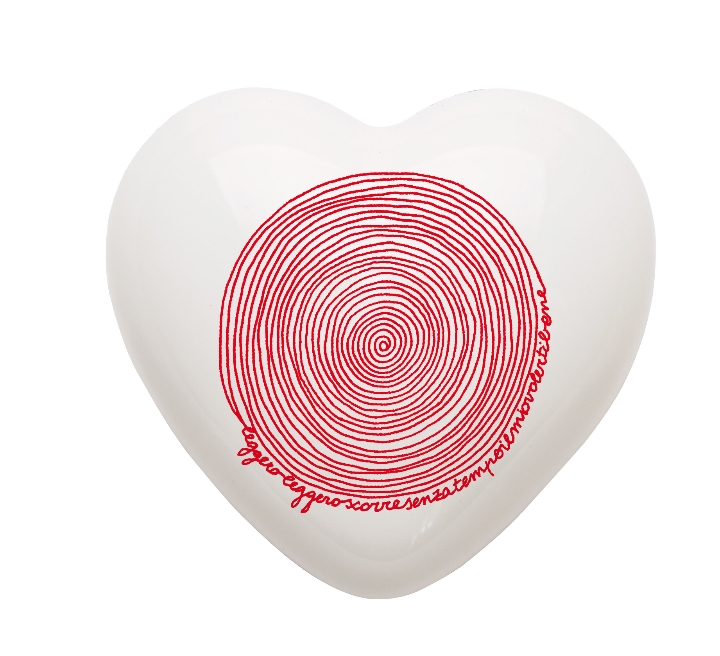 Heart Timeless
Light light flowing timeless my love you. This is the phrase that closes the endless spiral of love that the heart Timeless dedicated to all lovers.
Artwork: Laura Leita
dimensions: × × 12 6,5 12 h cm