GUMDESIGN - chair Jude Thaddeus
it has been modified:
2015-07-03
di
Gumdesign draws the chair of Jude in a formal interpretation that comes from poverty and generosity, qualities that characterized the apostle. The chair is part of the exhibition "13 chairs for the Last Supper" edited by Ghigos, 13 designers invited to represent the sessions of the 13 apostles in a transversal way.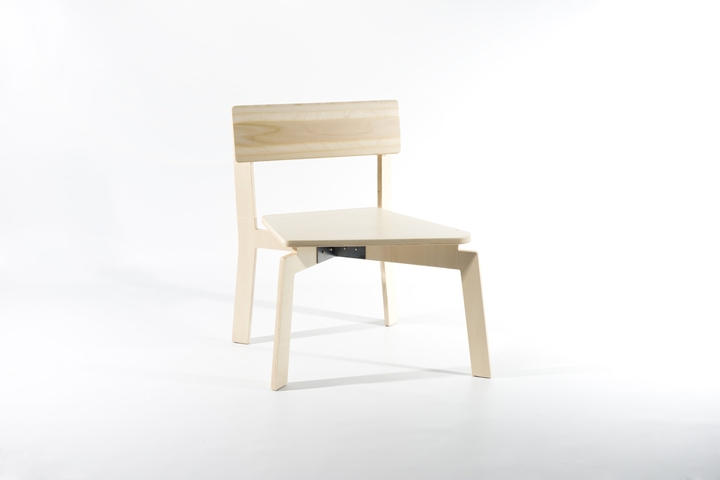 A seat pine plywoodTreated to natural and derived from single flatbed; simple joints and a single steel reinforcement (the strength of the core) to guarantee strength and functionality.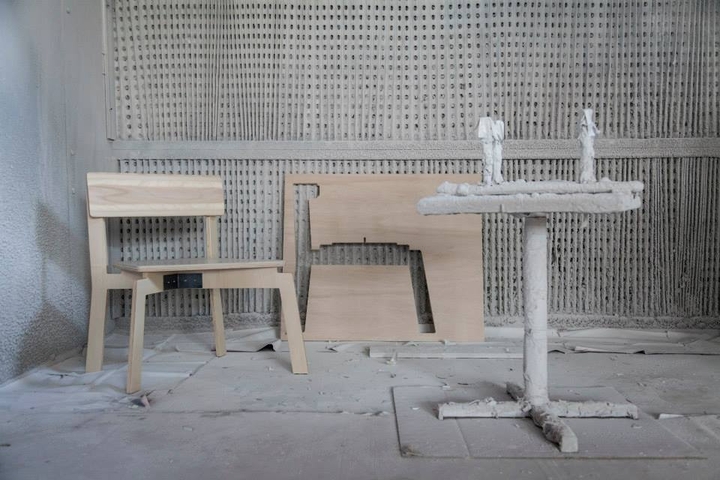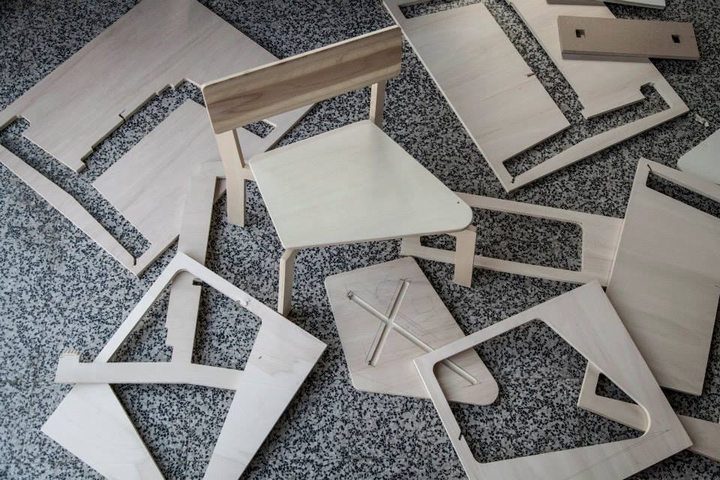 A session that stretches to the nearby in an act of extreme generosity e allows a second one person to rest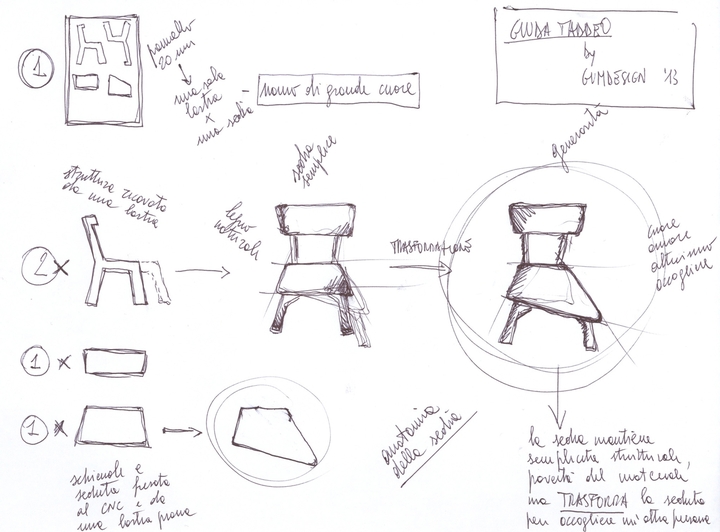 Laura Fiaschi, designer and graphics, with Gabriele Pardi architect in the 1999 found the studio GUMDESIGN. Received numerous awards including the first prize in the international competition of creativity "Swiss in Cheese", first prize in the architectural competition for Marinella di Selinunte, the First Prize in the national competition "Manifesto for the Carnival of Torre del Lago Puccini", the 2 ° Award (2012) and four special mentions in the international competition "Young & Design", The second prize in the competition by invitation "Dignity Design". Alessandro Mendini for select the Design Museum of the Milan Triennale the Swing tasting glass; Dyade Ltd invites Gumdesign to represent the Italian design for IDEA in London during the London Design Festival and Magma Museum welcomes some permanent prodottidisegnati study; are selected by the Milan Triennale for a major exhibition at the Santral Museum of Istanbul e Vittorio Sgarbi chooses them for the Italian Pavilion (Venice Biennale) at the Museum Pecci. The MoMa in San Francisco Swing and select Goblets for a major exhibition and the museum's permanent.