Glass Drop, a drop of molten glass - the suspension of Diesel with Foscarini it has been modified: 2017-01-08 di
As a small drop of hot glass, Glass Drop seems to represent the magical and elusive nature of this raw material, with the smooth and solid, just before taking shape in an old laboratory blowing.
Contemporary and unmistakable, the suspension - signed by Diesel Creative Team and transformed into reality thanks to the know-how and experimentation on materials Foscarini - lives a double life thanks to its aluminum surface finish that covers the blown glass body and interacts with the light. When switched off, the lamp reflects the surrounding objects and environment like a mirror; if turned on, the mirror effect disappears and the lamp emits a warm glow, with a vintage flavor, targeted and diffused at the same time.
A "Double Life"Which has always characterized Glass, Another model of the collection Diesel with Foscarini presented in 2009. Glas and Glass Drop in fact have in common materials and production processes, while speaking very different languages: from strong industrial first, whose shape is used lamps in factories and workshops around the world; precious liquid and the second, with its technological gown shimmering aluminum.
Glass Drop can be used alone or in multiple installations, in which he expresses the most of their nature. May well give rise to horizontal compositions, suspended on a long table in a home environment or a counter in a collective space, or vertically, of different heights, to furnish a large entrance, a stairwell or a space reception.
It always comes from Foscarini the technical solution that allows you to dial in the vertical up to 9 hanging lamps: the rosette multiple. A proposal that combines functionality and harmony of the sign, valuing the great stage presence, for example, a cascade of Glass Drop.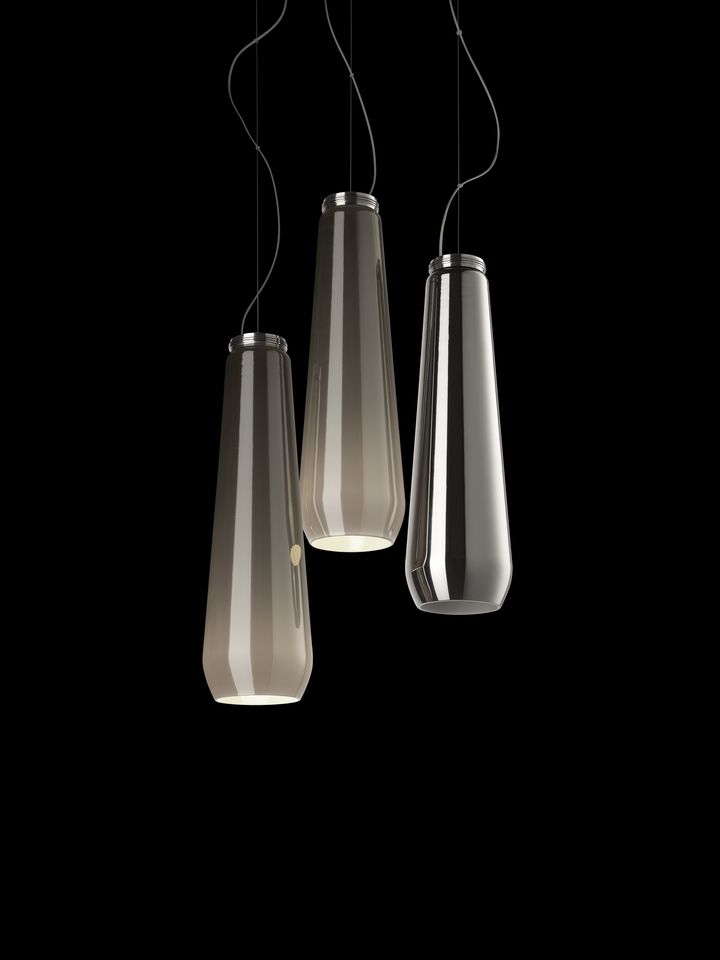 For more information please visist the site: diesel.foscarini.com