GATTONI TAPS: Under Window, spandrels intelligent taps
it has been modified:
2013-12-12
di
More than 100 models They are present in the CATALOGUE KITCHEN GENERAL Gattoni Rubinetteria, Novara company with almost sixty years of history, deeply rooted in the main Italian district of sanitary fittings.
In particular, today offers the market intelligent sub-window taps, with particular attention to products practical needs that may be encountered when the kitchen sink is positioned in the vicinity of windows or fixtures that may hinder their proper functioning.
It is three models, named UNDER WINDOW, Each of which complies with its own style and extremely versatile features.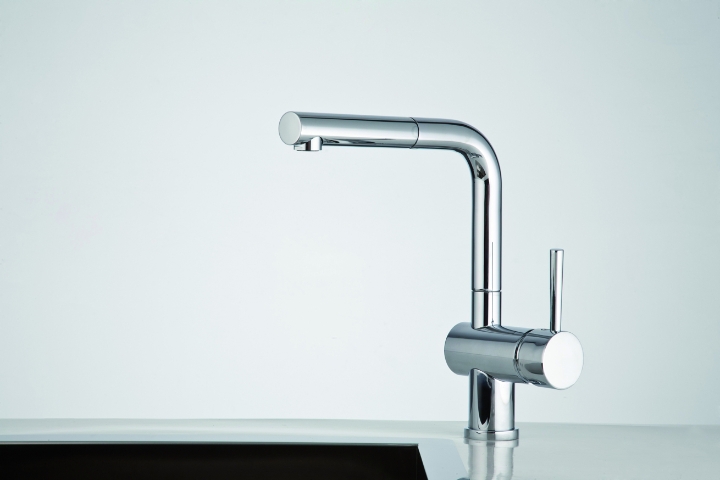 UNDER WINDOW 0415 It is definitely the most effective. It is a single-lever mixer in chromed brass cm 25,4 cm in height, composed of a major swivel spout with a protrusion cm 22,4, whose terminal part is transformed into single jet extractable shower. Around the sink mixer body it is completely removed from its seat and reclining in 90 ° on the plane.
Price: Euro 332,00 chromed brass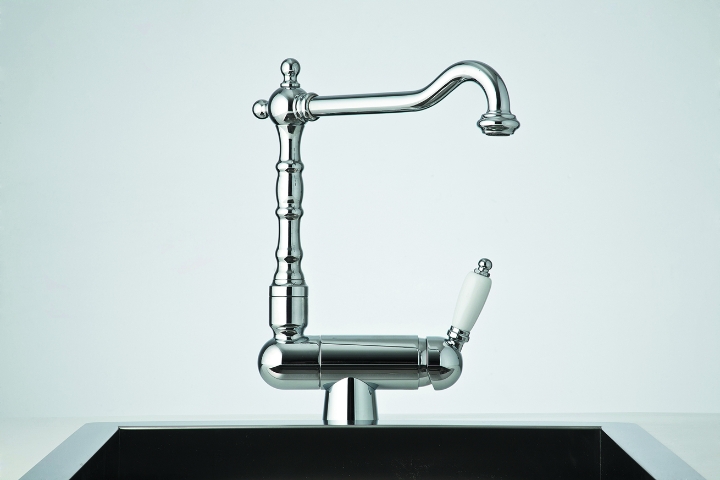 UNDER WINDOW 60146 It is a sink mixer from the line since the siècle and aims for the more classical cuisine. Its swivel spout cm 24 20 cm in height and overhang in front reclines 90 °. It 'available in 6 finishes, embellished by the knob of white ceramic mixing lever: chrome-plated brass; chrome / gold; chrome / satin; old copper, old brass, antique steel.
Price: Euro 226,00 chromed brass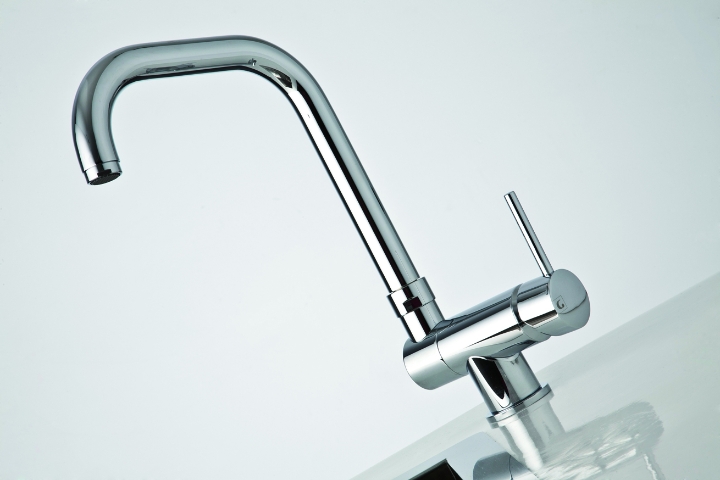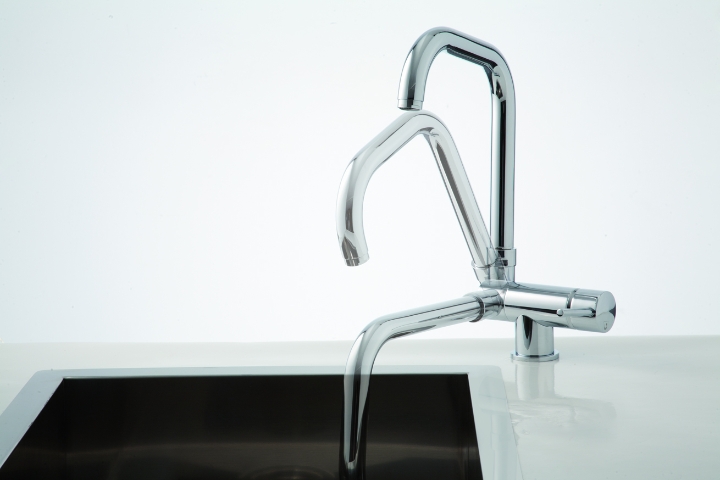 UNDER WINDOW 60147 provides an essential line and is available in 3 finishes: chrome plated brass, satin chrome and antique steel. Its slender mouth 26 cm high, is rotatable and the need is reclining in front 90 °. The total height of the mixer from the sink top is cm 33,7 while the mouth has a ledge cm 18,6.
Price: Euro 216,00 chromed brass