Photography and design: the minimal atmosphere of Fontanot shots it has been modified: 2014-07-22 di
The elegant style and contemporary design of the stairs Fontanot pours in a shooting impressive.
Focus undisputed are precisely the stairs, while the human element is embodied in Laura Fontanot, designers and soul of the brand, Which was put into play as a photographic subject.
La Polish photographer Diana Lapin crystallizes the movement in shots liquids and suffused, pervaded by a light that evokes the dawn, the time of change and rebirth.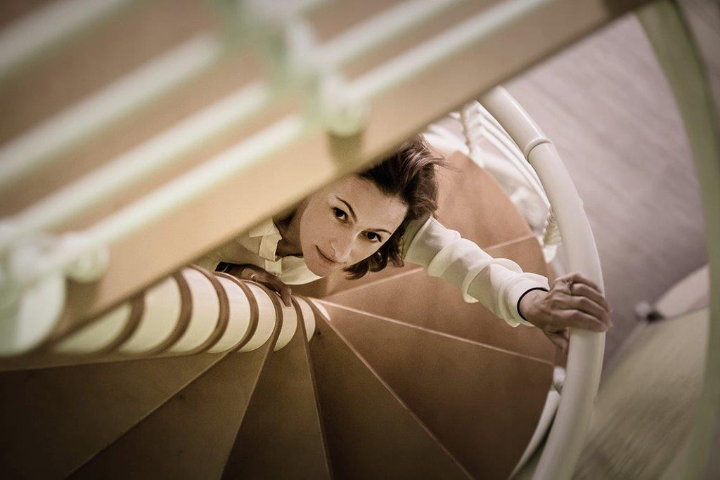 The evolution and dynamics, in fact, are among the key assets of Fontanot, brand excellence Made in Italy, which for over 70 years designs and manufactures furnishing solutions for exterior and interior, strong structures and functional at the same time connoted delicate and minimalist aesthetics.
In the gallery of Lapin, il Minimalism and the beauty of concrete stairs echo the same qualities found in the female figure: The basic colors and the classic cut of clothing seem sewn on the person, as well as details of the styling of the stairs are a natural consequence of their design.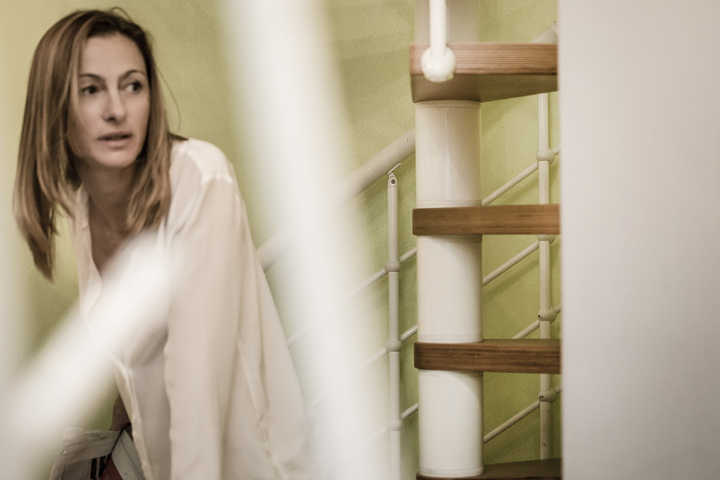 Not only that far from being a mere architectural element, the scale becomes a symbol of a curiosity, an aspiration to something higher, often invisible. Each shot shows the person intent on trying something, going up the steps or leaning balustrades: research is one of the fundamental values ​​of Fontanot, the constant desire to innovate and push towards the futuristic.
Even the actions of everyday life - drink coffee, read the paper - in their mise-en-scène on the steps, at the same time give the feeling of relaxation and dynamism. The scale becomes a protected place, a temporary shelter before getting back on the road to the new, before resuming the journey to the top and the other.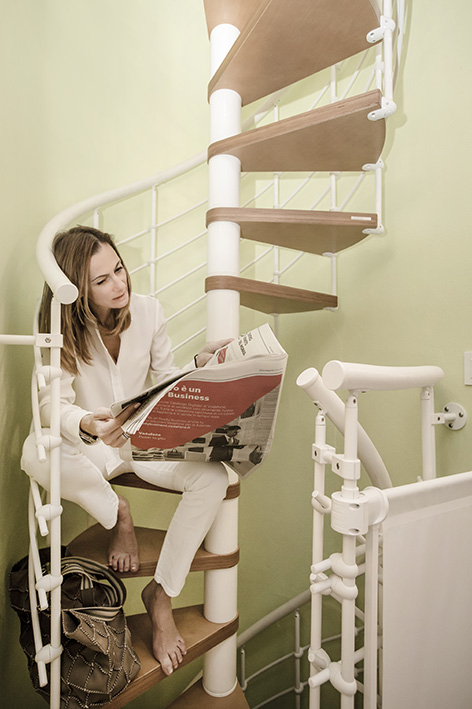 The collection of photographs comes from the desire of mix artistic disciplines and communication channels: The architecture is a branch of art is often considered the more technical, while the design is seen as a direct product of creativity and photography as a vehicle of communication emotional. Technical design, creativity in the design and aesthetic emotion: the three constituent elements of each idea signed Fontanot.