Foscarini / Innerlight, Wall sculpture> it has been modified: +2012 04-26-XNUMX> di
Innerlight, The lamp designed by Simon Pengelly per Foscarini consists of three overlapping bands, slightly concave and with different inclinations, supported by a shell made of translucent polycarbonate, which hides the technical part.
And 'fascinating even when turned off by the play of light and shadow that animates it, Innerlight was designed as a wall sculpture that once turned on, comes to life and turns into a fine platform for the light.
Innerlight is a three-dimensional picture that changes meaning and function when the lamp is on. The light beam that bounces off the wall highlights the contours and defines the shape of the lamp, inspired by the sculptures of Richard Serra.
This creates a sophisticated play of shadows and reflections, while the light propagates from the inside (hence the name Innerlight) of each of the three bands, spreading in different directions. The light source, constituted by two fluorescent lamps arranged on different planes, ensures a good illumination in every direction, either towards the wall along which the slabs, with an effect changing and sophisticated.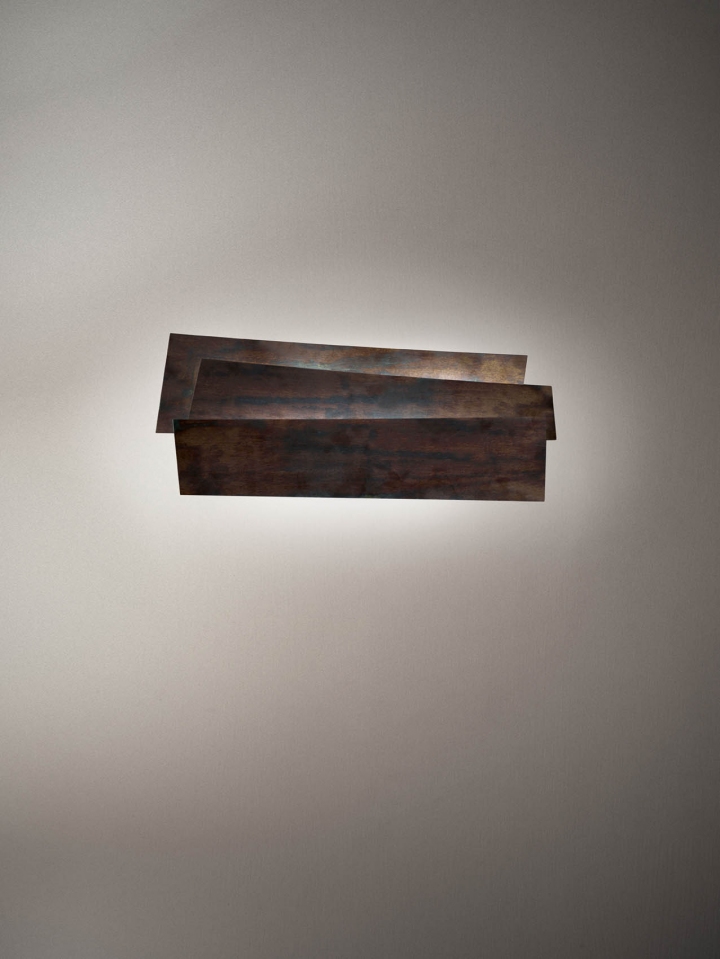 Innerlight is available in two versions: white, who sees the light protagonist in its purity, or in a particular finish material, which underlines the depth.
To purchase wall lamp Innerlight Foscarini online
Click here
Suitable for both domestic solutions that contract, Innerlight reveals in every situation its dual personality: sculpture and wall lamp, always characterized by an essential and decisive and understated elegance.
More information about: www.foscarini.it