"FIAT LUX!" Leucos suspension lamps: a proposal for every environment it has been modified: 2018-03-05 di
"FIAT LUX!" Leucos suspension lamps: a proposal for every environmentLEUCOS, a historic Italian company in the lighting sector, offers various solutions for those who want to illuminate environments with pendant lamps, all with a refined and technologically advanced design .
AELLA mini - suspension and wall / ceiling, Design by Toso & Massari - 2016
Suspended or wall, proposed with different finishes of the glass and appearance of the speaker, colors and shades, Aella mini pendant interprets the variety, the ability to choose from a wide range of customizations closer to the individual sensibilities of the current era.
Supported by the same cable that supplies her energy, hanging from a rosette, fixed in horizontal, in her smallest series she broadens the genealogy of a project capable of redefining itself from fixed constants to the transfiguration of a tradition of design and quality into new and coherent projects. of precious glass processing capable of effectively interpreting the current society.
TRIGONA - Design Danilo de Rossi - 2015
Trigona has the accent on the first vowel. Its name, like the substance of its form, depends mathematically on the number three which represents the sum of the different possible modes of illumination that the lamp produces. The perfect number, so dear to Pythagoras, indicates the succession of the thin and resistant layers of blown borosilicate glass that concentrically overlap in their composition, each showing its own chromatic quality.

VOLTA - Design by industrial design
Volta is a luminous line, a straight line suspended in the air that abstracts its representative form from the simple characteristics that distinguish its qualities. It is only and only a synthetic, direct profile, original in demonstrating the technical capabilities of a ductile suspension lamp in use, silent in occupying space, flexible in appropriating places.
IXI-O - Design Filippo Caprioglio featuring Leucos Lab - 2017
IXI-O is a lamp constructed from reflected light. A precious brightness created through the contrast between the light source, a small ring anchored to the ceiling without evidence, and the brilliant crystal rods capable of reverberating the typicality of a light that draws strength from the impact with the rods suspended in balance.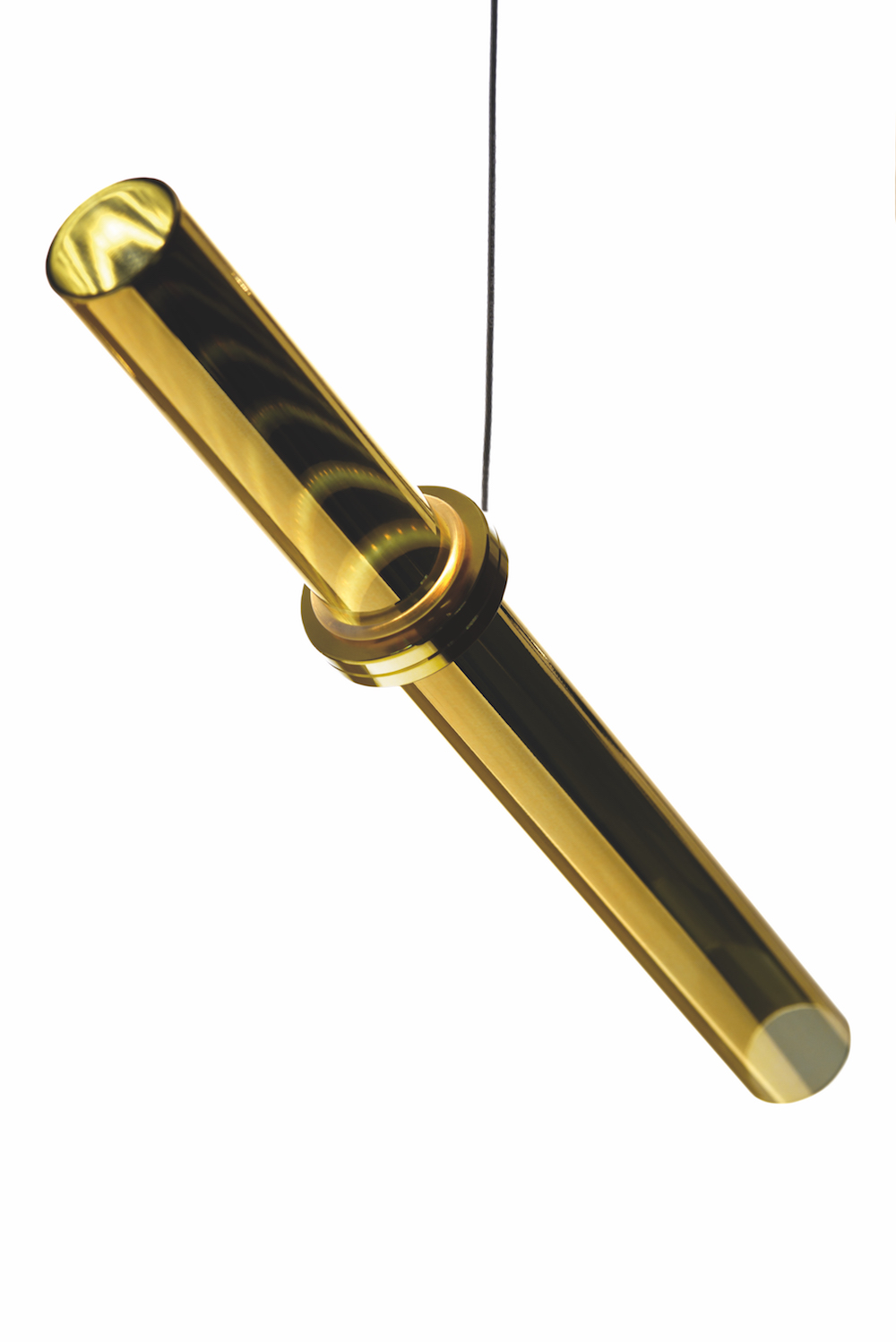 Leucos, always, thanks to a wide and articulated offer, offers lamps made in many finishes, nuances and precious materials such as marble, metal, glass; refined and elegant objects able to furnish domestic and contract environments, able to precisely characterize every environment.
For this reason, Leucos is still today a reliable and indispensable partner to accompany with professionalism and passion the work of architects and designers able to best meet the needs of its customers.