Falper / collection Shape Ages it has been modified: 2013-06-08 di
Evolution of the Shape collection (presented in 2006), the Shape EVO di Falper it differs mainly for working the edges made with bevelling 45 degrees. Shape Ages retains the charm of a perfect balance between sophistication and luxury without excess, however, enriched with precious details, such as: handles throat in polished stainless steel, new basins, Cristalplant large, practical compartments built into the structure of the cabinet .
On the Shape collection EVO are also available imbedded Cristalplant mod. Shape, Round and Square.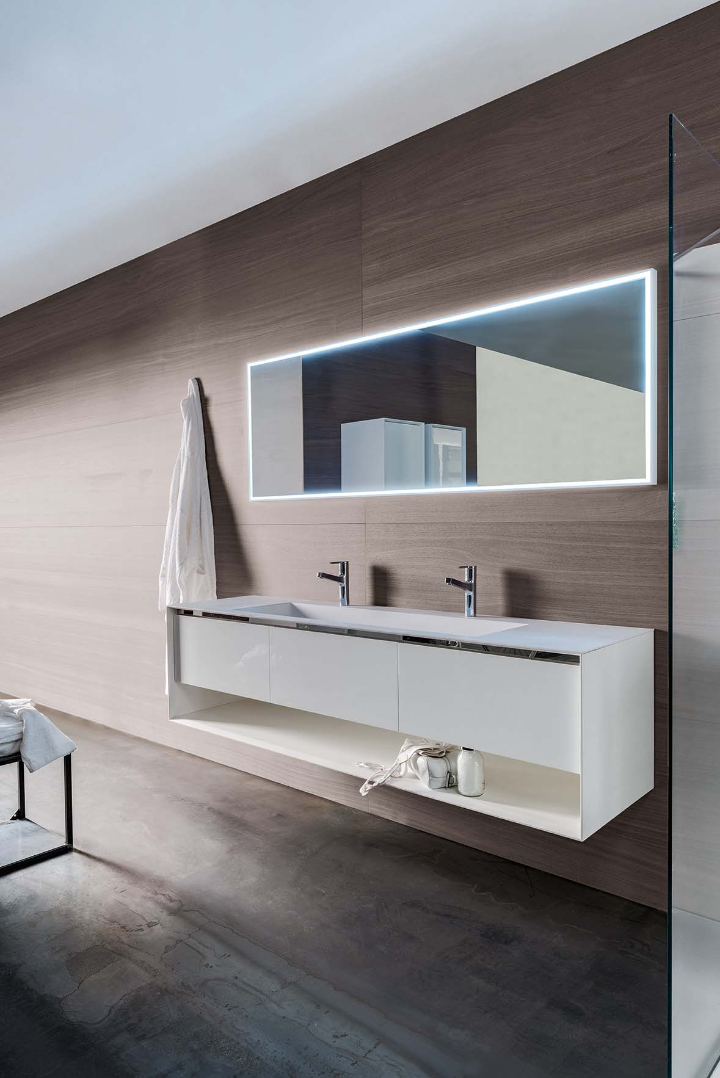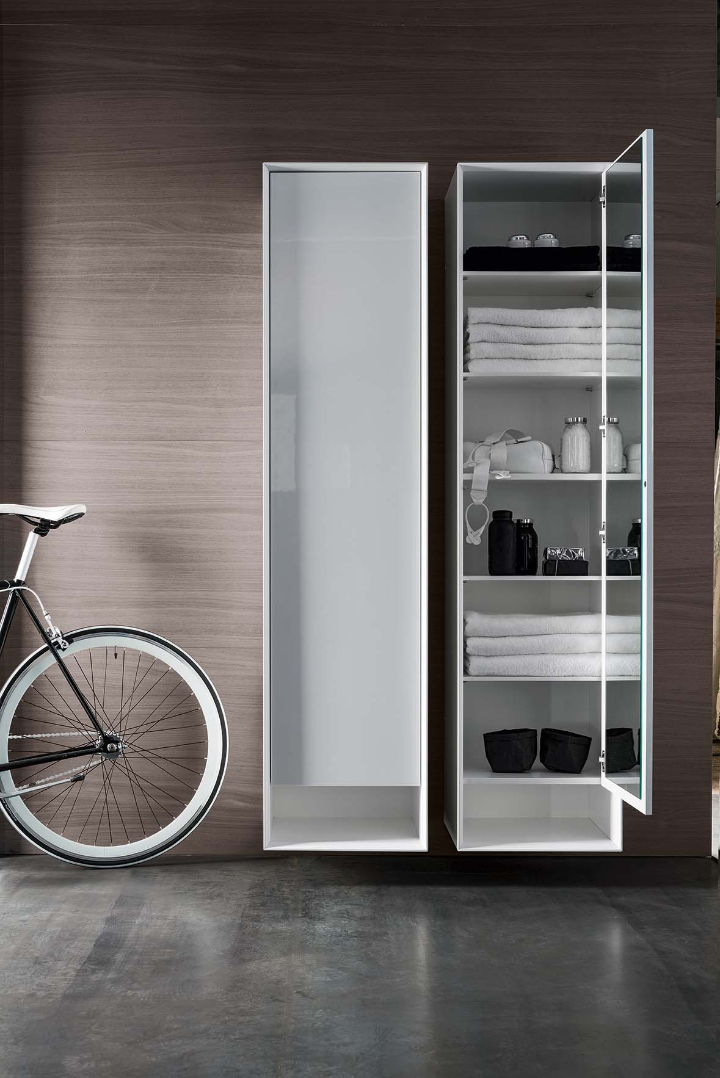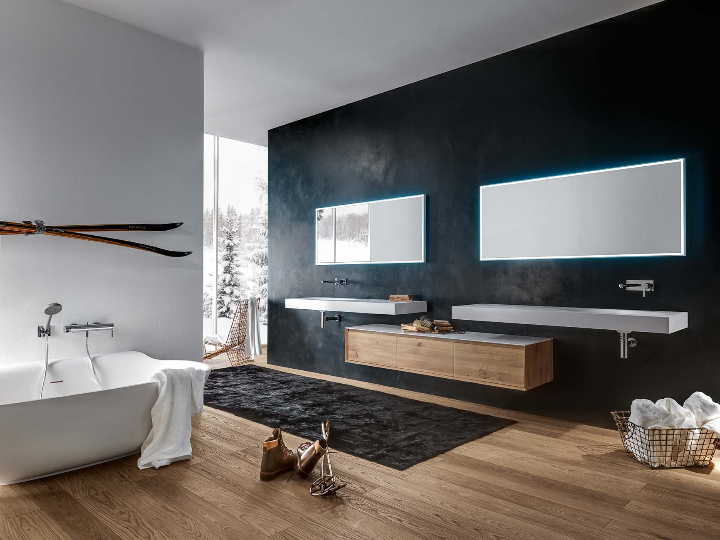 Shape Ages solid is the version in solid oak, available with integrated sink Cristaplant model Shape, Square, Round and is complete with columns installed either recessed, plus mirrors containers. Shape Ages Solid differs for the entire structure built entirely of solid oakIncluding even the drawers with grooved handle.