Fabrica / TABLE IN WONDERLAND: A new exhibition furniture system for the Benetton store in Miami
it has been modified:
2013-01-13
di
Table in Wonderland is a system of furniture exhibition created for the Benetton flagship store in Miami.
Designed by designer Fabrica Charlotte Juillard and David Raffoul, Table in Wonderland has been created especially for the renovated flagship store United Colors of Benetton Miami, which debuted in December 2012 during Design Miami / Art Basel.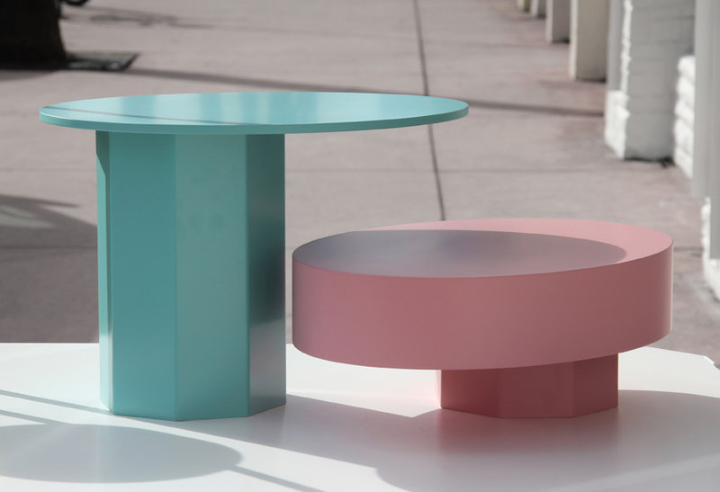 The furniture system is designed to be modular forms that fit together in various combinations, remembers the landscape of the city of the sea and its Art Deco buildings in pastel colors. Modular and flexible, the system offers a variety of customized solutions, mixing forms, surfaces and geometries multicolored, in line with the distinctive brand Benetton.