Expocasa performs 50 years: from the 2 10 March in Turin ideas and tips for decorating.
it has been modified:
2013-02-14
di
Not many fairs in the Italian market that can boast the longevity of Expocasa, The most important event B2C Northwest dedicated to furniture. Since 2 10 to next March at the Lingotto Fiere in Turin, EXPOCASA- organized by GL events Lingotto Italian-Fiere- off fifty candles, a fact that by itself testifies to the success of a born salon and thought to involve the general public, but which is now a reference point for all professionals sector, in particular architects, interior designers and decorators.
An edition full of news that will be developed in three pavilions, to promote the exchange of ideas and to create new opportunities and business relationships. Increasing attention to the interaction with the audience, made through social networks and events created especially as the opportunity to receive free tips from selected architects. Four thematic areas at the fair, with classical furnishings, to modern to contemporary to arrive and finally to design, All expertly mixed like a journey through tuttigli living styles, able to satisfy the tastes of every kind of customer. I'm instead of six types of products on display, by the inevitable furnishings to tissues, from furniture for bathroom lighting, products for the outdoors, the new technologies applied to the world of restructuring.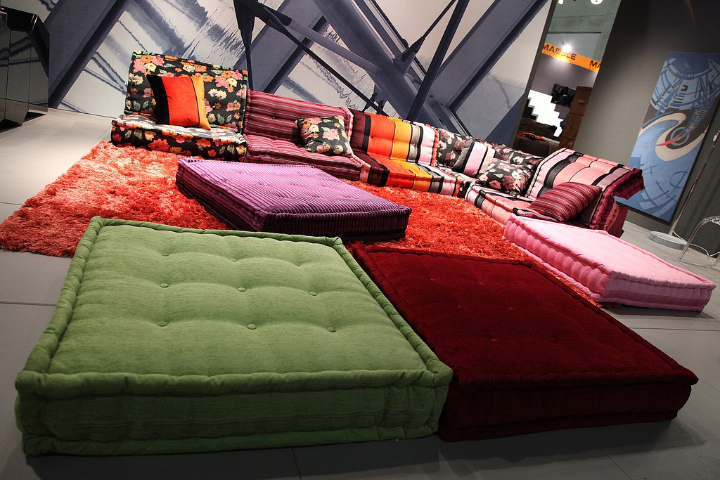 In this offer is added, the fourth edition of toBEeco, The exhibition contest aimed at rewarding designers and companies who choose to confront the issue dell'ecologiae the reuse of materials with products, projects and concepts that combine creativity, social responsibility and innovation industrial: A unique opportunity for designers to emerge, measure market opportunities and farnascere new synergies with operators and manufacturers in the industry. For the visitor an opportunity to explore with ununico ticket a real "show within the show" and find creative new solutions and fresh, designed for both home and designed to make our world better. A great conference on the theme of design for women with international guests and guided tours to discover the secrets of some of the leading companies in Italy in the design sector just two of many
innovations planned for the fourth edition of toBEeco.
Finally, do not miss specific initiatives dedicated to exhibitors, without which Expocasa could not have reached the milestone of longevity, which is celebrated this year. It will be proposed as well a series of seminars on communication aimed at sales to provide the participating companies real opportunities for deepening.
A trade fair for all so, to tell and be told the new trends, new opportunities and ways to redesign living spaces in this 2013 who also need a design boost for farfronte the crisis.
More on expocasa.it e facebook.com/Expocasa.LingottoFiere