Emilio Nanni / Croissant collection
it has been modified:
2012-05-16
di
Real success of 2011, sitting Croissant now sees an expansion of the collection: a distinct personality and declared contemporaneity, Croissant now comprises numerous variants, able to create environments homogeneous but never dull.
The new collection includes three models of stools, made of different heights and with the possibility of back; two models of tables, the floor alternately round or rectangular; and finally a revival of the lounge chair Croissant, whose novel coating pearl gray makes it particularly suitable in formal and elegant.
Characterized by a remarkable formal solidity, Croissant is made of natural beech or bleached, in combination with a wide range of fabric colors. The single-color variants - with neutral tones and natural like black, gray mud, white or bright colors like yellow, red, teal blue and other colors from the RAL-NCS - even out the color instead of the structure with that of the coated cloth, fabric , leather or leather.
Designer: Emilio Nanni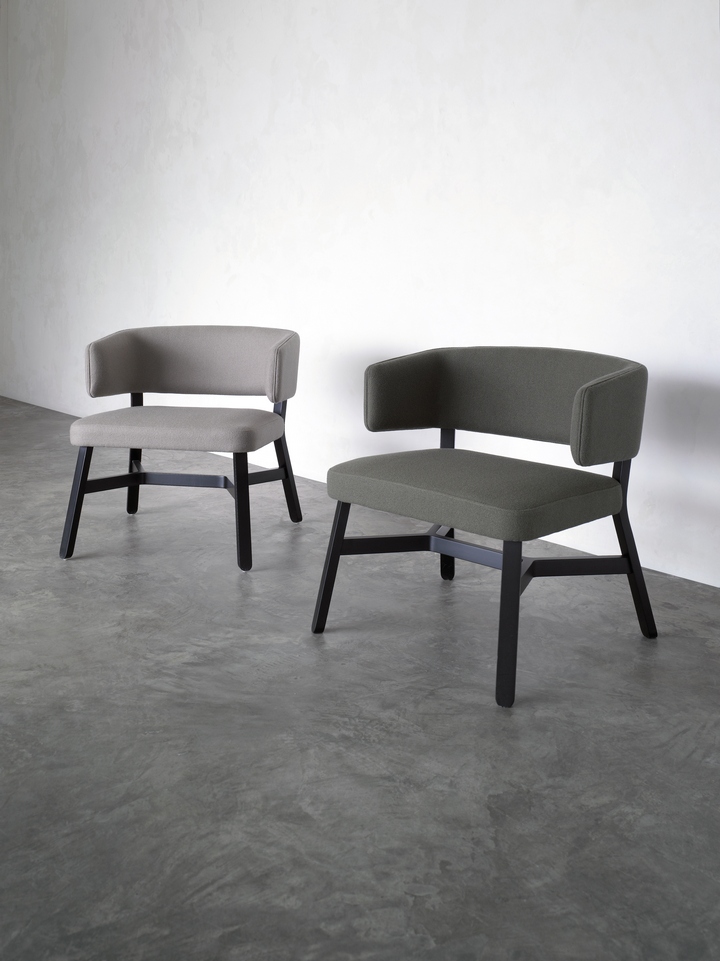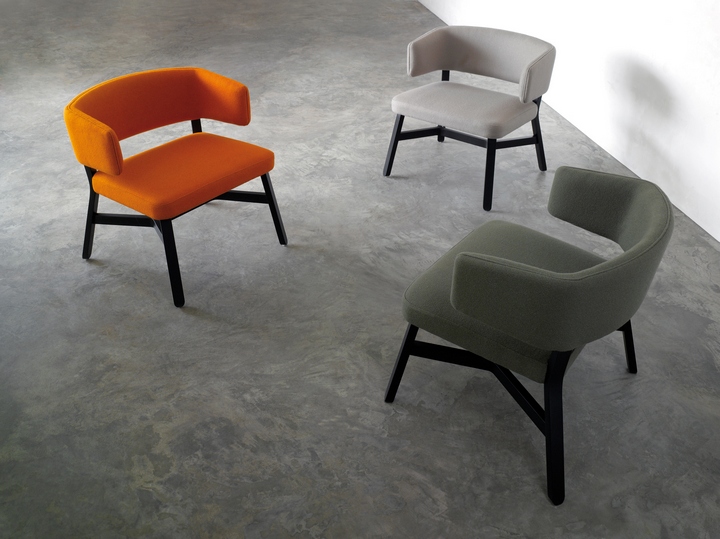 dimensions:
Stool - Low: basic 46 / 47 cm, height 49 cm; Top: basic 47 / 52,5 cm, height 82 cm;
with back: basic 47 / 52,5, height: 82 cm, seat height 99 cm.
Chair - Cm base 49, 76 cm height, sitting height cm 48.
Armchair - Base 49 / 62 cm, height cm 76, 48 seat height cm.
lounge - Base 60 / 72 cm, height cm 69, 41 seat height cm.
Square table - Base 100 100 x cm, height: 75 cm.
round table - Basic 120 120 x cm, height 75 cm.
Versions: chair, armchair, lounge, stool, tables
Colors and finishes: in a wide range of colors, upholstery cloth, fabric, leather, faux leather.