Propeller, hoods or lamps that illuminate who aspire?
it has been modified:
2014-11-24
di
Hoods or lamps that illuminate who aspire? Hard to find an answer in front of the combination of forms and functions with which Elica is meeting a market need.
The living areas have been reduced to a minimum; the kitchen, became the heart of the house, is shown and lived, is this a sign of a trend and lifestyle has become customary.
Propeller has pioneered the trend: nine years ago, in 2005, has launched the first hood-lamps and today has two novelties, Edith and Seashell, with even higher performance.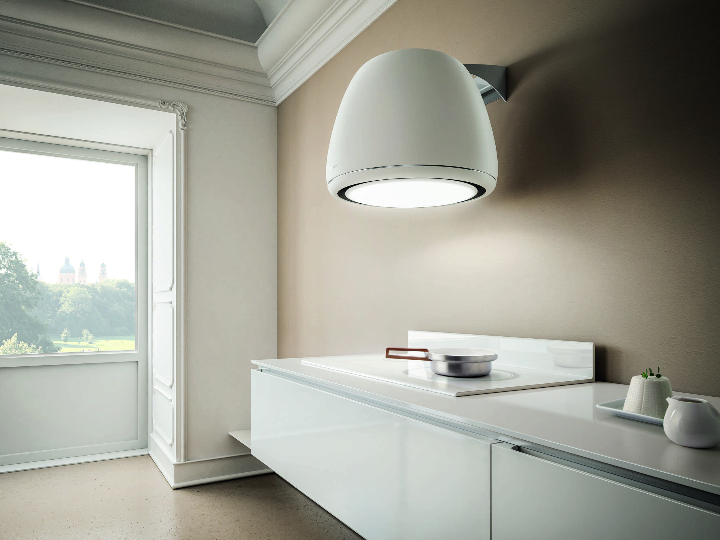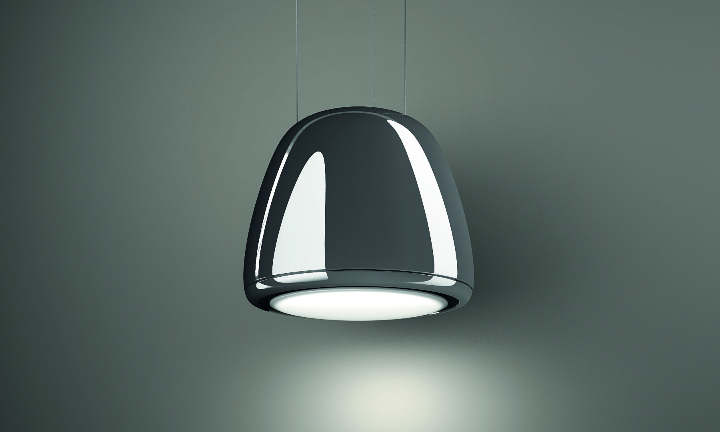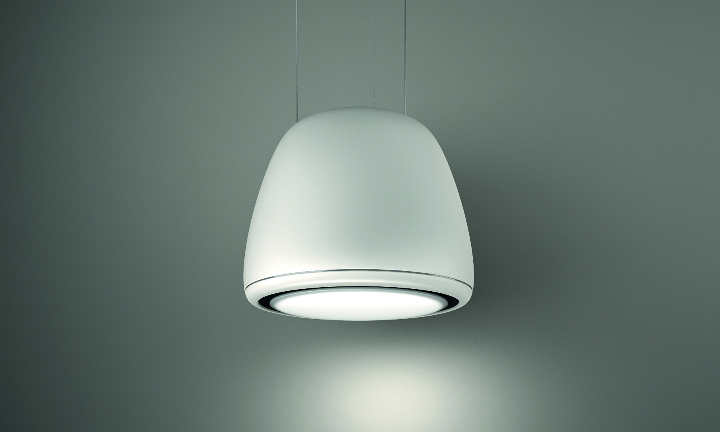 Edith
It is characterized by compact dimensions that make the application particularly versatile: it can be used alone or in pairs, wall or suspension.
"Edith is the total balance: there is an element that dominates the others," tells the designer Fabrizio Crisà. "The curve which represents the profile of Edith is wound on itself at the bottom: in the design phase I tried hundreds of curvatures, one millimeter would change the overall appearance".
Edith is beautiful outside and inside special. This hood can fulfill the dual function, suction and illumination, thanks to technology evolution, introduced in 2005 and revolutionized today to get even higher performance. Real "technological heart" with reduced size, Evolution allows models as Edith to ensure the optimal quality of air and light. In the lower part of the hood on a single circular disk it is positioned rich set of LEDs capable of creating, in a reduced space, a diffuse light and natural; always here the perimeter extraction can also capture fumes coming from the sides of the cooker.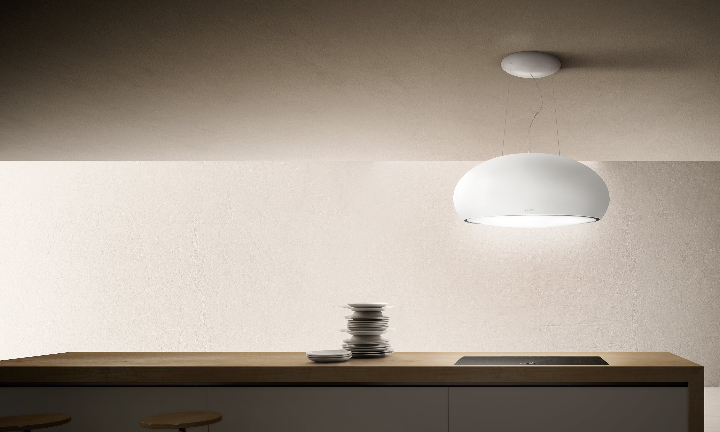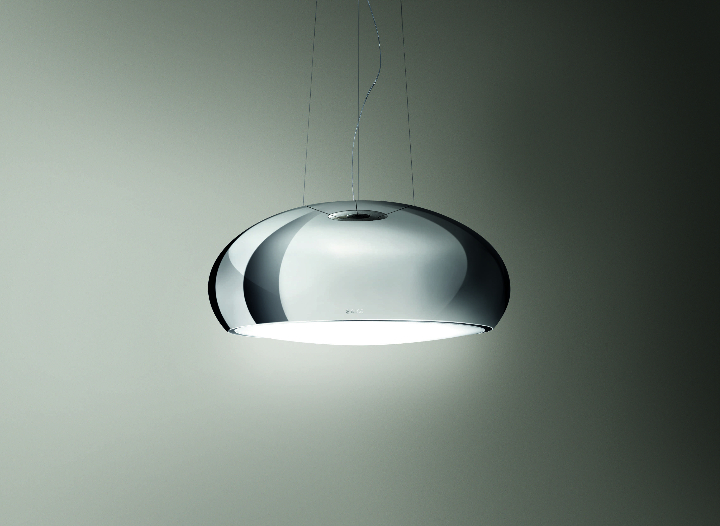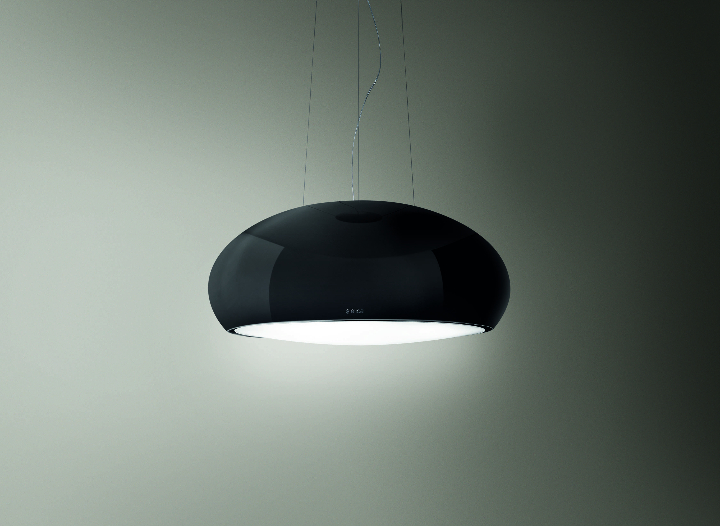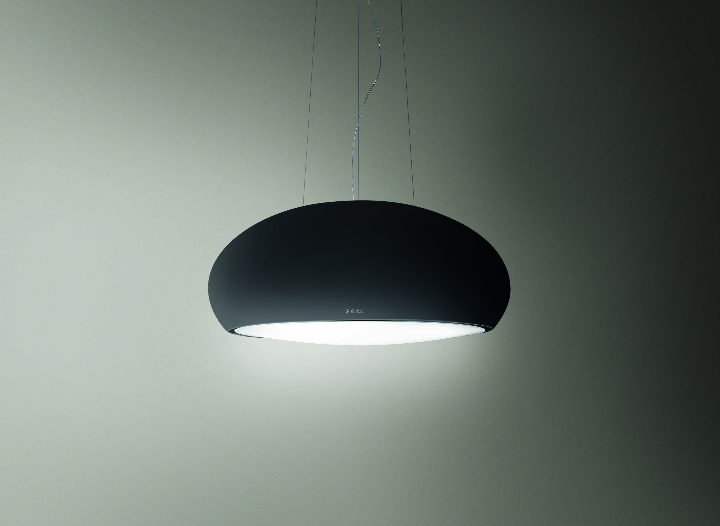 Seashell
differs from Edith for the size, the most important, which makes it perfect for use in kitchens island more spacious. The question "hood or lamp" is as timely as ever when it comes to this model in the Seashell aspiration, in this case the perimeter, has high performance, while the rounded shapes and the large area of ​​light approaching the full a hanging lamp.